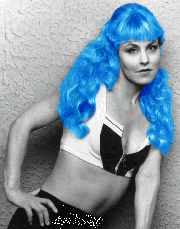 Professor Keefer is at New York University and is editor-in-chief of the Journal of Online Education for the World Association of Online Education, with the three online journals linked from this site. She presented her cybertheories at MIT's Media in Transition conferences as well as UNESCO online conferences. She is a panelist/consultant for Philantos Films, and has also judged screenwriting competitions and given papers at screenwriting conferences. She moderated a panel on Creativity for the Screen Actors Guild (2014) and published a chapter on "Aristotle's Triple Threat Legacy in the 21st Century" in an international rhetoric textbook and an article on Literature and Terrorism in Penn State Comparative Literature Review.(2015)Dr. Julia Keefer chaired a panel on the Representation of Terrorism in World Literature and presented a paper on Upstaging Terrorists with Humor and Empathy in March 2016.
Professor Keefer's Academic Courses:
Adaptations for the Screen
Anatomy/Kinesiology
Argumentation
Aristotle's Triple Threat Legacy
The Art of Relationship Art Trumps Science/Science Illuminates Art
Artificial Life
The Brain Gymnasium
Classical Adaptations
Cultural Foundations III
Cyber versus Traditional Rhetoric
Disease, Health, and Exile
Eco-Disciplinary Writing
Ecoliterature and the Global Economy
Electronic Media Performance
Environmental Literature
Evaluating Therapeutic Modalities
Forbidden Fruits
French Tutoring
Heaven or Hell
History of Science
Humans and Nature
Human Evil and Posthuman Perfection
Jihad vs McWorld:Whose Paradise is Lost?
Language and the Body
Leaders and Followers:
Literary New York
Literature, Health Science, and the Environment
Lovers and Other Monsters
Megalomaniacs of the 20th Century
MindBodyMedia
Narcissism versus Psychological Depth
Major Authors: New York
Major Twentieth and Twenty-First Century Writers on Higher Education
Major Twentieth Lovers and other Monsters Medical Humanities:Major 20 Writers
Nature and the Literary
Imagination
Oral Interpretation of Literature
Personifying Nature
Public Speaking
Screenwriting Workshop
Introductory Screenwriting I
Intermediate Screenwriting Online
Screenwriting in French
Radio/TV Performance
Self versus State
Semiotic and Literary Analyses of Organic Phenomena in Mediated Representations
Seventeenth Century New YorkRacism/Colonialism/Terrorism Major 20/21
Technical Writing and the Internet
Terrorism and Contemporary Literature
Terror and Myth: Classics of the Canon
Triple-Threat Public Speaking
2000 Years of Jokes and Mistakes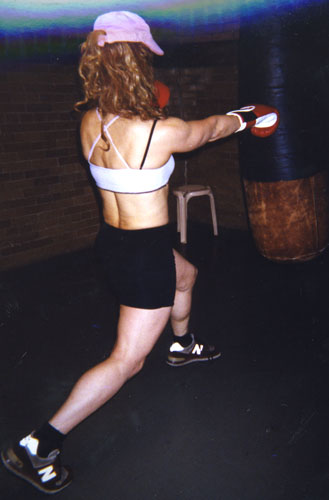 Dr. Keefer of Meatspace is an Equinox instructor, martial artist, a kinesiologist, a certified strength and conditioning coach, personal trainer and fitness instructor, a New York State licensed massage therapist, and a former professional wrestler. Dr. Keefer also teaches various combinations of kickboxing at NYU,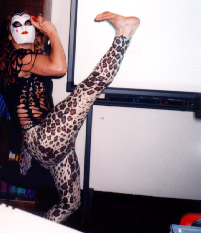 step, sculpt, stretch at the Y, water aerobics, indoor cycling, belly dance, and core conditioning as a sub. Dr. Keefer has a Ph.D. from NYU, M.A. from La Sorbonne, Paris, and B.S. and M.A.summa cum laude from Emerson College.
Is cyberspace making your meatspace back ache? Come to Keefer's
Aching Backs in the Info Age! How are you sitting right now?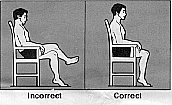 She has worked for a neurosurgeon, a psychiatrist, an osteopath, a vascular surgeon, an orthopedist, and a podiatrist, giving her a head-to-toe knowledge of the human body. Dr. Keefer understands the pain, perks, parameters, and perfectionism of performance, how to overcome page or stage fright, and how to form the bridge between physical therapy and performance training.
Dr. Keefer's classes, EvergreenEnergyKickboxing, Step,Cardio-Core,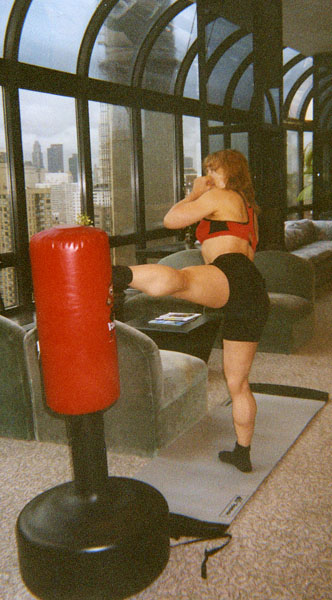 are currently offered at NYU Athletics, and are described in the book, From Pain to Performance, a must-read for trainers and coaches to get clients back into peformance shape, an excellent method of expressing yourself at home with cutting-edge martial arts training, a fun way to combine conditioning with housework and chores, a rejuvenating program for Baby Boomers, cognitive training with the Keefer brain gymnasium, and prehab and rehab to keep you happy hab with Dr. Keefer.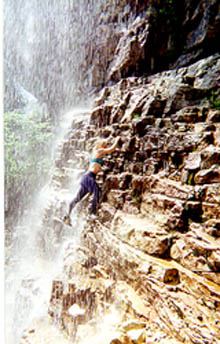 Julia of Deepspace optioned screenplays, published some fiction with Doubleday in Lovers
and other Monsters and Angels of Darkness, performed one person shows, such as "Through the Broken Glass" and "A
Penal Fantasy," and developed Cyberperformances.

She published a fantasy memoir trilogy, an e-book on screenwriting/story structure, and is writing a Rock trilogy of novels.
Deepspace comes from solitude, love, "deep" relationships, meditation and communing with nature, tapping into the wonder and curiosity of childhood.
Baby ballerina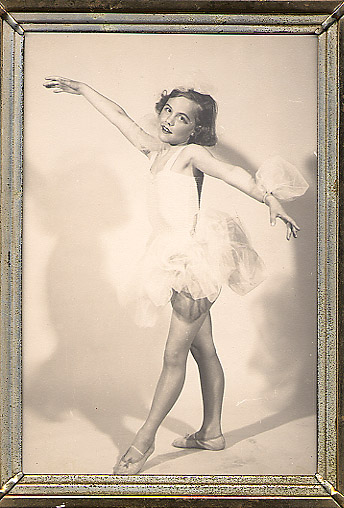 Julia of Deepspace developed EVERGREEN Energy Elixir incorporating these principles and 13 energy centers, with the EvergreenEnergy band.
The International Online Journal, EvergreenEnergy synthesizes deepspace with meat- and cyberspace in issues devoted to global health--physical, mental, spiritual and ecological. To survive as a species, humans must develop a deeper, more respectful relationship with the environment.