SCREENWRITING: STORY STRUCTURE, CHARACTER DEVELOPMENT AND TIMESPACE SEQUENCING
Click HERE for Intermediate Screenwriting Online
Spring, 1999
Professor Julia Evergreen Keefer
(This course seeks to balance the introspection, creativity and individuality of NYU's creative writing program under Ruth Danon with the extremely commercial demands of the screenwriting market.)
THE DILEMMA: To conform to the demands of the industry while still telling your own story and expressing yourself creatively and imaginatively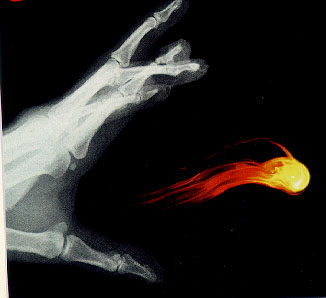 What do screenwriters get paid for?
A captivating, well-structured story that has universal marketing appeal.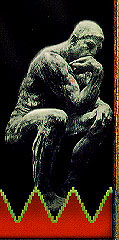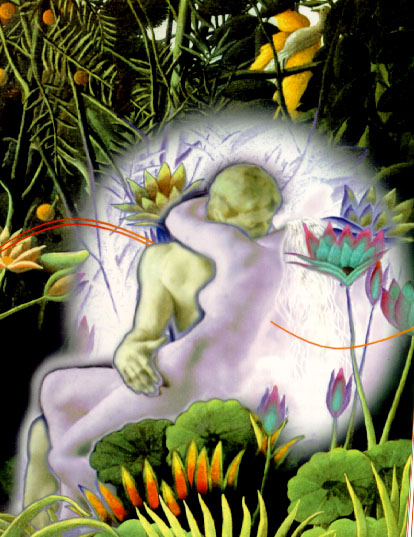 Fascinating complex characters who are well-orchestrated in scenes of conflict that develop the plot.
Creative uses of time and space in the sequencing of scenes.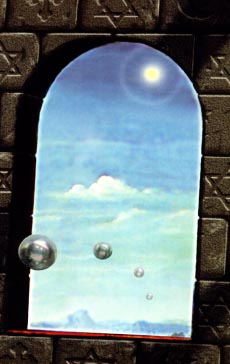 This course is also good for novelists who want to work on structure, dialogue, and the relationship of character to action.
---
COURSE OBJECTIVES
Theoretical applications:
TO UNDERSTAND, ANALYZE AND DEVELOP BOTH TRADITIONAL AND CREATIVE STORY STRUCTURES
TO CREATE COMPLEX CHARACTERS WHO AFFECT PLOT AND ARE TRANSFORMED THEMSELVES BY DRAMATIC ACTION
TO EXPERIMENT WITH TIME AND SPACE IN ORDER TO SEQUENCE SCENES IMAGINATIVELY

Practical formats:
TO WRITE A TREATMENT FOR A FULL-LENGTH SCREENPLAY
TO GRAPH THE STORYBOARD AND PLOT POINTS
TO SEQUENCE THE SCENES
TO COMPLETE AT LEAST ONE POLISHED ACT IN PROPER SCREENWRITING FORMAT, PREFERABLY WITH RECOGNIZED SOFTWARE
TO DRAFT THE ENTIRE SCRIPT
---
REQUIRED READING
STORY by Robert McKee (main text)
Aristotle's POETICS
EINSTEIN'S DREAMS by Alan Lightman
Optional Reading

SCREENPLAY:THE FOUNDATIONS OF SCREENWRITING and THE SCREENWRITER"S NOTEBOOK by
Syd Field
MAKING A GOOD SCRIPT GREAT by Linda Seger
PULP FICTION by Quentin Tarantino, WAG THE DOG by David Mamet,
Scripts by Woody Allen and Steven Spielberg
Selected film scenes
Keefer's Notes on Character

It is recommended that you obtain a screenwriting software program like Final Draft to simplify format and corrections so you can spend your time concentrating on aesthetic and dramatic issues.
Students who are new to screenwriting, or who have writer's block, or trouble with logic, organization and structure should get THE SCREENWRITER'S NOTEBOOK by Syd Field and follow his program step-by-step.
Students who are extremely organized but not dramatic enough must realize that every scene needs emotion: anger, lust, fear, surprise, pain, laughter etc. Improvise, act out and exaggerate.,
Students who are good at structure, but too linear with sequencing, should read EINSTEIN"S DREAMS over and over again, as well as PULP FICTION. Everyone should write down their own dreams and see how they relate to sequencing. Students who spent the past ten years writing a novel should read HOW TO WRITE A MOVIE IN TEN DAYS, not for the information, but for the energy and rhythm. If that fails, try Keefer's aerobics program.
---
Links: Back to Home Page
Screenwriting versus Personal Writing
The Biological Rhythms of Drama
Collaboration: Shish Kebob or Bouillabaise? How many people does it take to sharpen dialogue, beef up dramatic logic, appeal to women and children, develop back stories, heighten suspense and make the jokes funnier?
Course Breakdown
Bring a tape recorder and tape to every class!
Jan. 21: Improvise dramatic scenes. In-class improvisational writing on protagonist's conscious and unconscious motivations. Read Read Scene Design, p.233, and write your own scene for next week. Continue your own drafts, free reading and writing.
Jan.28: Act out scenes. Analyze elements of scene design. Read Scene Analysis, p.252, for next week. Rewrite your scene and try another one.
Feb.4: Lecture on structure. Improvisational writing and drawing on structure. Read first 66 pages for next week and make up some kind of graph, outline or design of your script.
Feb.11: Discuss and analyze structures. Read Aristotle's Poetics and Chapters 3 and 4 to revise your structure.
Feb.18: Discussion of revised structures. Improvisation and lecture on character. Act out scenes for films. Do bios of your three main characters and read Chapters 5,6 and 14.
Feb.25: Improvise scenes with characters.Write each character's journey as it relates to structure. Construct a ping pong graph of protagonist/antagonist conflict throughout the script. Read Chapters 7 and 17.
March 4: Lecture on Inciting Incident, Plot Points and Crisis, Climax, Denouement. Write at least 4 pivotal scenes and read Chapters 8.9. and 13.
March 11: Midterm progress report. Act out and analyze crisis/climax scenes. Read Einstein's Dreams and Chapter 12 and sequence your movie.
March 18: No class
March 25: Review sequencing of first act. Discuss creative uses of time and space. Use your own dreams to provide more originality. Write first act and bring copies for classmates.
April 1: INDIVIDUAL CONFERENCES. Solving problems and analyzing scripts. Lecture on treatments. Continue sequencing and scene writing and bring a first draft of your treatment for next week. Cross-edit classmates work.
April 8: Pitch treatments to imaginary executives. Act out scenes.Lecture on sequencing. Revise first act based on criticism and treatments. Bring copies. Draft next 60 pages.
April 15: Solving problems and analyzing scripts. Cross-edit classmates' work. Draft final 30 pages. Lecture: Close filmic analysis of "THE MATRIX" in terms of story structure, plot points, relationship of Inciting Incident to Crisis/Climax, graduated character transformations as stakes raise, originality of image systems, triteness of dialogue, stereotyping of villains etc.
April 22: Guest speaker from an independent script development company. Discuss, act out and review scripts so far. Redraft for final.
April 29: Presentation of final script and self-evaluation, with at least one polished act and a concise, persuasive 2 page treatment.
N.B. If Inspiration forces you into another methodology, great, as long as you bring imaginative, focused scenes every week.
---