WRITING WORKSHOP I
Lovers and other Monsters
Professor Julia L. Keefer, Ph.D.
Fall, 1997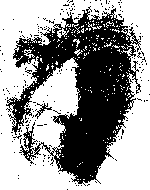 Student Webfolios facilitated by computer guru Michael Harkins:
Click here for individual student projects from the fall semester, 1997:
Brigitte Aponte
Leszek Berezowski
Hope DeVenuto
Michael Harkins
Claudia Hite
Mary Kursar
Nadine Murray
Juliet Paez
Jill Perine
Dominique Liana Russo
Maria Torres


This is a writing, reading, thinking, creating class centered around the theme of Lovers and other Monsters. This title is inspired by an anthology compiled by Marvin Kaye (Doubleday, 1992) in which Dr. Keefer has a story about child abuse. In addition to some of these stories, we read "monster" novels by Patrick Suskind and Mary Shelley, Oscar Wilde and Robert Louis Stevenson, and A Natural History of Love, by Diane Ackerman, a beautifully written, well-researched history of love in different cultures and ages. We experiment with all types of writing as we delve into our unconscious, our personal history, the reading list, outside sources and each other for fuel for literary expression. The class is a workshop with weekly assignments, in-class writing, small group discussions, oral debates and dramatic presentations, trips to the computer lab, the library and a community center.
COURSE OBJECTIVES
The main objective of Writing Workshop I is to have fun:
To have fun expressing your most profound thoughts and deepest emotions in print;
To have fun browsing in the library and reading juicy books about lovers and monsters;
To have fun surfing the net and creating some of your own web pages on the theme;
To have fun bringing your lovers and monsters to life through debates and scenes;
To have fun researching your own topic and writing an 8 page paper about it.

COURSE REQUIREMENTS
The most important requirement is attendance because you can't have fun if you're not here. The semester's work is composed of the following:
Typewritten weekly writing assignments (2-3 pages) in the various rhetorical modes of personal, critical, fictional, descriptive and argumentative writing;
In-class writing longhand and on the computers;
A webfolio composed of at least 3 written selections from the different modes as well as a visual;
An oral presentation where you bring your monsters and lovers to life with the help of your audience;
A myfolio with your personal collection of all writing done during the semester;
An 8 page final paper with a 2 page bibliography including books, articles, online material, audio-visual material and at least one interview which is the culmination of your independent work throughout the semester.




GRADING

To get an A: You must not miss more than one class. All weekly assignments must be on time. You must have an Excellent final paper and webfolio with Satisfactory participation in the group project.
To get a B: You must not miss more than 3 classes. All weekly assignments must be on time or left in my meatspace or cyberspace mailbox. You must have a Satisfactory final paper, webfolio and group project.
To get a C: You must not miss more than 5 classes. All weekly assignments must be made up by the second to last class of the semester. You must have at least one Satisfactory in the culminating projects.


---

READING LIST

All books in the NYU bookstore under Keefer, WWI:
Perfume by Patrick Suskind
Frankenstein by Mary Shelley
A Natural History of Love by Diane Ackerman
The Picture of Dorian Gray by Oscar Wilde
Dr. Jekyll and Mr. Hyde by Robert Louis Stevenson
Forbidden Knowledge, seecondary source reference book
Online, a reference guide to the internet
With Good Reason by S. Morris Engel

---





COURSE BREAKDOWN


9/6: Diagnostic. Introductory lecture. In-class writing and discussion. Read Suskind's Perfume and write 2 or 3 pages about your first impressions, even if you haven't finished the book yet.
9/13: Discussion of Perfume. In-class writing. Creating your own monster. Finish Perfume and write a more analytic 2 or 3 pages about the book. Interview techniques. Find a monster to interview.
9/20: Final discussion of Perfume. In-class writing. Small group breakdown and discussions. Introduction to the website and the computers. Read Frankenstein and write a 2-3 page paper compaing this monster to the one you are researching.
9/27: Introduction to Robert Louis Stevenson and Oscar Wilde. In-class writing and discussion. Surfing the net about monsters. Read Dr.Jekyll and Mr. Hyde and The Picture of Dorian Gray and compare the two works with your own research.
10/4: Discussion of all the monsters in Perfume, Frankenstein, The Picture of Dorian Gray, and Dr. Jekyll and Mr. Hyde. In-class writing in the computer lab about your monsters. Read A Natural History of Love and describe a lover you would like to have been in another age and.or culture.
10/11: Lecture and discussion on A Natural History of Love. Write a 3 to 4 page paper about the history and/or theory of love as it applies to your project. Read With Good Reason.
10/18: Lecture on logic and fuzzy thinking, thesis development, logical fallacies, synthesis of argumentative, descriptive, creative and expository research writing. Bring tape recorder and blank tape to the next two classes.
10/25: Oral presentations.
11/1: Oral presentations.
11/8: Library aerobics followed by workshop with librarian in the Avery Fisher Center.
11/15: Bibliographies and final proposals due. Individual conferences while class works in computer lab.
11/22: Webfolios due. Individual conferences.
12/6: Presentation of webfolios. Computer lab. Problem solving on final projects.
12/13: Final 8 page paper due with at least 2 full pages of bibliography. Cross-editing at Starbucks or somewhere fun.
12/20: Final draft of 8 page paper due with 2 page bibliography. Presentation of Myfolios.

Click here for an outline of logic and fuzzy thinking.
Back to home page