The New York Literary Club at McGhee NYU
Barbara Kingsolver Retrospective February 26, 2014, at 429 Waverly at NYU, 6-9 pm. Email julia.keefer@nyu.edu for details. We will also have field trips to perform nature poetry in NYC parks and visit destruction from Sandy in the East village on Saturday afternoons spring 2014. Thanks for attending our Literary Fall Foliage in New Paltz October 27, 2013 and the Lear and Leadership performance December 12, 2013. All literary club events are open to New York's seniors from the many senior centers. To share culture and good food with the elderly is one of the Club's major philanthropic missions.
Thanks for attending the Ecodisciplinary Conference April 5, 2013, 4-9 pm in the Global Center at NYU, 238 Thompson. Famous authors, poets, politicians, professors, Green vendors, and leading scientists celebrated nature and the beauty of literature and discussed the role of humans and their toxins and climate instability in our turbulent world.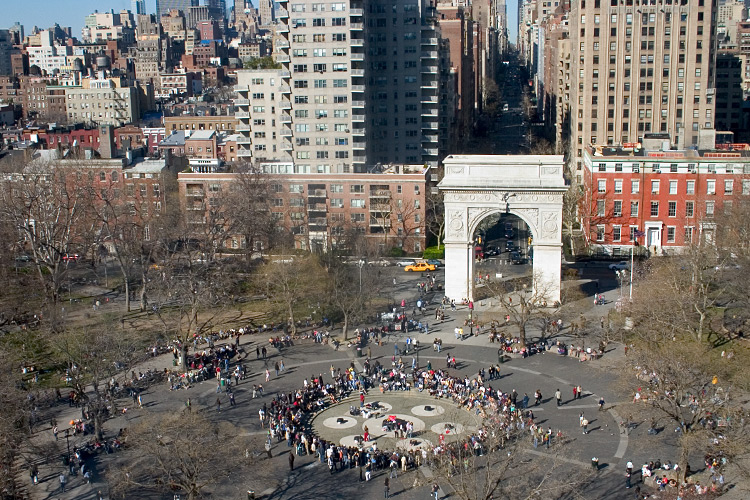 The mission of the New York Literary Club at McGhee NYU, sponsored by the McGhee Bachelor's Degree Program for adults and by SCPS at New York University is to create a fun, inclusive, and stimulating atmosphere, where NYU students of all majors share their love of literature, and improve their own reading and writing at literary readings, symposia, colloquia, conferences, discussion and conversation that cross disciplines and reach out to the global community. The Club's Readers Theatre also sponsors philanthropic literary readings and oral interpretation performances to benefit disaster victims, or people in hospitals, nursing homes, senior centers, and hospices. The New York Literary Club at McGhee provides an opportunity and venue for student publication of research papers, critical essays, memoirs, poetry, in three established multidisciplinary online journals on the NYU server, which have international exposure because of their top billing on Google. These journals permit students' writing to be published along with the research of MD/PhDs, and the work of professional writers.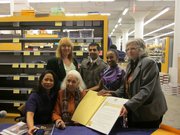 Officers for 2013-2014
President: Rebecca Catacalos (2013) then Cathy Abell (2014)
Vice President Andrea Bott
Secretary General Nedda Tichi
The New York University Creative Writing Program's Spring 2014 Reading Series begins with events featuring E.L. Doctorow (January 30), Pulitzer Prize winner Rae Armantrout (Jan. 31), and National Book Award winner Terrance Hayes (February 7).
All events are held in the program's Greenwich Village home, the Lillian Vernon Creative Writers House, located at 58 W. 10th Street (between 5th and 6th Aves.) and are free and open to the public—unless otherwise noted. Seating for free events is on a first-come, first-served basis. For more information, call 212.998.8816 or visit www.cwp.fas.nyu.edu. Subways: F, L, M (14th Street/6th Avenue); 1 (Christopher Street); A, B, C, D, E, F, M (West 4th Street).
Thursday, January 30, 2014 7 p.m.
Fiction Reading: E. L. Doctorow
E. L. Doctorow is the author of numerous titles, including "Andrew's Brain," new this year from Random House. His work has garnered three National Book Critics Circle Awards, the National Book Award, two PEN/Faulkner Awards, the William Dean Howells medal of the American Academy of Arts and Letters, the presidentially conferred National Humanities Medal, and, most recently, the National Book Foundation's 2013 Medal for Distinguished Contribution to American Letters. Doctorow holds the Lewis and Loretta Glucksman Chair of English and American Letters at NYU. Introduced by writer and NYU Creative Writing Program faculty member Darin Strauss, the reading is co-sponsored with the NYU Bookstore and Fales Library and Special Collections.
Note location: NYU School of Law, Greenberg Lounge, 40 Washington Square South (between MacDougal and Sullivan Streets)
FEBRUARY 26, 2014: Kingsolver Retrospective in Waverly 429 with Professor Keefer's Nature in the Literary Imagination class.
APRIL 5 and APRIL 12: Meet at 2 pm Saturday at the Palladium lounge to go on a walking tour of Sandy destruction in the East Village or green field trip. For events uptown, contact julia.keefer@nyu.edu

Officers for 2012-2013: President: Britton Burdick Vice-President: Cathy Fedouruk Abel Treasurer: Rebecca Catacalos Publicity and Technology: Akash Ghulyani and Britton Burdick Assistant Treasurer: Kenny Cheng Secretary General: Niq Ishaq
Publishing Consultants: Michele Wells, Mia AmatoMcGhee Faculty Sponsor: Professor Kathleen Hulley Coordinator, Co-Founder, Media Relations, and Webmaster: Dr. Julia Keefer
Email julia.keefer@nyu.edu if you would like to join or have inquiries about events. Past Officers and Members: Kimberly Rufen-Blanchette, Emma Sullivan, Deanna Masselli: PresidentNedda Tichi, Kenny Cheng, Cyd Fulton, Susan Berishaj
Director of Technology and Treasurer: Akash Ghulyani Director of Online Marketing: Ryan Hinricher
Educational Consultant and Publicity: Barbara Hoblitzell Director of Public Relations: Donna Cobourne
Events: Jessica Cohen, 2010-2012 Christopher Douglas/Lindsay van Nuil Treasurer, Shavon Murray, Heather Lorc, Caroline Nierman, Kennard Ray, Siddick Soumaharou, Ilga Bobilova, Andre Jones,
If you have an NYU ID number, please blog with us at http://blogs.nyu.edu/blogs/jk12/thenewyorkliteraryclub/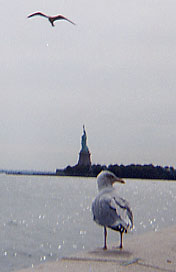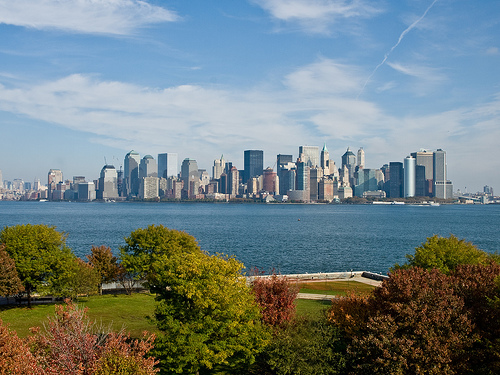 In addition to these events, The New York Literary Club welcomes student submissions of critical and personal essays, poetry, narrative, for our new digital literary review.
NYU students, faculty, and outside authors and professors are encouraged to submit both expository and creative writing for publication in the following international online journals that are copyrighted, on-going, and permanent on the NYU server. Submit to julia.keefer@nyu.edu any time in any format, as long as it is proofread, for immediate, international exposure.

Journal of Online Education, 1998-2014
Journal on Terrorism/Unclashing Civilizations, 2001-2014
EvergreenEnergy for Health, Humanities, Fitness, and the Environment 2005-2014
Submit to Professor Keefer at julia.keefer@nyu.edu, and manuscript (pdf file if you want to preserve your format, or Word if you have no pictures or graphs) will be forwarded to peer review and/or student committees.
Literary Events for the 2012-2013 were held at the 92Y except for our Ecodisciplinary Conference April 5, 2013.
Dr. Nawal El Saadawi returned to NYU for the Symposium on Global Literature, Leadership, and International Relations Friday March 30, 2012 5:30 to 8:30 pm on the third floor of 7 East 12. The Symposium also features Declan Spring, VP and Senior Editor of New Directions Publishing and some of their authors and translators, Pim Valdre, Director of External Relations for the International Peace Institute, Professor Veena Thadani, and a student panel from Dr. Keefer's Major Twentieth Century Authors course. Free and open to the public. Refreshments served. Email julia.keefer@nyu.edu for more info.
Spring 2012 Events
March 19: Colum McCann and Gloria Steinem at Barnes and Noble 86th St at 7 pm Monday.
March 22: Jonathan Safran Foer and Nathan Englander at 92nd St Y. Meet at Marmara's at 6 on Thursday.
March 25: Bellevue Literary Reading Revue at the hospital rotunda. 5 pm Sunday.
March 26: Brian Turner at 92nd St Y.
March 30: Dr. Nawal El Saadawi returns to NYU for the Symposium on Global Literature, Leadership, and International Relations Friday March 30, 2012 5:30 to 8:30 pm on the third floor of 7 East 12. The Symposium also features Declan Spring, VP and Senior Editor of New Directions Publishing and some of their authors and translators, Pim Valdre, Director of External Relations for the International Peace Institute, Professor Veena Thadani, and a student panel from Dr. Keefer's Major Twentieth Century Authors course. Free and open to the public. Refreshments served.
April 4: Inside/Outside reading at the NYU Bookstore. 6:30 pm Tuesday.

Thanks to Dr. Nawal El Saadawi for coming from Tahrir Square, Cairo to NYU March 22, 2011 for the Creativity, Dissidence, and the Egyptian Revolution conference and March 24 for the NYU Bookstore Reading/Signing
Fall 2011 Events
September 8: Thursday at 7 at McNally Jackson. Granta.
September 9:  Friday at 7 at Book Court in Brooklyn for a Ten Years Later Retrospective.
September 11: Colum McCann and Jonathan Safran-Foer at 9/11 Memorial through NYU.
 September 12: Introductory lecture and discussion. Setting the scene of 21st Century New York Literature with poetic flashbacks to the 19th and 20th Centuries.
Meet Evan Hughes of Literary Brooklyn at the Book Court on September 13 at 7.

September 17: 2-5. Meet Paul Auster et al at Community Bookstore in Brooklyn.
Brooklyn Book Fair on September 18:  This year's festival features Jennifer Egan, Colson Whitehead, Pete Hamill, Paul Auster, Siri Hustvedt, Jhumpa Lahiri, Amy Waldman, Jonathan Safran-Foer, Nicole Krauss, Pulitzer Poets, international authors and multi-media and culinary events. The festival is free and runs from 10 to 6 with events at Borough Hall and all over Brooklyn. There is a beautiful earth show in the new park on the waterfront at 7 and then we could walk back across the Brooklyn Bridge as the natural light fades and city lights sparkle. Or some of you could attend the Brooklyn Bash at 8 with Colson Whitehead et al.
September 19: Don De Lillo. Falling Man. (optional Cosmopolis as background)
Pete Hamill at NYU Bookstore on September 24 at 4. Edward Hirsch is talking about his poetry book at the 92nd St Y this afternoon as well.
September 26: Meet at WTC memorial if we can at 6:30. Discussion of Safran-Foer Extremely Loud and Incredibly Close.
October 1: Poetry Reading in the Bronx Botanical Gardens at 4.
October 3: Let the Great World Spin by Colum McCann.

October 17: The Black Veil (The Ice Storm optional) by Rick Moody.

October 18: Charles Simic at the NYU bookstore. 6:30 pm.
October 20: Colson Whitehead at McNally Jackson at 7.
October 24: Invisible by Paul Auster (optional Black Orchid Blues by Persia Walker, one of our Halloween guests)
October 27: New Directions 75th Anniversary at the Great Hall in Cooper Union. Free. 7-10 pm. They won the Nobel Prize this year with Transtromer's poetry.
October 31:   Celebrate with a Halloween party at the NYU Bookstore. Come in costume or not, meet youth Poet Laureate Justin Long-Moton, Persia Walker of Harlem Renaissance mysteries and famous writers in disguise. Hear the New York Word Symphony by Professor Keefer's Major New York Authors.Thanks for coming to the Literary New York Halloween Party at the NYU Bookstore October 31, 2011!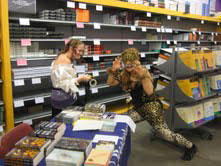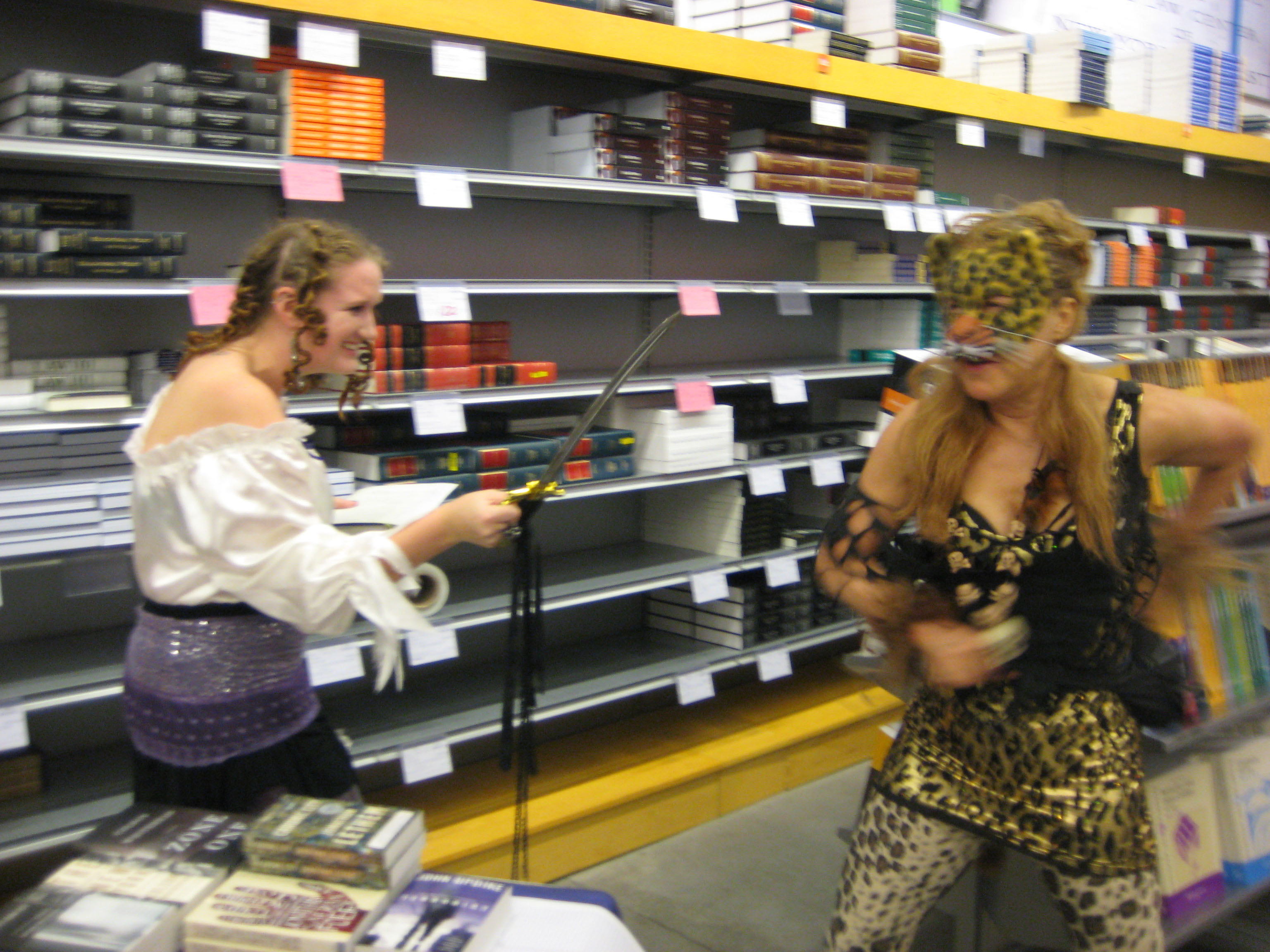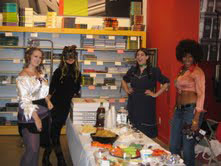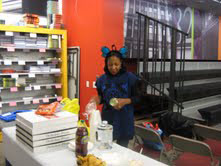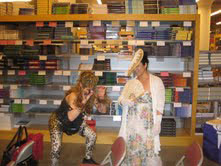 November 8: Jonathan Lethem on the Ecstasy of Influence at Book Court in Brooklyn. 7 pm.
November 14: A Visit from the Goon Squad by Jennifer Egan at 92nd St. Y on Lexington. Meet at 6:20 at Marmara, 93rd and Third at 6:15.
November 19: Poetry Reading in Bronx Botanical Gardens at 3. 
November 21: 92nd St Y at 8 on Monday to hear Sapphire, the poet and fiction writer, with Sherman Alexie. Possible walking tour of Harlem beforehand.
November 28: Chronic City by Jonathan Lethem.
November 29: Don DeLillo and Paul Auster at Barnes and Noble Union Square at 7
November 30: Poetry at the NYU Bookstore
December 1: Edgar Allan Poe performance at NYU Law School, 6-8.
December 1/2: Elizabeth Bishop retrospective by Gallatin.
December 3: Literary Pub Crawl of Greenwich village. Leave White Horse Tavern at 2.
December 5: Life Without Cigarettes by Oscar Hijuelos at 92nd St Y on Lexington Avenue at 8. Meet at Chinatown East at 6:00 beforehand. 
December 9: E.L. Doctorow at Rosenthal Pavilion, Kimmel Center, 7 pm.
December 10: Literary Harlem tour.
December 12: Forever by Pete Hamill.
December 19: My New York party in LL33, 7 E 12, 6:30 to 8:30. Poetry Slam at Bar 13 at 8:30.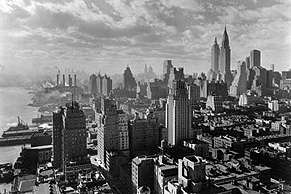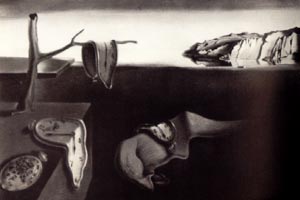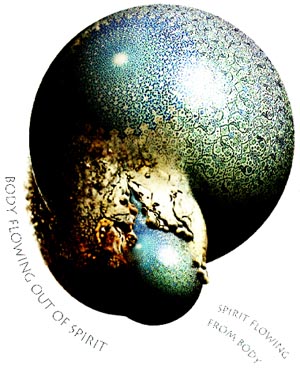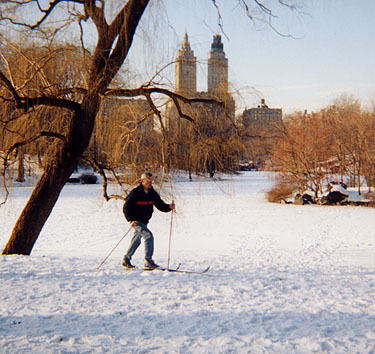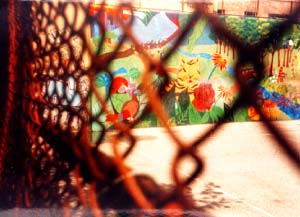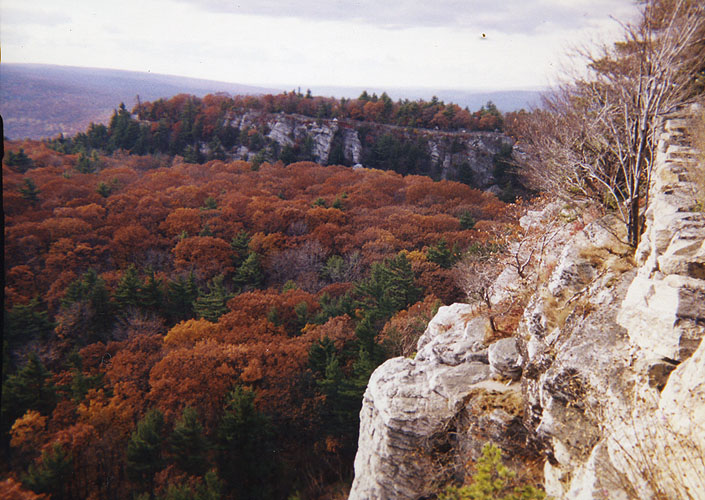 Future Events
The New York Literary Club and its health science affiliates. Literature and Medicine. This would be a cross-disciplinary conference where writers, readers, doctors, therapists and health science professionals analyze the fictional literature and medical descriptions of pain, health, disease, and exile in order to delve deeper inside the human condition. Philanthropic Readings: Start working on the philanthropic literary readings for children, disabled, and elderly, choosing classical and original literature, finding authors to present their work, scripting and rehearsing performances that must always have an improvisational element due to the unstable audience, and researching the hospitals, homes, community centers, or schools where we would go.
Ecopoetics at the Mohonk Mountain House. Spring Break.
Literary New York walking tours.
Imagining the Other: Winners of the Prix Goncourt like Atiq Rahimi, Jonathan Littell, Jean Marie Gustave Le Clezio, and Tahar ben Jelloun discuss how they enter the minds, bodies, and souls of different characters with different languages.
Past Events
(Also check the monthly listings for Barnes and Noble, Borders, Housing Works, McNally Jackson, The Strand, Book Court, Greenlight, Idlewild, Bowery Poetry Club, and let us know when and where YOU are performing by emailing julia.keefer@nyu.edu)

2011
January 31: Leslie Marmon Silko and Toni Morrison at the 92nd St. Y
February 7: Tennessee Williams performance with Zoe Caldwell, Tony Kushner, Olympia Dukakis et al at the 92nd St. Y
February 21: Joyce Carol Oates at the 92nd St. Y.
February 28: Literature and Identity in the Mideast with Azar Nafisi, 92nd St. Y.
March 7: Inside/Outside Reading with April Krassner and Philip Lopate at the Torch Club.
March 22: Women, Creativity and Dissidence featuring Dr. Nawal El Saadawi and the Egyptian Revolution with founders of the International Action Center, sponsored by our New York Literary Club. Eisner and Lubin Auditorium. Kimmel Center. 80 Washington Square South. Thanks to McGhee Administrators for their sponsorship of this fantastic event.
March 24: Literary Reading and Book Signing with Dr. Nawal El Saadawi at the NYU Bookstore, 726 Broadway. Thanks to Yael Yisraeli for this memorable, community event.
Thanks to Dr. Nawal El Saadawi, great author, physician, and humanitarian. She should win the Nobel Prize in Literature.
March 28: The Tenth Muse with Adam Zagajewski and Clare Cavanaugh at the 92nd St. Y.
April 27 and April 29: PEN WORLD VOICES FESTIVAL at the 92nd St. Y. Note that there will be cheap and free readings throughout Manhattan for this famous festival of world-class global literature. Please volunteer by emailing Alena Graedon at alena@pen.org.
2010
September 10: Paul Harding of Tinkers Barnes and Noble, 86th and Lex.
September 11 and 12: Brooklyn Book Fair
September 20: Margaret Atwood at 92nd St Y. (For all Y readings, get tickets online beforehand--10 dollars if you are under 35! There are some at the door but they are more expensive. Get there before 8 pm.)
September 27: Performance of The Great Gatsby at 92nd St. Y
October 1: Friday, 6:15. Meet at the Temple of Dendur at the Metropolitan Museum of Art for a global literature/cultural anthropology tour, including the Egyptian, Greco-Roman, Medieval, Asian, Chinese, and Indian section. Go to NYU Bookstore at 726 Broadway under Major Twentieth Century Writers by Professor Keefer to get used books for this. Check out https://pages.nyu.edu/keefer/twenty/break99.html to learn more.
October 2: Saturday at 4:30 in Waverly 431. The New York Literary Club meets with the Major Twentieth Century literature students to prepare the Censored Literature Colloquium for December 11.
Tuesday, October 5: Inside/Outside Reading sponsored by NYU McGhee. Nick Flynn. Free food and wine. Bring friends and family!
October 11: David Grossman at the 92nd St. Y.
October 17: Sunday at 5:00 pm. Bellevue Literary Review Reading at Bellevue Hospital. Free food and wine!
October 18: V.S.Naipaul at the 92nd St. Y.
October 19: The Times Center presents a discussion featuring George Packer from the New Yorker and Scott Malcomson from the New York Times, and is centered around Scott Malcomson's new book, Generation's End: A Personal Memoir of American Power after
9/11. In Generation's End, Malcomson recalls his work at the New York Times
editing foreign affairs Op-Eds during 9/11 and the invasion of Afghanistan,  then as an advisor to the UN's Sergio Vieira de Mello until his death in the bombing of the UN headquarters in Iraq in August 2003. http://iwpr.net/events/american-power-after-911

October 22: W.S. MERWIN, the 17th Poet Laureate of the United States,
in conversation with Paul HOLDENGRÄBER  at 7:00 PM in the Celeste Bartos Forum
http://www.showclix.com/event/13339/
$25 General Admission. 1.888.71.TICKETS  (1.888.718.4253)
Can't make it to LIVE? Watch this program in real-time from any
computer on FORA.TV ! http://fora.tv/conference/nypl_live_fall_2010

October 25: Adonis at the 92nd St. Y.
October 29: Student Council Meeting. Literary Club officers, advisors and members should attend.
October 28: Harlequin Halloween Writing Contest Results. Poetry Forum, 7:00 pm Thursday at NYU's Skirball Auditorium.
November 1: Dr. Zhivago discussion and reading at the 92nd St. Y.
November 8: Inside/Outside Reading sponsored by NYU McGhee. Free food and wine. Bring friends and family!
November 10: Paul Harding of Tinkers at 192 Books. 7 pm.
November 15: Jonathan Franzen at the 92nd St. Y (sold out) . OR Jean Hanff Korelitz and Paul Muldoon ADMISSION and MAGGOT at 192 Books 7PM
November 16: Salman Rushdie with his new book, Luka and The Fire of Life. Barnes and Noble. Union Square. 7 pm.
November 18: Written in Stone (published by Bellevue Literary Press) book party at NYU bookstore, 726 Broadway. 7 pm.
November 22: Salman Rushdie at the 92nd St. Y
December 7: Rushdie at 192 Books on Tenth Avenue. Luka and the Fire of Life. 7 pm.
December 11, 2010, 2-6 Saturday: Censored Literature/Suppressed Societies. Forbidden Fruits Colloquium: What does Censorship Do? How can we understand a culture better by investigating its taboos? How does a knowledge of the great literature of a culture open doors for cross-cultural communication in business and science? How do the aesthetics of literary language and structure mask, mystify or amplify the censored content? Examine the Forbidden Fruits of Great Literature with Professor Keefer. Literature and Terrorism: How do they mingle? How can a book be a weapon? Are some writers terrorists? Mock trials, cultural presentations, debate and discussion.

Students study a number of censored texts such as Ulysses, Satanic Verses, Children of Gebelaawi, The German Mujahid, Diary of a Wave Outside the Sea, The Swallows of Kabul, The Patience Stone, The Proof of the Honey, Lolita, Reading Lolita in Tehran, The Gate of the Sun, This Blinding Absence of Light, The Bluest Eye, God Dies by the Nile, The Bluest Eye, Cane, The Handmaid's Tale, The Last Temptation of Christ, Balzac and the Little Chinese Seamstress, One Man's Bible, My Name is Red etc.  These censored works are put into context (and conflict) with the culture and time period that banned the book. We would have speakers from the cultures in question. Censored writers would read from their works. Students role-play the writer in Blogs, and the oppressive society with Wikis. This event, organized in association with PEN America, was a phenomenal success and a film was made of it.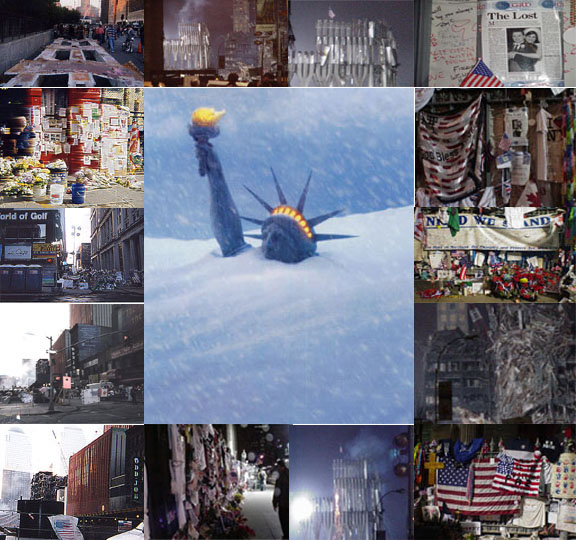 December 13: Ian Frazier and John McPhee with Mark Singer at the 92nd St. Y.
The Landscape of Contemporary Publishing Friday June 11, 2010, 5:30 to 8:30 in Room 203, 194 Mercer was a phenomenal success, thanks to our presenters Michele Wells of DK/Penguin, Erika Goldman, Editorial Director of Bellevue Literary Press, Michael Braziller, Owner and Director of Persea Books, Declan Spring, Senior Editor and Vice-President of New Directions, Mia Amato, Online Marketing Specialist at Harlequin, Janet Rosen, agent at Sheree Bykofsky, Sarah Langan, mystery writer, and Julia Keefer, author and professor, and the teamwork of The New York Literary Officers, Advisors, and Members with McGhee's Deans and Directors.
Spring 2010 Events
Nyuorican Cafe Poetry Slams Wednesday and Fridays: 236 East 3rd between B and C
January 21: Thursday at 8pm. Sam Shepard and Patti Smith. 92nd St Y.
January 25: Monday at 7pm. Paul Auster and Nathaniel Rich at Barnes and Noble, 86th and Third. Free.
January 29: Student Council Meeting at 6pm. 808 Kimmel. Last Friday of every month, same time and place. Then go to a literary cafe afterwards like Nuyorican, The Poetry Project, or Housing Works.
February 1: Monday at 8pm. The Immigrant Experience with Jamaica Kincaid et al at the 92nd St Y.
February 22: Monday at 8pm. The Tenth Muse. Poetry at the 92nd St Y.
February 24: Wednesday at 8pm. Colum McCann, National Book Award winner, will be at the 92nd St. Y.
April 6: Tuesday at 8pm. Ian McEwan at the 92nd St Y.
April 16: Friday at 7pm. Yann Martel at Borders, 57th and Park.
April 22: Thursday at 7pm. Anchee Min at Barnes and Noble, 92nd and Broadway
April 28: Wednesday at 8pm. Pen World Voices. Readings from around the world. 92nd St Y.
April 29: Thursday at 7pm. Adaptations from Page to Screen. Skirball Auditorium. NYU.
April 30: Friday at 6pm. Poetry Reading at the Bowery Poetry Club.
May 1: Saturday 1pm. New Euro-Fiction at Le Poisson Rouge at 158 Bleeker. 3pm. Toni Morrison and African fiction at Cooper Union, 7 East 7th. 6pm. Poetry and Reception at 15 Gramercy Place, sponsored by PEN.
May 2: Sunday 1-6pm. Lebanese Writers at the Alliance Francaise on 60th St. 6:30pm. The PEN Freedom to Write Lecture at 7 East 7th. Cooper Union.
June 2-6: World Science Festival. Check events and locations online.
Fall 2009 Events
Ecoliterature Symposium, Global Food Fest and Inauguration of The New York Literary Club on December 19, Silver 520, 2-4:30 pm.

Thursday, September 17: Salman Rushdie at Housing Works, 126 Crosby
Monday, October 19: Chinua Achebe at the 92nd St Y
Wednesday, October 21: Patricia Smith at the Inside/Outside Reading, Torch Club
Monday November 9: Orhan Pamuk at the 92nd St Y
Monday, November 16: The Torch Club at 6:30. Inside/Outside, sponsored by NYU's creative writing department, led by Professor Ruth Danon. Free reading, food, and wine. Bring friends and family.
Wednesday, November 18: Orhan Pamuk at Union Square Barnes and Noble, 7 pm
Monday and Tuesday, November 23 and November 24: Bilingual Ionesco Performance at La Maison Francaise in the Washington Mews. at 7 pm.
Monday, November 30: Paul Auster and Javier Marias at 8 at the 92nd St Y. Buy your tickets online NOW. We will meet before or afterwards.
Saturday, December 19: 2-4. Global food fest, discussion of intersection between literature and the environment, short lecture on ecoliterature by Professor Keefer, and presentation of eco-literary student projects in Silver 520. Bring your favorite international food dish.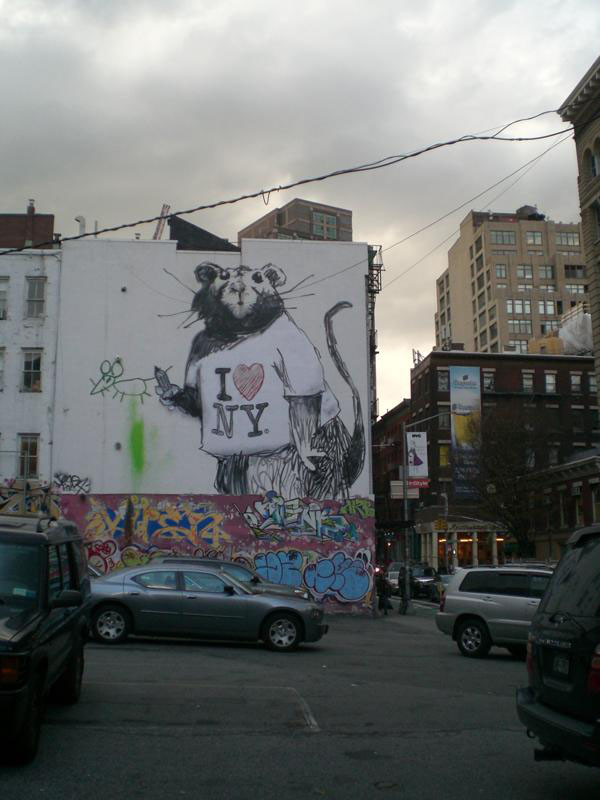 Scott Lindler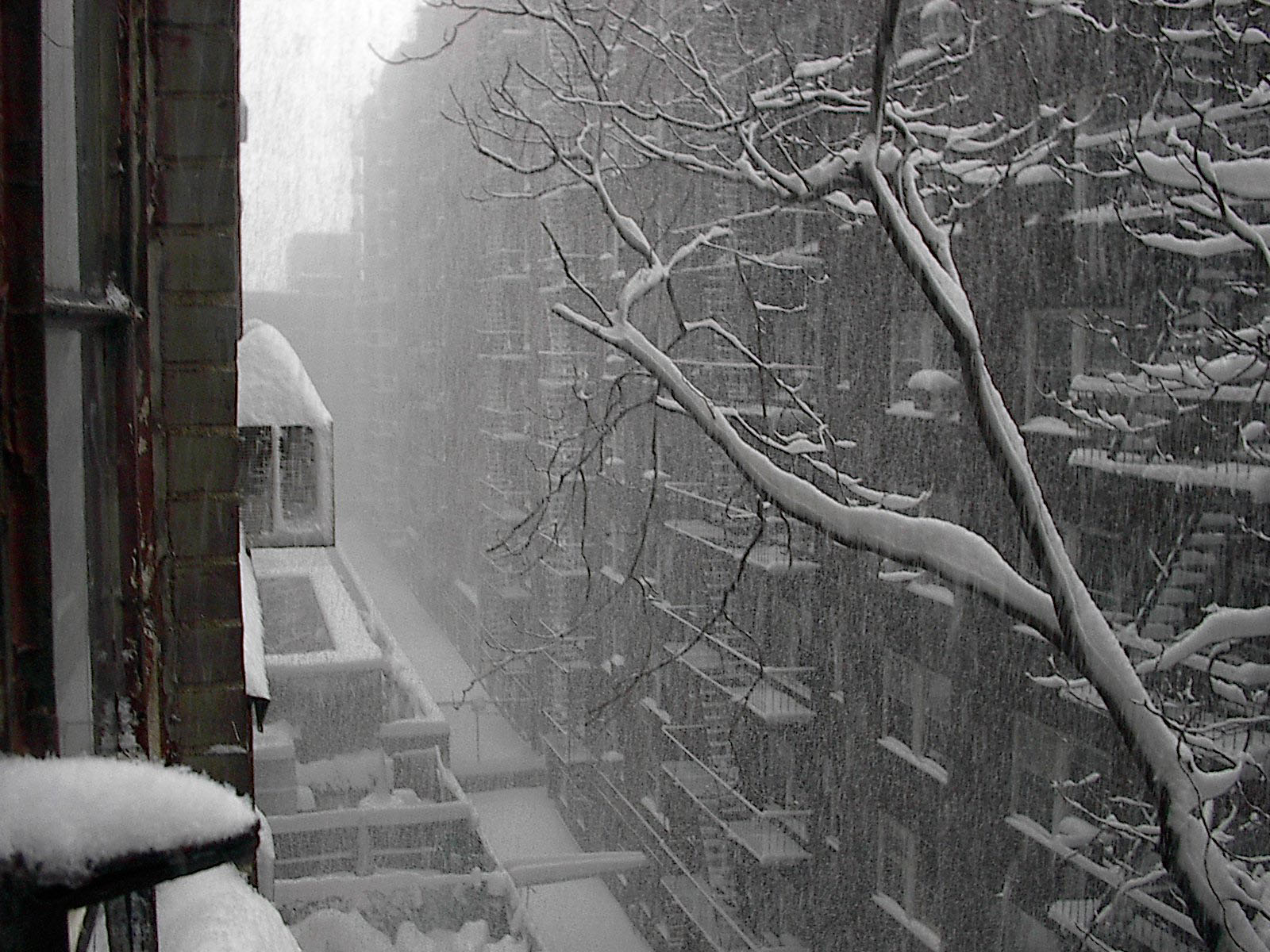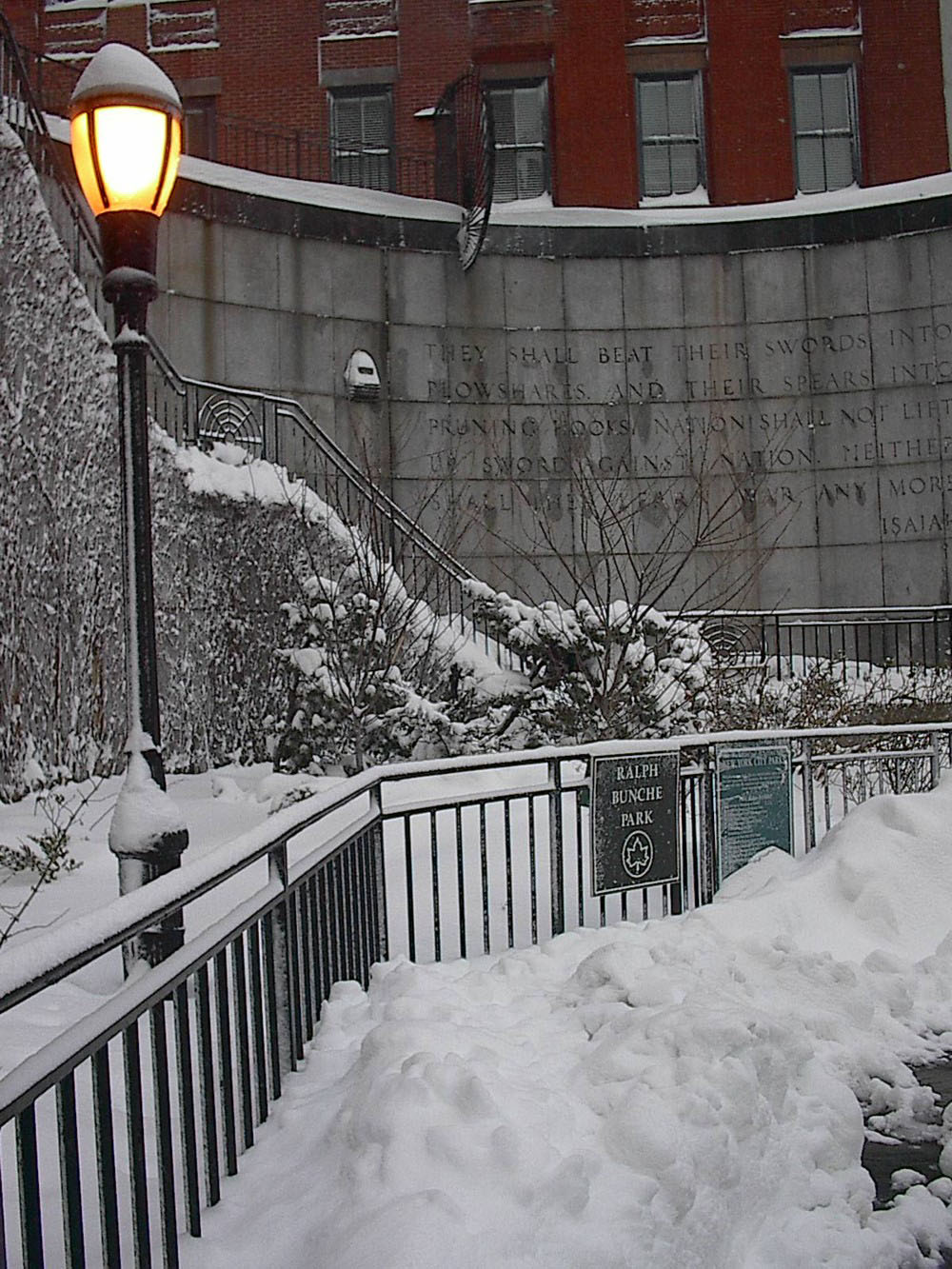 Deanna Masselli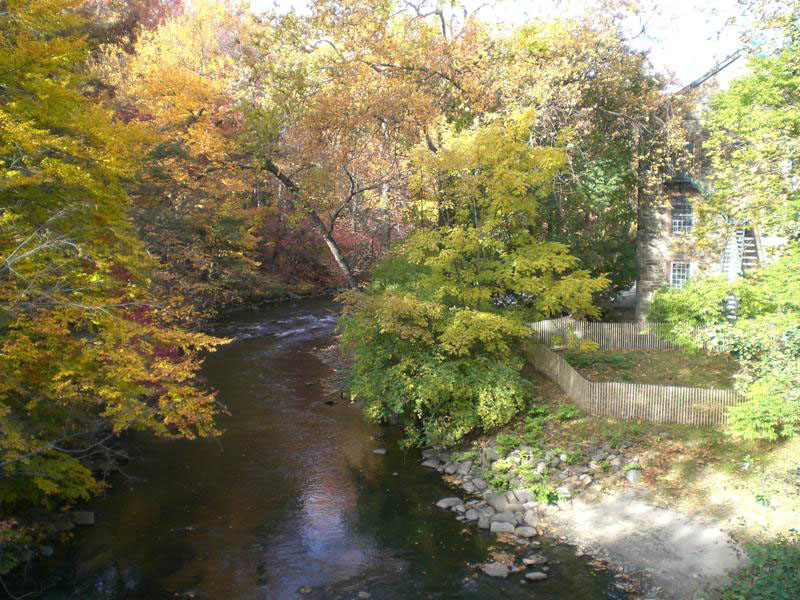 Scott Lindler