Professor Keefer's Cyberperformances
Scroll through past cyberperformances and look at old friends:


Cyberperformance I: Humans and Nature (May 2, 1998)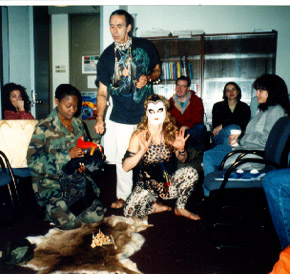 Thanks to: Director Michael Harkins/Matthew,Brigitte Aponte and the Puerto Rican shaman, Juliet, Abdoulie, Hope, Dianna, Mary, Brian, Leszek, Laurie, Victor Hinojosa,(photos), Jill, Nadine, Daisey, Claudia, Andrew, Karine, Rhonda, Dora, Joline, Tony, Monique, the audience, Ruth Danon, Kathleen Hulley, Richard Schechner et al. for making Cyberperformance I such a tremendous success! Come to HUMANS AND NATURE to see the webfolios!
Cyberperformance II:Self versus State (December 19, 1999)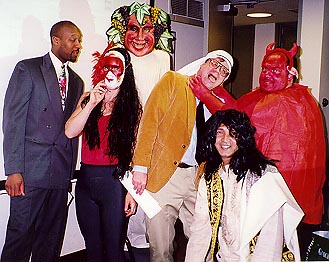 Photos: Sujit Bhattacharjee
The cyberperformance was a joyous, delicious, wildly entertaining event, thanks to NYU's Innovation Center: Vincent Doogan, Joseph Hargitai and Jeff Lane, and directors Gabriel Ioan as the God of the Internet, Lawrence Montle as MR.LIES and Juliet Paez as Escobar/Marquez, mceed by the scintillating Larry Zeller as Einstein, and Sujit Bhattacharjee/Tagore as cultural coordinator and photographer. For a list of characters and program, as well as reading list, come to Twentieth Century Writers.

Educational versus Commercial Web Development (April 28, 1999)
(Webposter courtesy of Claire Bear Web Design)
Congratulations to the talented students in Professor Keefer's Technical Writing and the Internet for making Cyberperformance III such an impressive, professional production, and to Polytechnic University for providing the enormous, elegant conference room and catering the sumptuous Italian dinner!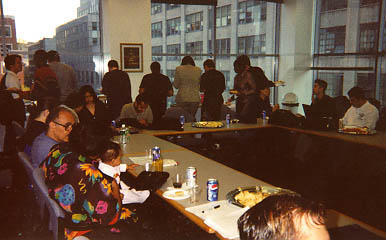 CYBERPERFORMANCE IV:Heat Wave 99: Characters Sizzling in Time!
Directed by Zach Levett. August 5,1999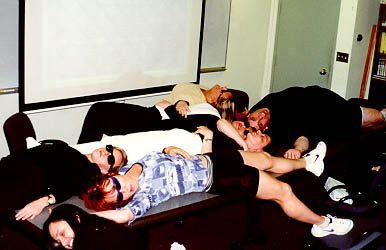 Photo: Mary Kursar, the Prosecutor
CYBERPERFORMANCE V: 100 YEARS OF JOKES AND MISTAKES, December 18, 1999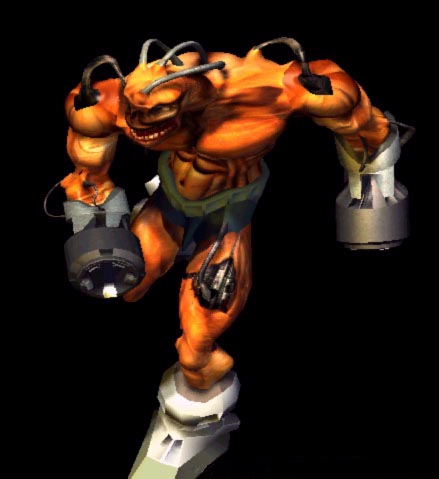 An eclectic combination of frogs, opera singers, Indian culture, globalism, women's basketball, online dating, Afro-American hair, writers and real estate, healing by faith, etc.
---
CYBERPERFORMANCE VI: E-Commerce: Consumers versus Communitarians at Polytechnic University, April 27,2000,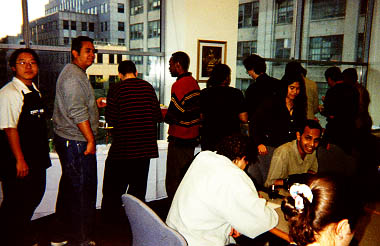 CYBERPERFORMANCE VII: SCREENWRITING SHOWCASE AT NYU, April 29, 2000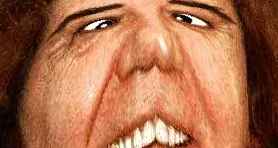 and CYBERPERFORMANCE VIII:LOOKING FOR HEALTH, WEALTH, LOVE AND KNOWLEDGE ONLINE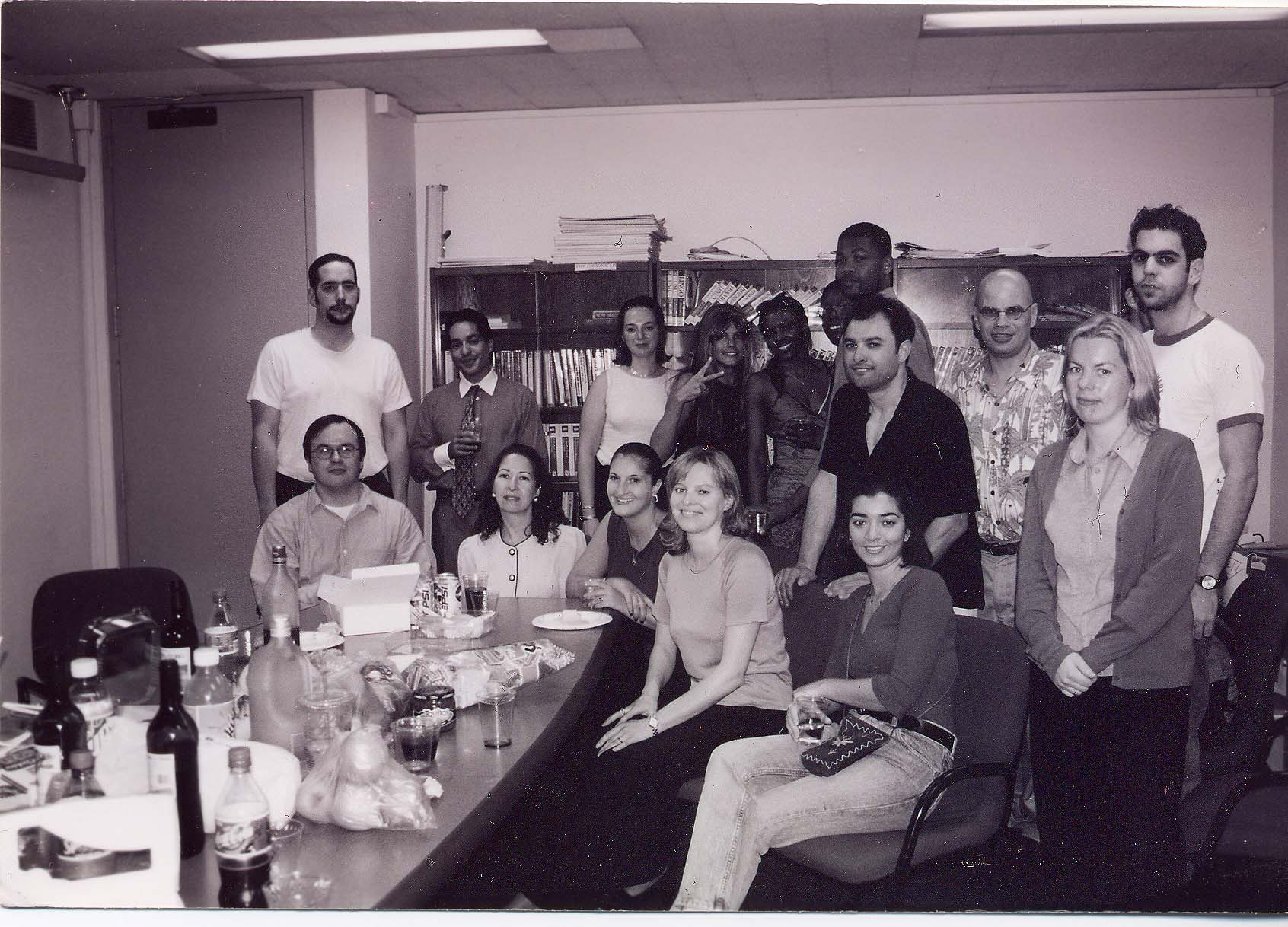 , May 6, at 5:00 p,m, at NYU's Warren Weaver Building, Room 313, corner of West 4th and Mercer
CYBERPERFORMANCE IX: ECO-DISCIPLINARY RESEARCH: DEVELOPMENT VERSUS ENVIRONMENTALISM
August 9, 2000, 6:30 p.m. NYU.
CYBERPERFORMANCE X: NARCISSISM VERSUS PSYCHOLOGICAL DEPTH
August 15, 2000. NYU.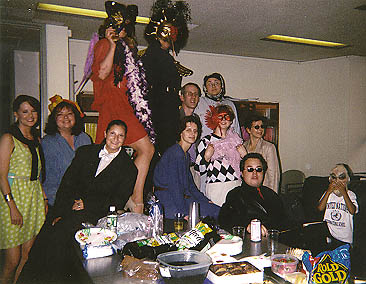 CYBERPERFORMANCE XI: MEGALOMANIACS AND/OR FAMOUS LEADERS OF THE TWENTIETH CENTURY
December 16, 2000, NYU.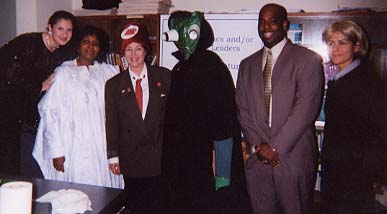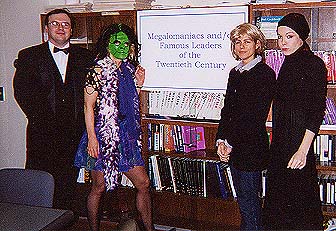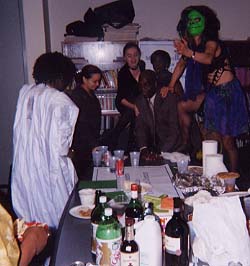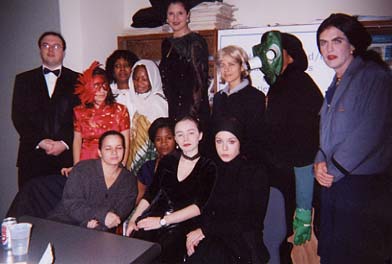 Documenting Cyberperformances: An Anecdotal Account of Performance and Pedagogy
---
Professor Keefer's Gallery of Classes