Major Twentieth Century Writers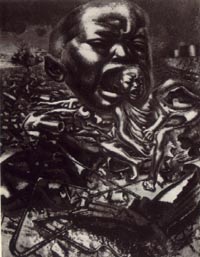 Come to Narcissism versus Psychological Depth
Enter the Hell of New York with selections from Camus, Morrison and Lili Tomlin.
Go Red with the Peking Revolutionary Opera. Visit Red Azalea and Brave New World in Self versus State.
Explore Feminism and the Body.
Expand your timespace in Einstein's Dreams.
Camus, Albert. "The Myth of Sisyphus. "The Rains of New York."
Morrison, Toni. Selections from Jazz.
Oates, Joyce Carol. Lethal.
1903. First flight in heavier-than-air machine by Wright brothers in USA; first silent movie, The Great Train Robbery; Henry James, The Ambassadors; Daily Mirror started; Nobel prize – B. Bjornson (N).
1904. New York subway opens; Russo-Japanese war begins; Henry James, The Golden Bowl; Joseph Conrad, Nostromo; Anton Chekhov, The Cherry Orchard; Death of Chekhov; Nobel prize – F. Mistral (F) and J. Echegary (Sp).
1905. 'Bloody Sunday' massacre of protesters in St Petersburg; Einstein, Special Theory of Relativity; Freud, Theory of Sexuality; E.M. Forster, Where Angels Fear to Tread; Nobel prize – H. Sienkiewicz (P).
1906. First Liberal government in UK; death of Ibsen; General strike in Russia – followed by first (limited) democratic parliament; Women's Suffrage movement active; San Francisco destroyed by earthquake and fire; Labour Party formed. Nobel prize – G. Carducci (I)
1907. Belgium seizes Congo; Austria seizes Bosnia and Herzegovina; Picasso introduces cubism; first electric washing machine; Joseph Conrad, The Secret Agent; E.M.Forster, The Longest Journey; Nobel prize – Rudyard Kipling (UK)
1908. Ford introduces Model-T; Elgar's First Symphony; E.M.Forster, A Room with a View; first Old Age Pensions; Nobel prize – R. Eucken (G)
1909. Ford produces first cheap cars – Model T; Death of George Meredith; Bleriot flies across English Channel; Marinetti's Futurist Manifesto; Vaughn Williams Fantasy on a Theme of Thomas Tallis; Nobel – S. Lagerlöf (S)
---
1910. Death of Tolstoy, Edward VII, and Florence Nightingale; E.M.Forster, Howards End; Arnold Bennett, Clayhanger; H.G.Wells, The History of Mr Polly; Nobel prize – P. Heyse (G).
1911. Rutherford discovers structure of atom in Manchester; Chinese revolution; Joseph Conrad, Under Western Eyes; D.H. Lawrence, The White Peacock; Nobel prize – M. Maeterlink (Be).
1912. China becomes a republic following revolution; Sinking of the Titanic; railway, mining, and coal strikes in UK. Daily Herald started; Schoenberg Pierrot Lunaire; Nobel prize – G. Hauptmann (G)
1913. New Statesman started; first crossword puzzle; Thomas Mann, Death in Venice; D.H. Lawrence, Sons and Lovers; Stravinsky The Rite of Spring; Nobel prize – R. Tagore (In)
1914. Outbreak of first world war; first traffic lights; Panama Canal opened; James Joyce, Dubliners; Marcel Proust begins to publish A la recherche du temps perdu (Remembrance of Things Past); Nobel prize – not awarded.
1915. First air attacks on London; Germans use poison gas in war; Franz Kafka, Metamorphosis; Einstein, General Theory of Relativity; D.H. Lawrence, The Rainbow; Ford Maddox Ford, The Good Soldier; D.W.Griffith, The Birth of a Nation; Nobel prize – R. Roland (F).
1916. First Battle of the Somme; Battle of Verdun; Australians slaughtered in Gallipoli campaign; Easter Rising in Dublin; James Joyce, Portrait of the Artist as a Young Man; Prokofiev Classical Symphony; Nobel prize – V. von Heidenstam (S).
1917. USA enters the war; October Revolution in Russia; battle of Passchendaele; T.S. Eliot Prufrock and Other Observations; Nobel prize – K. Gjellerup (D) and H. Pontoppidan (Da).
1918. Second Battle of the Somme; German offensive collapses; end of war [Nov 11]; Votes for women over 30; influenza pandemic kills millions; Lytton Strachey, Eminent Victorians; Nobel prize – not awarded.
1919
. Peace Treaty ratified at Versailles; Einstein's
Relativity Theory
confirmed during solar eclipse; Breakup of former Habsburg Empire; Alcock and Brown make first flight across Atlantic; prohibition in US;
Ronald Firbank,
Valmouth
; Franz Kafka,
In the Penal Colony
; Nobel prize – K. Spitteler (Sw).
1920. League of Nations established; Oxford University admits women;
D.H. Lawrence, Women in Love; Nobel prize – K. Hamsun (N).
1921. Irish Free State proclaimed; extreme inflation in Germany; Fatty Arbuckle scandal in US; Nobel prize – Anatole France (F).
1922. Fascists march on Rome under Mussolini; Kemel Ataturk founds modern Turkey; T.S. Eliot, The Waste Land; James Joyce, Ulysses; Katherine Mansfield, The Garden Party; Ludwig Wittgenstein, Tractatus Logico-Philosophicus; John Galsworthy, The Forsyth Saga; Nobel prize – J. Benavente (Sp).
1923. Charleston craze; BBC begins radio broadcasting in the UK; William Walton Facade; Nobel prize – W.B. Yeats (Ir).
1924. First UK Labour government formed under Ramsey MacDonald (lasts nine months); Deaths of Lenin, Franz Kafka, and Joseph Conrad; Thomas Mann, The Magic Mountain; E.M. Forster, A Passage to India; Nobel prize – W. Raymont (P).
1925. John Logie Baird televises an image of a human face; Webern Wozzeck; Adolf Hitler, Mein Kampf; Virginia Woolf, Mrs Dalloway; Nobel prize – George Bernard Shaw (UK).
1926. UK General Strike; first demonstration of television in UK; Fritz Lang, Metropolis; Nobel prize – G. Deledda (I).
1927. Lindbergh flies solo across Atlantic; first talkie film – Al Jolson in 'The Jazz Singer'; Virginia Woolf, To the Lighthouse; Nobel prize – Henri Bergson (Fr).
---
1928. Women in UK get same voting rights as men; Death of Thomas Hardy; first Oxford English Dictionary published; penicillin discovered;
D.H. Lawrence, Lady Chatterley's Lover;
Evelyn Waugh, Decline and Fall; Nobel prize – S. Undset (N).
1929. Slump in US, followed by collapse of New York Stock Exchange; Start of world economic depression; Second UK Labour government under MacDonald;
Virginia Woolf, A Room of One's Own; first experimental television broadcast; Kurt Weil The Threepenny Opera; Nobel prize – Thomas Mann (G).
1930. Mass unemployment in UK; Death of D.H. Lawrence.
William Faulkner, As I Lay Dying; Nobel prize – Sinclair Lewis (US).
1931. Resignation of UK Labour government, followed by formation of national coalition government; Empire State building completed in New York; Virginia Woolf, The Waves; Nobel prize – R.A. Karfeldt (S).
1932. Hunger marches start in UK; scientists split the atom; air conditioning invented; Aldous Huxley, Brave New World; Nobel prize – John Galsworthy (UK).
1933. Adolf Hitler appointed Chancellor of Germany; first Nazi concentration camps; prohibition ends in US; Radio Luxembourg begins commercial broadcasts to UK; George Orwell, Down and Out in Paris and London;Jean Vigo, L'Atalante; Nobel prize – Ivan Bunin (USSR).
1934. Hitler becomes Dictator; Evelyn Waugh, A Handful of Dust; Samuel Beckett, More Pricks than Kicks; Nobel prize – Luigi Pirandello (I).
1935. Germany re-arms; Italians invade Abyssinia (Ethiopia); Prokofiev Romeo and Juliet; Nobel prize – not awarded.
1936. Death of George V in UK, followed by Edward VIII, who is forced to abdicate; Stalinist show trials in USSR; Civil War in Spain begins; Germany re-occupies the Rheinland; BBC begins television transmissions; Aaron Copland El Salon Mexico; Nobel prize – Eugene O'Neil (USA).
1937. Neville Chamberlain UK prime minister; Destruction of Guernica;
George Orwell, The Road to Wigan Pier; Nobel prize – Roger Martin du Gard (Fr).
---
---
1938. Germans occupy Austria; Chamberlain meets Hitler to make infamous Munich 'agreement' to prevent war; Samuel Beckett, Murphy; John Dos Passos, USA; Nobel prize – Pearl S. Buck (USA).
1939. Fascists win Civil War in Spain; Stalin makes pact with Hitler; Germany invades Poland; Britain and France declare war on Germany; helicopter invented;
James Joyce, Finnegans Wake; Nobel prize – F.E. Silanpaa (Fi).
1940. Germany invades north-west Europe; Fall of France; British troops evacuated from Dunkirk; Battle of Britain; Start of 'Blitz' bombing raids over London; Churchill heads national coalition government; assassination of Trotsky; Nobel prize – not awarded.
1941. Germany invades USSR; Japanese destroy US fleet at Pearl Harbour; USA enters the war; siege of Leningrad; Deaths of James Joyce and Virginia Woolf; Orson Wells, Citizen Kane; Nobel prize – not awarded.
1942. Battle of Stalingrad; Battle of Midway; Beveridge report establishes basis of modern Welfare State; T-shirt invented; Nobel prize – not awarded.
1943. Anglo-American armies invade Italy; Warsaw uprising; Nobel prize – not awarded.
1944. D-Day invasion of France; ball-point pens go on sale; German V1 and V2 rockets fired; R.A. Butler's Education Act; Aaron Copland Appalachian Spring; Nobel prize – J.V. Jensen (Da).
1945. End of war in Europe; Atomic bombs dropped on Japan; first computer built; microwave oven invented; United Nations founded; huge Labour victory in UK general election; Atlee becomes prime minister, George Orwell, Animal Farm; Nobel prize – G. Mistral (Ch).
1946. Churchill's 'Iron Curtain' speech; Nuremberg war trials; bikinis introduced; United Nations opens in New York; Nobel prize – Herman Hesse (Sw)
1947. Marshall Plan of aid to Europe; Jewish refugees turned away by UK; Polaroid camera invented; coal and other industries nationalised in UK; transfer of power to independent India, Pakistan, and Burma. Thomas Mann, Doktor Faustus; Nobel prize – A. Gide (Fr)
1948. Berlin airlift; state of Israel founded; Railways and electricity nationalised in UK; Bevan launches National Health Service in UK. Nobel prize – T.S. Eliot (UK)
1949. East Germany created; Mao Tse Tung declares Republic of China; NATO founded; Simone de Beauvoir, The Second Sex; George Orwell, Nineteen Eighty Four; Nobel prize – W. Faulkner (USA)
1950. India declares itself a republic; UK and USA attack Korea; first credit cards; first organ transplant; Billy Wilder, Sunset Boulevard; Nobel prize – Bertrand Russell (UK)
1951. Festival of Britain; first colour TV; Conservatives defeat Labour in UK general election; Churchill becomes prime minister; UK troops seize Suez Canal zone; Benjamin Britten Billy Budd; Samuel Beckett, Malloy; Nobel prize – P. Lagerkvist (S)
1952. Death of George V. Accession of Queen Elizabeth II at 25;
Ralph Ellison, Invisible Man; Nobel prize – F. Mauriac (Fr)
1953. DNA discovered; conquest of Everest; Death of Stalin – and Prokofiev on same day; Nobel prize – Winston Churchill (UK)
1954. British troops withdrawn from Egypt; Four-minute mile broken; Nobel prize – E. Hemingway (USA)
1955. European Union created; Warsaw Pact founded; V. Nabokov, Lolita; Patrick White, The Tree of Man; Nobel prize – H. Laxness (Ic)
1956. Khruschchev denounces Stalin at Communist Party Conference; Anglo-French invasion of Suez, followed by withdrawal; Hungarian uprising crushed by Soviets; Samuel Beckett, Malone Dies; Nobel prize – J. Ramon Jiminez (Sp)
---
---
1957. European Economic Community established; Homosexuality decriminalised in UK; Patrick White, Voss; Nobel prize – A. Camus (Fr)
1958. Orson Wells, Touch of Evil; Nobel prize – B. Pasternak (USSR) [forced to refuse it]
1959. Castro overthrows Batista regime in Cuba; first motorway opened in UK; Nobel prize – S. Quasimodo (I)
1960. Sharpville massacres in S Africa; new republics declared in Africa; Lady Chatterley's Lover cleared of charges of obscenity in UK; J.F. Kennedy elected US president; Alfred Hitchcock, Psycho; Nobel prize – A. St. Leger (Fr)
1961. Adolf Eichman on trial for role in Holocaust; USSR makes first manned space flight; USA-backed Bay of Pigs attack in Cuba fails; Berlin Wall erected; Patrick White, Riders in the Chariot; Samuel Beckett, Happy Days; Nobel prize – L. Andric (Y)
1962. US sends troops to Vietnam; Cuban missile crisis; Nelson Mandela jailed; Please Please Me first Beatles hit; Nobel prize – J. Steinbeck (USA)
1963. French veto Britain's application to join European Common Market; Martin Luther King's 'I Have a Dream' speech; Profumo scandal in UK; Kennedy assassination in USA; Nobel prize – G. Seferis (Gr)
1964. Khruschchev deposed by Breshnev in USSR; Vietnam attacks US destroyer in Gulf of Tonkin; Labour party gains power in UK under Harold Wilson; Saul Bellow, Herzog. Nobel prize – J-P. Sartre (Fr) [prize not accepted]
1965. Malcolm X assassinated; India invades Pakistan; US air raids in Vietnam; anti-war protests in US and Europe; Harold Pinter, The Homecoming; Nobel prize – M. Sholokov (USSR) [authorship subsequently disputed]
1966. Black Panthers established in US; Cultural revolution under Mao in China; Britain wins Wold Cup in football; Nobel prize – Samuel Agnon, Nelly Sachs (Il)
1967. Israel seizes land in 6 day war; first heart transplant; first colour TV transmissions in UK; Stalin's daughter defects to west; 'Summer of Love' hippy demonstrations in San Francisco; decriminalisation of homosexuality in UK; Gabriel Garcia Marquez, One Hundred Years of Solitude; Nobel prize – Miguel Angel Asturias (Gu)
1968. Martin Luther King assassinated; student protests in Paris; USSR invades Czechoslovakia; theatre censorship abolished in UK after 23 years; Tet offensive in Vietnam; Nobel prize – Yasunari Kawabata (Jp)
1969. UK troops sent into N Ireland; US puts first men on the moon; death penalty abolished in UK; precursor of the Internet, ARPANET created; Woodstock music festival; Monty Python's Flying Circus first broadcast; Nobel prize – Samuel Beckett (Ire)
1970. My Lai massacre; Rubber bullets used in N Ireland; Allende elected socialist president in Chile; anti-government demonstrations in Poland; age of majority lowered to 18 in UK; invention of computer floppy disks; Germaine Greer, The Femail Eunuch; Patrick White, The Vivesector; Nobel prize – Alexander Solzhenitsyn (USSR)
1971. Open University begins in UK; internment without trial in N Ireland; China joins UN; Nixon resumes bombing of Vietnam; video recorders introduced; Britain negotiates entry into EU; Nobel prize – Pablo Neruda (Ch)
1972. Miners strike in UK; Bloody Sunday in N Ireland; Watergate scandal begins in US; Nobel prize – Heinrich Böll (Gr)
1973. Allende government overthrown by Pinochet in Chile; industrial strikes in UK; Arab-Israeli war; abortion legalised in US; US pulls out of Vietnam; Britain enters the European Common Market; Nobel prize – Patrick White (Aus)
1974. Miners strike in UK; Impeachment and resignation of president Nixon in US; Nadine Gordimer, The Conservationist; Nobel prize – Eyvind Johnson, Harry Martinson (Sw)
1975. Margaret Thatcher elected leader of Tories in UK; Vietnam war ends with hasty retreat of US troops; first elections in Portugal for 50 years; Microsoft founded; Nobel prize – Eugenio Montale (It)
1976. Jeremy Thorpe resigns as UK liberal leader following sex scandal; Britain found guilty of torture in N Ireland; Jimmy Carter elected president in US; Patrick White, A Fringe of Leaves; Nobel prize – Saul Bellow (USA)
1977. First democratic elections in Spain since 1936; student activist Steve Biko tortured to death in S Africa; Punk rock fashionable; Nobel prize – Vicente Aleixandre (Sp)
1978. World's first test tube baby; Nobel prize – Isaac Bashevis Singer (USA)
1979. Shah leaves Iran; Ayatollah Khomeni returns from exile in Paris; Islamic republic declared; Margaret Thatcher elected first woman PM in UK; first heart transplant; Pol Pot convicted of murdering 3 million in Cambodia; Francis Ford Coppola, Apocalypse Now; Nobel prize – Odysseus Elytis (Gk)
1980. USSR Nobel peace prizewinner Sakharov sent into internal exile; Mugabe's establishes one-party ZANU(PF) state in Zimbabwe; outbreak of Iran-Iraq war; Solidarity trade union recognised by Polish government; Ronald Regan elected US president; John Lennon shot in New York; Nobel prize – Czeslaw Milosz (Po)
1981. Greece joins EEC; Social Democrats launched in UK – merges with Liberals; Peter Sutcliffe convicted of Yorkshire Ripper murders; Prince Charles marries Lady Diana Spencer; first reports of AIDS; Salman Rushdie, Midnight's Children; Nobel prize – Elias Canetti (UK!)
1982. Argentina invades Malvinas (Falklands); UK re-takes islands; General Galtieri resigns; Polish government abolishes Solidarity; death of Breshnev; Nobel prize – Gabriel García Márquez (Co)
1983. Demonstrations in 20 Polish cities; IRA prisoners escape from Maze prison; US-backed invasion of Grenada; Cruise missiles installed in UK; Nobel prize – William Golding (UK)
1984. UK miners strike against pit closures; USSR boycotts Olympics in LA; Mrs Gandhi assassinated; Nobel prize – Jaroslav Seifert (Cz) (Note how many of the Nobel Prize Winners come from all over the world now, not just the Euro-American sector.
1985. USSR reforms of Glasnost and Perestroika called for by Gorbachev; Greenpeace ship sunk by French agents in NZ; Nobel prize – Claude Simon (Fr)
1986. Westland scandal in UK government; press disputes lead to move from Fleet Street to Wapping in UK; legal independence for Australia; US bomb Benghazi and Tripoli; Chernobyl nuclear disaster; 180-day detention without trial in S Africa; US and Commonwealth impose sanctions on South Africa; Nobel prize – Wole Soyinka (Ni)
1987. Gorbachev begins critique of Breshnev in USSR; white-only elections in S Africa; Gestapo chief Klaus Barbie guilty of crimes against humanity; Iran attacks US tanker in Persian Gulf; DNA first used to convict criminals; Nobel prize – Joseph Brodsky (USA)
1988. IRA members shot by UK in Gibraltar; first Gulf war begins; Gorbachev proposes democratic reforms in USSR; George Bush Snr president in US; Nobel prize – Naguib Mahfouz (Eg)
1989. Khomeini issues fatwa on Salman Rushdie's Satanic Verses; Tiananamen Square massacre; elections, protests, and shakeups in Communist block; E Germany closes borders after demonstrations for reform; Iron Curtain begins to be removed; Romanian leader Ceausescu executed; playwright Vaclav Havel becomes Czech president; Tim Berners-Lee invents the World Wide Web; Nobel prize – Camilo José Cela (Sp)
1990. Lech Walesa becomes first president of Poland; Nelson Mandela freed after 27 years in jail; John Major replaces Margaret Thatcher as UK prime minister; Derek Walcott, Omeros; Nobel prize – Octavio Paz (Mx)
1991. Collapse of the Soviet Union; Apartheid laws repealed in S Africa; Iraq invades Kuwait; first Gulf war begins with Operation desert Storm; Satellite-based communications become established for TV and Internet; Nobel prize – Nadine Gordimer (SA)
1992. Official end of Cold War; Nobel prize – Derek Walcott (SL)
1993. Bosnian civil war; Use of the Internet grows exponentially; Nobel prize – Toni Morrison (USA)
1994. Channel tunnel opens in UK; Mandela elected president of S Africa; Rawandan genocide; Nobel prize – Kenzaburo Oe (Jp)
1995. Nobel prize – Seamus Heaney (Ire)
1996. Prince Charles divorces Princess Diana in UK; Mad cow disease hits UK; Nobel prize – Wislawa Szymborska (Po)
1997. Hong Kong returns to China; Princess Diana dies in car crash in Paris; Tony Blair wins landslide victory in UK with New Labour Party; Nobel prize – Dario Fo (It)
1998. India and Pakistan test nuclear weapons; US President Clinton in sex scandal; use of mobile phones and Internet becomes commonplace; digital technology widely introduced into broadcast media; Nobel prize – José Saramago (Pt)
1999. New Euro currency introduced; NATO forces in Serbia; hereditary peers abolished in UK House of Lords; Nobel prize – Gunter Grass (Gr)
2000. First elected Mayor of London in UK; Legal age for consensual gay sex reduced to 16;Nobel prize – Gao Xingjian (Fr)
2001. Labour Party re-elected with huge majority; Twin Towers attacked and destroyed in New York; Britain joins US in Afghanistan war; Nobel prize – V.S. Naipaul (UK)
2002. Nobel prize – Imre Kertész (Hu)
2003. Nobel prize – J.M.Coetzee (SA)
2004. Nobel prize – Elfriede Jelinek (Au)
2005. Nobel prize – Harold Pinter (UK)
2006. Nobel prize – Orhan Pamuk (Tk)
2007. Nobel prize – Doris Lessing (UK)
2008. Nobel prize – J.M.G Le Clezio (Fr)
2009. Nobel prize – Herta Mueller (Gr)
2010 Nobel Prize – Mario Vargas Llosa (Pe)

2011 Nobel Prize - Tomas Transtromer

2012 Nobel Prize- Mo Yan (China)

2013 Nobel Prize--Alice Munro (Canada)
In his Poetics, Aristotle distinguished literature/drama/poetry from expository writing because it evokes pity and terror. The protagonist and antagonists fight each other with such intensity that the audience experiences a catharsis, or purging of their emotions. In the twentieth and twenty-first century, terrorist attacks have occurred all over the world. No matter how extensive the strike is, the objective is to instill fear in the general public. So when we create literature about terrorist events, do we minimaze or exaggerate the actual events?
Much of twentieth century literature was influenced by Freud, Jung and other psychoanalytic schools. The dreams and unconscious motivations of characters are often more important than their conscious thoughts and actions.
The terrorist novel goes back to the Gothic novels of the late eighteenth century and the Victorian novels about the anarchist movement and the Russian novels by writers like Dostoyevsky as well as Conrad's early work.
Margaret Scanlan wrote a book about plotting terror and it's true that many of these novels are heavily plotted, just like terrorist attacks.
Professor Keefer presented a paper based Part II, Unclashing Civilizations, of her fantasy trilogy, published in 2006 at the Literature and Terrorism conference in London. After the "cultural caesura" of 9/11, the world is returning again to the fictional reconstruction of the kind of terrorist attacks that have been occurring all over the world, mainly inspired by extremist Islamist ideologies that distort the traditional concept of jihad for their own aims which do include undermining the hegemony and power of the U.S. and Europe.
In an age of terror, how does literature help us transcend our reality, lend perspective to our confusion by pulling us into the past and other cultures, and give expression to our anguish and fear through catharsis? They survived it; so can we. In this course we will define terrorism the way the Arabs define it, as any organized violence, by an individual, group or state, legitimate or illegitimate, against a civilian population, either intentional or unintentional. Because this is about twentieth and twenty first century literature, we will include the two World Wars with All Quiet on the Western Front, Night, No Exit, The Plague (about Algerian terror) as well as the German occupation and natural scourges, to Islamist militant terrorism in Egypt in The Day The Leader Was Killed, Satanic Verses, God Dies by the Nile and War in the Land of Egypt, to Israeli/Palestinian terror in Martyr's Crossing and Wild Thorns, to the terror of hostage-taking and kidnapping in Mao II, News of a Kidnapping, and The Hostage, to the terror of totalitarian regimes such as China in Red Azalea and Soul Mountain. Black Water is both a personal and stylistic meditation on terror as well as an indirect indictment of the terror a powerful political leader has over an innocent civilian. Because one objective of fiction/drama is to create a combustive drama for the reader's catharsis, literature and terrorism are really competing with each other. Sometimes real life provides so much terror that the reader hides in literature for escape, seeking fantasy, happy endings, funny, harmless stories that eschew the turmoil of an unlivable situation. Often cultures will move through a transformation like New York did after 9/11, moving from the transformation of reality into tragedy with heroic stories, to silly, innocuous escapes, to some social comedy, and finally to stories that deal with fictional terror. No one can take too much of one thing. When New Yorkers were coughing from the smoke and toxins downtown, they did not go to the movies to see sci fi representations of Manhattan blowing up. Enough is enough.
What books give you a catharsis? What books make you want to throw up? What books don't move you at all?
| | |
| --- | --- |
| Literary Representations of Terror | |
But literature is different from film because we can choose when and how often to put the book down. Instead of watching a naturalistic representation, we recreate the story in our minds to excite, soothe or incite us. Many of the writers we will study had personal experience of a world war, the holocaust, the Israeli checkpoints, prison for their writings or gender brutality such as clitorectomies. Some could not write for years afterwards; others wrote on toilet paper in prison. It is significant that terrorism demands a certain amount of intelligence in order to achieve its devastating effect. Formalist agenda about character, plot, style/language, theme, setting/geography, descriptive techniques and narrative point of view must be supplemented and developed to deal with how "literature engages with contemporary critical understandings of nationalism, race, gender, sexuality, global multiculturalism..." I would add cyberspace to the list. I also believe that it is stultifying to repress critical reflection on difference to be politically correct. Not only does it make us oblivious to the richness of difference, but we also lose our sense of humor.
Note how spare the language is in Night, Holocaust Survival and Hiroshima mon Amour. In my book, I wanted distressed students to think and laugh and so I exaggerated, twisted, fantasized in an effort to have the reader transcend the horrible reality of 9/11.
What are the degrees of removal from the documentary event? What is the difference between naturalism and realism, fantasy and sci fi, romantic or surreal interpretations? What increases or mitgates the actual terror for you? In my book I wrote a poem about degrees of separation from 9/11, narrated by Shoes, Watch, and Statue of Liberty.
Ever since Cervantes wrote Don Quixote, the novel has fluctuated between fact and fiction, sometimes digging so deeply into the whys of reality that fiction becomes truer than fact, or rather presents a side to reality that reveals deeper understanding. Raw reality, brutal honesty, and "gruesome" facts can often be too hard to take which is why relationships are coated in lies and social institutions from governments to marriages rely on censorship and suppression for the common good. As the novelist rips open the facade of lies, she reveals a frightening truth or a horror similar to what Conrad, Achebe, and Mario Vargas Llosa found in colonial Africa and South America. By definition novels are works of literary arts in which language, story-telling, structure, sequencing, and style create an aesthetic experience that contains or frames the "truth" they represent and often make the horror easier to stomach for both author and reader.
Heart of Darkness is based on his autobiography but like a recursive memoir, he plays with time, frames the narrative, and repeats certain salient conversations, incidents, and images to go deeper into the essential evil he found in every man, an evil that the African jungle exposed in its "darkness." As a master prose stylist, he uses rich figurative language, rhythm, and tone color to give his horror an aesthetic form and the frame to distance the narration because the raw truth devastated him. What techniques do authors use to make the truth palatable?
As an orphan and exile, Conrad left his homeland to roam the seas during those scary years of rabid colonialism. For twenty years he led the practical life of a sailor, somehow managing to survive the worst misadventures. But his six months in the Congo under Leopold II were horrific. He was on a river boat that made its way to Stanley Falls, he got sick, and his job was to take out an even sicker agent like Kurtz who also died en route. He left disillusioned and disgusted with the entire African misadventure. And so he had to write about it.
Achebe lived in Nigeria and his Things Fall Apart is based on the real life of indigenous people and the history of the area. However, he structures this book as a Shakespearean tragedy with Okonkwo playing the "king" with the dramatic flaw--his machismo, pride, temper, stubbornness--that cause his misfortunes as much as the colonialists. This dramatic balance gives more weight to the novel where Africans are not just victims of greedy white colonialists but flawed persons in their own right who make fatal mistakes. He also sees the flaws of the culture and the inhumanity of their superstitions and beliefs especially regarding the killing of children. Yet Achebe took Conrad's writing literally and analyzed it as if it were of his time, 50 years later, which hardly seems fair. The irony is that Achebe benefited immensely from the British system of education, the British literary canon, and the English language. He became a scholar and professor, published his immensely successful Things Fall Apart in 1958 and spent most of his life in the U.S., in Ivy League schools like Bard on the Hudson for 15 years and his final days at Brown. He died in Boston March 21, 2013. Although he protested against Conrad's "racism" and fought against the Biafran war and other injustices, his life was that of a English language professor and novelist. In other words, he owed his career to his British education and opportunities and so there are many sides to colonialism. Most of his writing is in a realistic mode but he draws from African folk tales as well as the British canon.
The bottom line is that every culture has something good to offer and something bad to repudiate, i.e. there is no black and white in the literal sense.
This book is long but brilliant! Quite simply, it's the sheer virtuosity of Littell's writing, which shines through in Charlotte Mandel's English translation, and does not falter even in rendering the most technically difficult and morally uncomfortable tableaus. His inventiveness jolts crackling energy into familiar history--an absolutely startling 87-page dive into the Battle of Stalingrad at the center of the novel being only one outstanding example. The awful grandeur of the subject, the breadth and depth of the author's historical research, the ease with which he shifts from naturalism to surrealism and allegory to farce, his perfect ear for dialogue in what is not only a foreign language but a completely alien way of thinking, the fearlessness with which he portrays the repellent--all of these are marks of a monumental achievement. If literary power is a function of ambition multiplied by ability, this book is simply off the charts.

Many readers will be overwhelmed by the violence of these blood-soaked pages, others by the often-numbing bureaucratic detail of how it was unleashed. Some will find unendurable the Nazi ideology spouted at length by Aue and other characters (though not endorsed, it goes without saying, by the author). Those left unoffended by the foregoing will still have to contend with Littell's exhaustive--and I mean exhaustive--fleshing out of Aue's tormented sexuality. But even this side of the story is told with uncommon skill, and convincingly embedded with the tale of Germany's rampage and destruction.





Most of classical Holocaust literature is written in a graceful, realistic, minimal style. What happens when the language were Gothic, over-the-top, satirical, funny, and exaggerated like Foer's book? What does language do to the tragedy of these events? How do authors like Littell and Sansal capture the voice of the other? What do you think of evil and good?

Gao Xingjian, born January 4, 1940 in Ganzhou (Jiangxi province) in eastern China, is today a French citizen. Writer of prose, translator, dramatist, director, critic and artist. Gao Xingjian grew up during the aftermath of the Japanese invasion, his father was a bank official and his mother an amateur actress who stimulated the young Gao's interest in the theatre and writing. He received his basic education in the schools of the People's Republic and took a degree in French in 1962 at the Department of Foreign Languages in Beijing. During the Cultural Revolution (1966-76) he was sent to a re-education camp and felt it necessary to burn a suitcase full of manuscripts. Not until 1979 could he publish his work and travel abroad, to France and Italy. During the period 1980-87 he published short stories, essays and dramas in literary magazines in China and also four books: Premier essai sur les techniques du roman moderne/A Preliminary Discussion of the Art of Modern Fiction (1981) which gave rise to a violent polemic on "modernism", the narrative A Pigeon Called Red Beak (1985), Collected Plays (1985) and In Search of a Modern Form of Dramatic Representation (1987). Several of his experimental and pioneering plays - inspired in part by Brecht, Artaud and Beckett- were produced at the Theatre of Popular Art in Beijing: his theatrical debut with Signal d'alarme/Signal Alarm (1982) was a tempestuous success, and the absurd drama which established his reputation Arrêt de bus/Bus Stop (1983) was condemned during the campaign against "intellectual pollution" (described by one eminent member of the party as the most pernicious piece of writing since the foundation of the People's Republic); L'Homme sauvage/Wild Man (1985) also gave rise to heated domestic polemic and international attention.

In 1986 L'autre rive/The Other Shore was banned and since then none of his plays have been performed in China. In order to avoid harassment he undertook a ten-month walking-tour of the forest and mountain regions of Sichuan Province, tracing the course of the Yangzi river from its source to the coast. In 1987 he left China and settled down a year later in Paris as a political refugee. After the massacre on the Square of Heavenly Peace in 1989 he left the Chinese Communist Party. After publication of La fuite/Fugitives, which takes place against the background of this massacre, he was declared persona non grata by the regime and his works were banned. In the summer of 1982, Gao Xingjian had already started working on his prodigious novel La Montagne de l'Âme/Soul Mountain, in which - by means of an odyssey in time and space through the Chinese countryside - he enacts an individual's search for roots, inner peace and liberty. This is supplemented by the more autobiographical Le Livre d'un homme seul/One Man's Bible.

A number of his works have been translated into various languages, and today several of his plays are being produced in various parts of the world. In Sweden he has been translated and introduced by Göran Malmqvist, and two of his plays (Summer Rain in Peking, Fugitives) have been performed at the Royal Dramatic Theatre in Stockholm.

Gao Xingjian paints in ink and has had some thirty international exhibitions and provides the cover illustrations for his own books.

Awards: Chevalier de l'Ordre des Arts et des Lettres 1992; Prix Communauté française de Belgique 1994 (for Le somnambule), Prix du Nouvel An chinois 1997 (for Soul Mountain)

A selection of works by Gao Xingjian in English

Wild Man: a Contemporary Chinese Spoken Drama. Transl. and annotated by Bruno Roubicek. Asian Theatre Journal. Vol. 7, Nr 2. Fa1l 1990.

Fugitives. Transl. by Gregory B. Lee. In: Lee, Gregory B., Chinese Writing and Exile. Central Chinese Studies of the Universtity of Chicago, 1993.

The Other Shore : Plays by Gao Xingjian. Transl. by Gilbert C.F. Fong. Hong Kong: The Chinese University Press, 1999.

Soul Mountain. Transl. by Mabel Lee. HarperCollins, 1999.

One Man's Bible. Transl. by Mabel Lee. HarperCollins, 2002.

Contemporary Technique and National Character in Fiction. Transl. by Ng Mau-sang.
[Extract from A Preliminary Discussion of the Art of Modern Fiction, 1981.]

"The Voice of the Individual". Stockholm Journal of East Asian Studies 6, 1995.

"Without isms". Transl. by W. Lau, D. Sauviat & M. Williams. Journal of the Oriental Society of Australia. Vols. 27 & 28, 1995-96.

Soul Mountain is my favorite Chinese book because it depicts the ecological and history of China set in the oppressive world on Chinese communism where Buddhism and Confucianism form a spectral backdrop and the style is forged through an innovative postmodern use of the pronouns I, he, she, and you that deconstructs the psyche in a unique Chinese version of psychoanalysis that holds true to the sense of actual place and geography in the Eastern landscape.

While Gao's thinking may have some kinship with Lockean empiricism, he has taken his thinking and experience further into another area—his spatial deconstruction of self into nature, the past, and Buddhist and Taoist philosophy. The four pronouns experience nature differently even as the narrator travels through the mountains as a single human entity, a bit the way lone hikers "dissolve" after hours of hacking through the Appalachian trail. I think he won the Nobel Prize in part because he offered this new vision of self based on his experiences with the Cultural Revolution, his brush with death, his study of Euro-existentialism, and his ability to dissolve into nature as a hiker. Like much of Chinese culture, the deconstruction is spatial. Although there are dreams in this novel, his perception of self is deliberately fractured into he, you, I, and she.

the linear direction of a purposeful "will." So his immurement is transcended by dissolving the conventional sense of self, wrapped up in the "we" of conditioning, particularly Maoist thought, to experience the sensuality of all aspects of mind/body/spirit and the fusion of experience in the divine now where he plays with the Zen koan of God as a frog. How does this sense of self differ or enhance previous definitions in Euro-American and Arabic literature or even your perceptions of your self in the entrepreneurial workplace? He won the Nobel in part because of the creative spatial deconstruction of self and courageous journey into nature and the past when such trips were censored and politically blasphemous.

Born in China in 1954, Dai Sijie is an award-winning author and filmmaker. Caught up in China's Cultural Revolution, he was "re-educated" between 1971 and 1974, and spent time working in a camp in a rural part of Sichuan province. After his re-education, he completed high school and university in China before departing for France in 1984 on a scholarship. He directed his first film in 1989. His first novel, Balzac and the Little Chinese Seamstress was published in France in 2000. The translation became a national bestseller in America.

Sijie currently lives and works in Paris, France.

The Chinese Cultural Revolution of the late 1960s and early 1970s was, of course, anything but. Balzac and the Little Chinese Seamstress describes the lives of the narrator and his close friend Luo during those years, as they are sent to a remote region for re-education by the peasants in 1971, when they are in their late teens. Neither is even a high school graduate yet, but as the sons of doctors they are suspicious -- obviously tainted by their bourgeois intellectual backgrounds -- and so, like millions of others of Chinese of the time, forced to participate in this disastrous social experiment.
They are sent to a truly remote corner of China: the alarm clock they bring along is the only timepiece in town, and it's a considerable journey even just to a place where movies are occasionally shown. Life is dreary and hard there, but the power of storytelling offers some respite: Luo and the narrator are sent to watch the films shown in the distant town and then re-tell them for the locals.
The power of storytelling becomes even more convincing when they come upon a stash of books that another acquaintance of theirs, being re-educated nearby, has managed to hoard. Books -- except, of course, the writings of Mao and perhaps Enver Hoxha -- are dangerous objects in this time (and nearly everyone they encounter is illiterate). The reactions of Luo and the narrator -- and then those they relate the stories they have read to -- perhaps explain why: Dai does an excellent job of conveying the rapture of losing oneself in the words and stories found in these books, so very different from the oppressive, dreary, and dangerous everyday lives of everyone here. They are all translated works: Balzac, Dumas, Romain Rolland, Tolstoy, Dickens, and more -- a treasure-trove of classical Western literature.
Four-Eyes, whose books they are, is unwilling to share his treasure, but after Luo and the narrator's appetite has been whetted by a sampling of Balzac they will do almost anything to get their hands on the suitcase containing these works. They are particularly eager also because not only are they invigorated by the marvels contained in the books, but they see what effect the words can have on others -- notably the little Chinese seamstress who lives fairly nearby.
The power of the books is great, the recounted stories intoxicating to those who the two share them with. And the books are of great value in this world, the only currency the two have to save the lives of one of the characters at one point. The books change several lives in the novel, showing that even in the darkest times imaginations (and ambitions) can not be entirely fettered.
Beside the books, Dai also offers a good small picture of China during the Cultural Revolution -- the small (and great) outrages, the petty humiliations, the people who managed to get by better than others within the system (notably Four-Eyes and his mother), the incredible poverty in the Chinese countryside. The book moves too quickly over much of this, offering a few episodes to focus on and skipping over long periods of (admittedly probably very dreary) time. Still, it offers a good glimpse of China during the Cultural Revolution, and of the power of literature (and the deep loathing for a system and people who keep literature out of the hands of readers).

Anchee Min's (b 1956) writing has been praised for its raw, sharp language and historical accuracy. Her bestselling memoir, RED AZALEA, the story of her childhood in communist China, has been compared to THE DIARY OF ANNE FRANK. Min credits the English language with giving her a means to express herself, arming her with the voice and vocabulary to write about growing up during China's Cultural Revolution. "There was no way for me to describe those experiences or talk about thoLike every child of her generation, Min was taught to write "Long Live Chairman Mao!" before she was taught to write her own name. She believed in Mao and Communism. At the age of 17, Min was sent to a labor camp near East China Sea, where she discovered the truth of Mao's calling. She endured mental and physical hardships, which included a severe spinal cord injury. She worked for three years before talent scouts spotted her toiling in a cotton field. Madame Mao, preparing to take over China, was looking for a leading actress for a propaganda film. Min was selected for having the ideal "proletarian" look. Mao died before the film was complete, and Madame Mao, blamed for the disaster of the revolution, was sentenced to death. Min was labeled a political outcast by association. She was disgraced, punished, and forced to perform menial tasks in order to reform herself. In 1984, with the help of a friend overseas, Min left China for America. She spoke no English when she arrived in Chicago, but within six months had taught herself the language in part by watching "Sesame Street" and "Mr. Roger's Neighborhood" on American television.

Since the completion of RED AZALEA, Min has written six subsequent works of historical fiction: KATHERINE, BECOMING MADAME MAO, WILD GINGER, EMPRESS ORCHID, THE LAST EMPRESS, PEARL OF CHINA. The books attempt to re-record histories that have been falsely written. "If my own history is recorded falsely, how about other people?" she asks. Both critics and writers have praised her work, calling it "historical fiction of the first order." Her most recent book, PEARL OF CHINA (April 2010/Bloomsbury), is a fictional account of the 40 years that writer Pearl S. Buck spent in China..

September 29, 2000 TBR: With so much having been written already about Madame Mao, what made you choose her as your subject for your novel, BECOMING MADAM MAO?
AM:

It was the process, the process of how she, a beautiful woman who once possessed tremendous innocence, turned into a monster. I hadn't seen that done before.

TBR: What was your research process like? How much of what you knew of her as a historical figure was correct and what new things did you learn about her that you found fascinating? AM:

The research process was long and hard. It took me five years just to get my notes straight. Most of the crime she was accused of was correct. What's fascinating to learn was that Mao was behind her in her major moves, i.e. the Cultural Revolution. I had the idea most people had at the beginning: that she was simply a power-craver, a White-bone-demon as she is universally known. I was surprised to discover a lot of human side to her. The Jiang Ching Madame Mao as a lover, a wife, and a mother.

TBR: Ultimately, what will her legacy be, as an icon and as a woman? AM:

To the people of China she would most likely remain her official title as the White-bone-demon for quite a time. To me she would be an icon of a very sad time and a woman who lost her soul to demons as she rebelled against the society, which treats women as grass to be walked on.

TBR: Is the title also a reference to your BECOMING MADAME MAO since you wrote the book in the first person and thus created a voice for Madame Mao --- did you channel her through your own sensibilities? AM:

Not really, although I did channel her through my own sensibilities. It was not natural for me to think of her in that way. It was a difficult writing process. On the one hand I had to do her justice, which meant that I shouldn't be judgmental; on the other, I had a hard time comprehending her in many cases. For example, I couldn't bring myself to justify the lives she had taken during the Cultural Revolution in order to revenge and protect her career. She was heartless and purely evil. I hated her.

TBR: How did your writing change after the enormous success of your memoir RED AZALEA? AM:

The main change was the self-confidence. I started to believe that I could write. So I pushed myself to be more original, creative, and to develop the courage to deal with failure when it happens.

TBR: What was the most difficult thing about writing RED AZALEA?

AM: To live the time over again. It was painful.

TBR: How was writing KATHERINE, your first novel, different from your experience writing BECOMING MADAME MAO?

AM: The scale was much larger both in background and characters. There were four major characters in KATHERINE while more than twenty in BECOMING MADAME MAO. Also, I had to follow the record of history tightly in BECOMING MADAME MAO. It was a totally different experience.

TBR: When did you decide to be a writer? As a former actress, what skills did you learn in that art form that affected your writing life?

AM: I didn't decide. The reason I wrote was to learn English so I could graduate from college and get a job to be a small firm secretary. I never dared to dream. I was a new immigrant and survival was the only thing on my mind at the time. Talking about being a former actress, I was never one to begin with. Madame Mao's people picked me from a cotton field for the way I looked --- a proletarian peasant, not that I had any acting skills. I love writing because I don't have to show my face. I had a chance to be exposed to a lot of classic monologues while studying acting. Maybe that affected my writing.

TBR: How do you see the Internet affecting the future of fiction? Do you read ebooks or books online?

AM: The Internet is affecting everything on the face of the earth. Future fiction has to be created unique enough in a non-replaceable form to survive and thrive. I haven't had the chance to explore ebooks or books online yet.

TBR: Would you ever consider writing a story or book that would only be available online?

AM: I need to give the idea some thought before I know what I am talking about on this issue.

TBR: Do you believe that the sharing of history like this can help to change the contemporary world? By learning from the past?

AM: Definitely.

TBR: What books and authors have influenced you the most throughout your life?

AM: I have to give you a list of Chinese names. Most of these authors are unknown to the western public, i.e. Tang Xian-zu of 1200. I read him when I was 14 in a dark storage where Red Guards placed their rooted goods.

TBR: What are you reading now?

AM: Historical documents. I am doing it for my next project. In fact, I just got back from China last week. I spent my summer digging out books in the basement of the Museum of History in Shanghai. Every time I got in, I felt like a cockroach being sprayed --- the book-storage is heavily sprayed with chemicals in order to prevent the bugs from eating the pages away. It is a place filled with treasure --- lots of out of print and lost books. Material that is crucial to my subject. I am reading everything that interests me around the late Qing Dynasty 1800-1911.

TBR: In one sentence, what is one piece of invaluable advice you have picked up over the years of writing?

AM: I ask myself, "Will you still write if this piece doesn't get published?" If the answer is yes, then I know that I meant to write it.


To learn more about the Cultural Revolution, go to web link where Professor Keefer uploaded original librettos of the operas that her Canadian father attended while doing business with the Chinese when trade was closed with the U.S.






Atwood claims her novels are speculative fiction, not sci fi, because she does meticulous research with her team on subjects like bioengineering, firewalls and hacking, food production, and global warming and then imagines or speculates on what kind of world to create for her characters. Do you agree that the world in MaddAddam trilogy is almost here now? If so, why or why not? In what way does Atwood's work differ from traditional science fiction?
Life of Pi by Yann Martel, winner of Booker prize.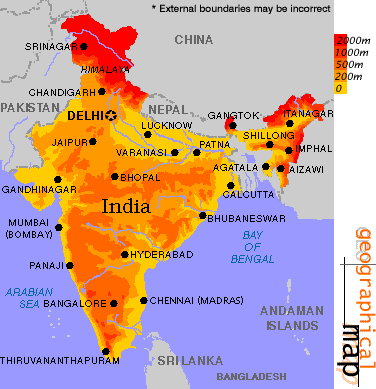 Do you agree with his observations on the difficulty of finding a good story? How does story differ from dramatic structure?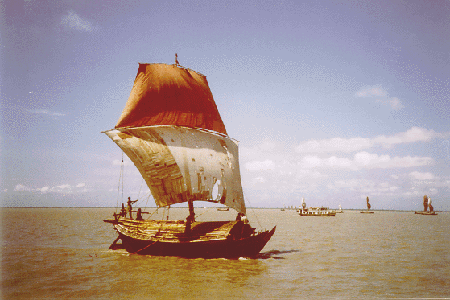 Second draft of webfolios due. Be prepared to read aloud. Group discussions on "How to find and develop good stories" and "The American Dream."
New York-- The Twenties versus the Nineties. Don DeLillo, Toni Morrison and F. Scott Fitzgerald. Even though they symbolize the American Dream, what are the prisons embedded in The Great Gatsby, Jazz and Cosmopolis?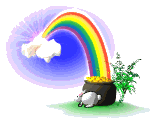 Is your American Dream just to be-- happy? Remember this when we get to Brave New World. In the twenties, the American Dream was Forbidden Fruit for many Americans. Langston Hughes captures this dilemma brilliantly in his poem, Harlem--
What happens to a dream deferred?
Does it dry up
Like a raisin in the sun?
Or does it fester like a sore -
And then run?
Does it stink like rotten meat?
Or crust and sugar over like a syrupy sweet?
Maybe it just sags like a heavy load.
Or does it explode?
The following is my favorite descriptive passage from The Great Gatsby because I love the way he personifies the lawn and uses kinesthetic imagery to capture the brazen energy and grandiosity of the nouveau riche and the role the women, particular Daisy, play in this splendid charade-- "Their house was even more elaborate than I expected, a cheerful red and white Georgian Colonial mansion overlooking the bay. The lawn started at the beach and ran toward the front door for a quarter of a mile, jumping over sun-dials and brick walls and burning gardens--finally when it reached the house drifting up the side in bright vines as though from the momentum of its run. The front was broken by a line of French windows, glowing now with reflected gold, and wide open to the warm windy afternoon, and Tom Buchanan in riding clothes was standing with his legs apart on the front porch.
He had changed since his New Haven years. Now he was a sturdy, straw-haired man of thirty with a rather hard mouth and a supercilious manner. Two shining, arrogant eyes had established dominance over his face and gave him the appearance of always leaning aggessively forward. Not even the effeminate swank of his riding clothes could hide the enormous power of that body--he seemed to fill those glistening boots until he strained the top lacing and you could see a great pack of muscle shifting when his shoulder moved under his thin coat. It was a body capable of enormous leverage--a cruel body....
We walked through a huge hallway into a bright rosy-colored space, fragilely bound into the house by French windows at either end. The windows were ajar and gleaming white against the fresh grass outside that seemed to grow a little way into the house. A breeze blew thorugh the room, blew curtains in at one end and out the other like pale flags, twisting them up toward the frosted wedding cake of the ceiling-- and then ripple over the wine-colored rug, making a shadow on it as wind does on the sea.
The only completely stationary object in the room was an enormous couch on which two young women were buoyed up as though upon an achored balloon. They were both in white and their dresses were rippling and fluttering as if they had just been blown back in after a short flight around the house. I must have stood for a few moments listening to the whip and snap of the curtains and the groan of a picture on the wall. Then there was a boom as Tom Buchanan shut the rear windows and the caught wind died out about the room and the curtains and the rugs and the two young women ballooned slowly to the floor." (11-12) Note the synesthesia--"groan of a picture," the use of dashes to make the description dynamic, and the way these short passages show how completely Tom dominates the scene, physically, sexually, materially--but maybe not spiritually.
Note how DeLillo deconstructs his journey through Manhattan. Is the author seeping in through Benito? Is this a naturalistic journey? DeLillo does not orchestrate his characters, although he is a fierce and fabulous social critic. Every word must succumb to his personal style--
DeLillo simply and vividly describes his raison d'etre-- "I am a sentence maker. Like a donut maker, only slower," or "Every sentence has a truth waiting at the end of it and the writer learns how to know it when he finally gets there. On one level this truth is the swing of the sentence, the beat and poise, but down deeper it's the integrity of the writer as he matches with the language. I've always seen myself in sentences. I begin to recognize myself, word by word, as I work through a sentence. The language of my books has shaped me as a man. There's a moral force in a sentence when it comes out right. It speaks the writer's will to live....The words typed on the page have a sculptural quality. They form odd correspondences. They match up not just through meaning but through sound and look. The rhythm of a sentence will accomodate a certain number of syllables. One syllable too many, I look for another word. There's always another word that means the same thing, and if it doesn't then I'll consider altering the meaing of a sentence to keep the rhythm, the syllable beat. I'm completely willing to let language press meaning upon me. Watching the way in which words match up, keeping the balance in a sentence--these are sensuous pleasures. I type rather than write longhand because I like the way words and letters look when they come off the hammers onto the page--finished, printed and beautifully formed."
Futuristic America-- Brave New World by Aldous Huxley. How do Huxley's predictions still apply to the world of clones and bioengineering? Have our values changed since the 1930s? Is happiness incompatible with art, science, monogamous love and family ties? What would happen if there were no death? If old age, suffering, weakness and disease were abolished, would that also mean the end of religion? If everyone were happy on earth, would we need God? What is your ideal designer baby? If you could stop aging at 50 and stay the same for the next fifty years, would you do it? What would happen if everyone did? What do you think of nursing homes and early retirement? Should people just 'hang out' for thirty years, living off the state?
At one point in most writers' careers, they tackle the unknown, ineffable and potentially blasphemous task of imagining god and personifying prophets. Like Nikos Kazantzakis, they can be a believing Christian who creates a more sensuous, tormented version of Christ tortured by temptation as he struggles with the demands of divinity. Or they can be like Aldous Huxley as he creates an alternative religion based on a distortion of science, bioengineering, and technology where people worship Our Ford instead of Our Lord. Where is god in books like The Bluest Eye, Lolita, The Sand Child, or The Patience Stone? In Saadawi's books, God often dies (or at least the personification of him or his embodiment in corrupt leaders), or resigns as in her censored play. But in God Resigns at the Summit Meeting, Eve, Bint Allah, and Isis offer humanity alternatives as female deities. Naguib Mahfouz and Salman Rushdie almost lost their lives for personifying Mohammad in Children of Gebelaawi (of the Alley) and Satanic Verses because they made him flawed--a womanizer and a hashish smoker. Where is god in books like The German Mujahid, The Kindly Ones, Night, and If This is a Man? God lets these stories be told but he also didn't stop the holocaust. In Gao Xi Jiang's Soul Mountain, God is a frog with one eye open and one blinking. Savoring the moment of falling snow is as close as we get to paradise.
For a scientific perspective on imagining god, I recommend Alan Lightman's new book Mr. G. Like Einstein's Dreams, this short novel is based on a lifetime of study as a prominent theoretical physicist and in its pithy prose poetry invites us to imagine the creation of our world, our galaxy, and an infinite number of galaxies. I met Lightman at an MIT conference in 2006 where I was invited to give a paper on the personification of particle physics in my narrators in my trilogy of novels published in 2006, now censored by the Dean. MIT was one of the few places that actually understood what I did in my novels, (London, Paris, and Tel Aviv were the others) in part because of the work Lightman has done for years as Humanities and Physics Professor and author of extraordinary compressed, brilliant prose poetry. I personally prefer longer, linguistically complex works, but Lightman is one of the few minimalist writers I adore probably because his intellect is so maximal. Even if you have no time at all because you are so busy with work and school, spend five minutes every night reading a chapter of this book and reflecting on it as you go to sleep. You will get a deeper understanding of science and religion as well as ideas to stimulate your own imagination and sense of wonder. Unlike Joyce and Rushdie, Lightman's writing is simple and clear, but it reflects the same depth of research, understanding, and knowledge, albeit in a different area. Lightman is one of the great writers of our century.
Links--1) Jihad vs McWorld-- Whose Paradise is Lost?
a)Jihad vs McWorld-- Only One Will Stand by Dylan Tucker
b) Integrating Current Events with Twentieth Century Literature and Rhetoric-- Keefer's Course Syllabus Fall 2001
i. Afghan Woman's Imaginary Journal by Jane Schreck
ii. An Imaginary Journal of Einstein's Dreams through 9/11 and Twentieth Century Literature by John Marrapodi
iii. Literary Journey of Sherida Davis-Bryan as Madame Mao
b) Osama Comes to New Paltz. Cameraman-- Kleber Delgado, Post-Production-- Douglas Short, Digitalization-- Linda Smith, NYU Streaming Video-- Rich Malenitza-- Fast Connection or 56k
Osama-- Micheil Yohannes, Suicide Bomber-- Yiannis Petrohilos, Tony Blair the Breaker-- Sean Pulliam, Komain Kool J the Afghan dancer, Head of MTV--Sean Hackett, Maureen Dowd with a gas mask-- Marilynne Troiano, The Colin Powell-- Michael Sweatt, The Singer-- Aria McKeon, George Carlin--Matthew Saikaly, Guiliani-- Dan Dugal, The Little Girl-- Erin Brady, The Shrink-- Jennifer Sheeley check out pictures of class!
c) Mock Criminal Trials of John Walker Lindh and Zacarias Moussaoui--
i. How Can You--Defend John Walker Lindh? by Frank Mosono
ii.Mock Attorney for Moussaoui by Michael Boyd
iii. Walker's Road to Jihad via McWorld by Christopher Tripoli
2) Leaders, Loners, True Believers, Corporate Clones
a)Americans-- The Truest Believers by Ioannis Petrohilos
b) Non-Believers-- Adopting the Buddhist Way by Thomas Maunz
c) Literature and Terrorism Webfolios
a)Mohammad Atta by Jacqueline Cervantes
b)Black Water Suczek
c)Elie Wiesel by Nicole Hughes
d)Ruth Snapper the Whirling Dervish
e)The Shaman of Soul Mountain by Leslie Marini
f)The Two-Sided Poet, Dr. Phil and Herself by Joan Lavanant
g)Elie Wiesel Wanders through Twentieth Century Literature by Carrie Caro
h) Marquez and Colombian Terrorism by Ziel
i) A Dead Soldier Talks to God by Stacy Larue
j) Sex, Lies and Terrorism by Yessica Gonzalez
k) Global Literature through the Eyes of an American Democratic Islamic Lawyer by Danelle Pitts
l) Weaving Einstein through Literature and Terror by Mildred Castagna
m)Eric On... by Jill Balme
n) Margaret Puleo Races through Modern Global Literature as Nefertiti
o) Lee Wilson's COPENHAGEN
4) Fighting Terrorism with Education Around the World
a) Violence Like a Volcano in Dominica by Marjorie George
b) America and Islam-- A Loving Relationship by Julia Evergreen Keefer
CYBERPERFORMANCE WEBFOLIOS
Hope DeVenuto, the Poet of Light
Sylvia Felendler, the Russian Shrink
Mary Kursar, the Prosecuting Attorney
Zachary Papazahariou, the Defending Attorney
Gratia, the Neo-Deconstructionist
Wagner Jane. (performed by Lili Tomlin) "The Search for Signs of Intelligent Life in the Universe."
Cyberperformance II: Self versus State on 19 December 1998 in Rm. 109.
Program:
PART I: Characters (including audience) mix, mingle, drink (whatever), eat international food, read poetry, describe research projects (on creativity, Indian marriage rituals, the deleterious effects of internet addiction on marriage, Dante, Socrates, aging in the millenium, dying in Catholic hospitals,the misogyny of gangsta rap music, investing in Manhattan real estate, and therapeutic approaches to respiratory therapy) while giving advice about humanity's dilemmas in the millenium, mceed by Einstein. The conflict begins between self and state. This section ends with a cacophony of foreign tongues, merging into a dissonant national anthem.

PART II:The Twentieth Century Trip: A virtual trip through some of the Twentieth Century literature:
What is Literature? by the God of the Internet, Mr. Lies and Virginia Woolf
A Room of One's Own by Virginia Woolf, Picasso, and Einstein
God Dies by the Nile (Egypt) by the God who died, Einstein and Virginia Woolf
Ulysses and the stream of consciousness by Marquez/Escobar, the God that Died by the Nile, and Einstein
Red Azalea (Communist China) by Marquez/Escobar, Mr. Lies and Roy Cohn
The God of Small Things (India) by the God herself, Marquez/Escobar, and Virginia Woolf
Yoga, meditation and the afterlife by Tagore and Red Azalea/Sartre
The New York Medley:Jazz, Rains of New York, Mao II by entire cast, climaxing in New York cacophony with audience

PART III: Expanding and Condensing in Time and Space, inspired by Einstein's Dreams.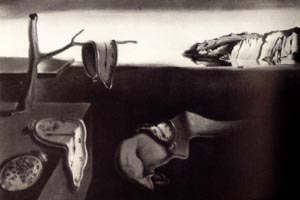 with Einstein, God of the Internet, Roy Cohn, Virginia Woolf, Tagore, the God that Died by the Nile, the God of Small Things, Satan, Marquez/Escobar, Einstein and then the God of the Internet extinguishing all electricity.
Cast of Characters
Angel in America: Holly Hochstadt
Roy Cohn from Angels in America: Julian Moya
The French Businessman: Claude Guihounov
Our Ford: Andrew Baksh

Gangsta Rapper a la Sartre: Michelle Eskengren
The God of Big Things (the Internet)that will NEVER DIE:Gabriel Ioan
The God that Died by the Nile:Frank Valente
The God of Small Things:Lisa Brown
The God of Untimely Deaths: Antoine Williams
Bill Gray, the depressed, dying, decadent writer from Mao II: Jim Bernard
An old woman looking for a place to die: Julie Cooke
Mr. Lies from Angels in America:Lawrence Montle
Gabriel Garcia Marquez/Pablo Escobar: Juliet Paez
Prisoner from Rikers Island:Pier Le Gendre
Red Azalea reincarnated as Jean-Paul Sartre:Evergreen Keefer
The Savage from Brave New World: Mary Kursar
The Schizophrenic Investment Analyst searching for the Perfect Home: Barbara Weaver
Sisyphus: Michael Harkins
Socrates/Plato:Androniki Servos
Rabindranath Tagore:Sujit Bhattacharjee
A terminally ill patient trying to die in a Catholic hospital: Michele Watson
Virginia Woolf:Kristen Bernard
This explosive course is an intensive reading, writing, thinking experience designed to analyse the work and explore the themes of major writers of the twentieth century, thereby improving our own abilities to read closely and thoroughly, write and think. Course objectives are to expand our knowledge and appreciation of the style and structure of literary works, and to examine their didactic, aesthetic and entertainment values in terms of the cultural relativity of world literature.
Classes are a combination of Meatspace as we bring selected reading to life through oral interpretation and performance; Deepspace as we do in-class writing on close textual analysis, subjective interactions and the relation of our unconscious, dreams, emotions etc. to the reading; and Cyberspace, investigating themes and multidisciplinary issues related to our weekly expository papers and the final research project. In addition we will design literary web sites on our chosen topics.
THEMES:
Angst and Alienation: Selections from What is Literature and "No Exit" by Jean-Paul Sartre and
Playing in the Dark by Toni Morrison. "The Myth of Sisyphus" by Camus.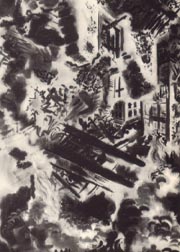 Alienated Hells: Shoot the Kids... by Kenzaburo Oe, and News of a Kidnapping
by Gabriel Garcia Marquez.
Alienated Gender: God Dies by the Nile , The God of Small Things, and Things Fall

Apart .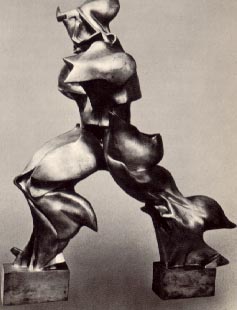 Gender and the Unconscious: A Room of One's Own by Virginia Woolf, "Lethal" by Joyce Carol Oates, Molly Bloom's soliloquy from Ulysses , and Red Azalea by Anchee Min.
Heaven: Utopias and Dystopias: Brave New World by Aldous Huxley. and Mao II by Don DeLillo. "Angels in America" by Tony Kushner.
"The Red Detachment of Women" and other operas from the Peking Revolutionary Opera.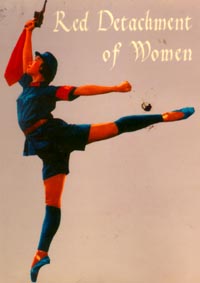 Einstein's Dreams. by Alan Lightman.
LETHAL by Joyce Carol Oates
I want to touch you a little. That delicate little blue vein at your temple, the soft down of your neck. I just want to caress you a little.I just want to kiss you a little--your lips, your throat, your breasts. I just want to embrace you a little. I just want to comfort you a little. I just want to hold you tight!--like this. I just want to measure you skeleton with my arms. These are strong, healthy arms, aren't they. I just want to poke my tongue in your ear. Don't giggle! Don't squirm! This is serious! This is the real thing! I just want to suck a little. I just want to press into you a little. I just want to penetrate you a little. I just want to ejaculate into you a little. It won't hurt if you don't scream but you'll be hurt if you keep straining away like that, if you exaggerate. Thank you, I just want to squeeze you a little. I just want a taste of it. Your saliva, your blood. Just a taste. A little. You've got plenty to spare. You're being selfish. You're being ridiculous. You're being cruel. You're being unfair. You're hysterical. You're hyperventilating. You're provoking me. You're laughing at me. You want to humiliate me. You want to make a fool of me. You want to gut me like a chicken. You want to castrate me. You want to make me fight for my life, is that it? You want to make ME fight for my life, is that it?
"Angels in America" (Kushner.)What is Literature and "No Exit"(Sartre). Playing in the Dark (Morrison). News of a Kidnapping (Marquez). God Dies by the Nile(El Saadawi). The God of Small Things (Roy)Things Fall Apart (Achebe). Red Azalea (Min). A Room of One's Own( Woolf). Mao II (DeLillo). Brave New World (Huxley). Einstein's Dreams. (Lightman).
"We do not rank our favorite books in linear fashion, we hold them like planets around us, where they spin in and out of view." Alain de Boton
Optional Reading List: (Consult the following for special projects)
Abe, Kobo. Fiction.
Achebe, Chinua. Arrow of God. Anthills of the Savannah. Things Fall Apart.
Albee, Edward. Plays.
Allen, Woody. Collected Screenplays. Memoirs, essays, stories.
Alvarez, Julia. Stories and novels.
Atwood, Margaret. The Handmaid's Tale. The Robber Bride. Lady Oracle. Alias Grace.
Beckett, Samuel. "Waiting for Godot."
Jorge Luis Borges. Ficciones.
Braverman, Kate. Lithium for Medea.. Collected stories.
Bulgakov, Mikhail. The Master and Margarita.
Camus, Albert. The Stranger. The Plague. Essays.
Carver, Raymond. Short story collections.
cummings, e.e. collected poems.
DeLillo, Don. Underworld. White Noise. Libra. Mao II.
Duras, Marguerite. Moderato Cantabile. The Lover.
Eliot, T.S. Poems and Plays.
Ellison, Ralph. The Invisible Man.
Fitzgerald, F. Scott. The Great Gatsby.
Genet, Jean. Plays. The Thief's Journal. Funeral Rites.
Gibson, William. Neuromancer.
Gordimer, Nadine. Fiction.
Faulkner, William. The Sound and the Fury.
Fitzgerald, F. Scott. The Beautiful and the Damned. The Great Gatsby.
Frost, Robert. Collected Poetry
Hemingway, Ernest. Farewell to Arms. The Old Man and the Sea. To Have or Have Not. The Sun Also Rises.
Hesse, Hermann. Siddhartha, Narcissus and Goldmund, Steppenwolf, Magister Ludi, etc.
Huxley, Aldous. Point Counter Point. Brave New World. Island. After Many a Summer Dies the Swan.
Ionesco, Eugene. Exit the King , The Lesson, The Bald Soprano, and other plays.
Jalloun, Ben. The Sand Child.
Joyce, James. Ulysses. Portrait of an Artist as a Young Man.
Jung, Carl. Psychology books.
Kafka, Franz. The Metamorphosis. The Penal Colony.
Kundera, Milan. Immortality. The Unbearable Lightness of Being.
Kushner, Tony. "Angels in America."
Lawrence, D.H. Lady Chatterly's Lover. Women in Love.
Mamet, David. Screenplays and Plays. "Wag the Dog." "The Spanish Prisoner.""The Verdict."
Mann, Thomas. The Magic Mountain. Death in Venice.
Marquez, Gabriel Garcia. One Hundred Years of Solitude. Love in the Time of Cholera. News of a Kidnapping.
Min, Anchee. Red Azalea.
Morrison, Toni. The Bluest Eye. Jazz. Paradise. Beloved. Sula.
Nabokov, Vladimir. Lolita.
O'Neill, Eugene. Collected Plays.
Oates, Joyce Carol. Where is Here? Black Water. American Appetites. My Heart Laid Bare, etc.
Paz, Octavio. Fiction and poetry.
Proust, Marcel. Remembrance of Things Past .
Pynchon, Thomas. Gravity's Rainbow. Mason and Dixon.
Roy, Arundhati. The God of Small Things.
Sartre, Jean-Paul. Existentialism. The Wall. Being and Nothingness. No Exit.
Shaw, George Bernard. Complete Plays.
Steinbeck, John. Of Mice and Men. Grapes of Wrath.
Suskind, Patrick. Perfume.
Updike, John. In the Beauty of the Lilies. Toward the End of Time.
Vonnegut, Kurt. Timequake.
Williams, Tennessee. Collected Plays.
Woolf, Virginia. To the Lighthouse. Mrs. Dalloway. Orlando. A Room of One's Own. Critical essays.
Match the following sentences to authors on the reading list:
The future belongs to crowds.
When the old God goes, they pray to flies and bottletops.
Hell is other people.
Writing and reading...require being alert and ready for unaccountable beauty, for the intricateness or simple elegance of the writer's imagination, for the world that imagination evokes. Both require being mindful of the places where imagination sabotages itself, locks its own gates, pollutes its vision. Writing and reading mean being aware of the writer's notions of risk and safety, the serene achievement of, or sweaty fight for, meaning and response-ability.
Whatever may be their use in civilised societies, mirrors are essential to all violent and heroic action.
Poets are men who refuse to utilize language.
Some say it is best not to go near the center of time. Life is a vessel of sadness, but it is noble to live life, and without time there is no life. Others disagree. They would rather have an eternity of contentment, even if that eternity were fixed and frozen, like a butterfly mounted in a case.
"Success prompts to exertion; and habit facilitates success." That is a man's sentence;...it was a sentence that was unsuited for a woman's use....Moreover a book is not made of sentences laid end to end, but of sentences built, if an image helps, into arcades or domes. And this shape too has been made by men out of their own needs for their own uses. There is no reason to think that the form of the epic or the poetic play suits a woman any more than the sentence suits her. The novel alone was young enough to be soft in her hands-- another reason, perhaps, why she wrote novels.
The "engaged" writer knows that words are actions.
Writers are among the most sensitive, the most intellectually anarchic, most representative, most probing of artists. The ability of writers to imagine what is not the self, to familiarize the strange and mystify the familiar, is the test of their power. The languages they use and the social and historical context in which these languages signify are indirect and direct revelations of that power and its limitations.
Why write? Each one has his reasons: for one, art is a flight; for another, a means of conquering.
One of the chief motives of artistic creation is certainly the need of feeling that we are essential in relation to the world.
All our literature and art are for the masses of the people, and in the first place for the workers, peasants and soldiers; they are created for the workers, peasants and soldiers and are for their use.
...a great mind is androgynous. It is when this fusion takes place that the mind is fully fertilised and uses all its faculties.
Like a domestic animal, time doesn't move without human beings' strict supervision.
When the words form under his pen, the author doubtless sees them, but he does not see them as the reader does, since he knows them before writing them down. The function of his gaze is not to reveal, by stroking them, the sleeping words which are waiting to be read, but to control the sketching of the signs.
What does death matter? Communism is the truth. Because they appear almost always in conjunction with representations of black or Africanist people who are dead, impotent, or under complete control, these images of blinding whiteness seem to function as both antidote for and meditation on the shadow that is companion to this whiteness-- a dark and abiding presence that moves the hearts and texts of American literature with fear and longing.
Imagine a world in which there is no time. Only images.
Race has become metaphorical-- a way of referring to and disguising forces, events, classes, and expressions of social decay and economic division far more threatening to the body politic than biological "race" ever was.
It is fatal to be a man or woman pure and simple; one must be woman-manly or man-womanly. It is fatal for a woman to lay the least stress on any grievance; to plead even with justice any cause; in any way to speak consciously as a woman. And fatal is no figure of speech for anything written with that conscious bias is doomed to death. It ceases to be fertilised. ...Some collaboration has to take place in the mind between the woman and the man before the act of creation can be accomplished.
Reading seems, in fact, to be the synthesis of perception and creation.
In this world, there are two times. There is mechanical time and there is body time. The first is as rigid and metallic as a massive pendulum of iron that swings back and forth, back and forth, back and forth. The second squirms and wriggles like a bluefish at bay. The first is unyielding, predetermined. The second makes up its mind as it goes along.... Where the two times meet, desperation. Where the two times go their separate ways, contentment. ... Each time is true but the truths are not the same.
There is no romance free of what Herman Melville called "the power of blackness," especially not in a country in which there was a resident population, already black, upon which the imagination could play; through which historical, moral, metaphysical, and social fears, problems, and dichotomies could be articulated. The slave population, it could be and was assumed, offered itself up as surrogate selves for meditation on problems of human freedom, its lure and its elusiveness. This black population was available for meditations on terror-- the terror of European outcasts, their dread of failure, powerlessness, Nature without limits, natal loneliness, internal aggression, evil, sin, greed.
In order to know himself, each person carries his own Book of Life, which is filled with the history of his life. ...With time, each person's Book of Life thickens until it cannot be read in its entirety....Some have stopped reading altogether. ... Such people walk with the limber stride of their youth. Such people have learned how to live in a world without memory.
I fear for you young people because you do not understand how strong is the bond of kinship. You do not know what it is to speak with one voice. And what is the result? An abominable religion has settled among you. A man can now leave his father and his brotheres. He can curse the gods of his fatheres and his ancestors, like a hunter's dog that suddenly goes mad and turns on his master.
---