Literary New York: A Winter or Spring Intensive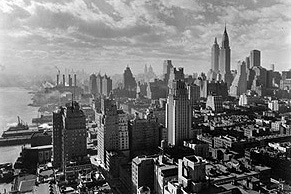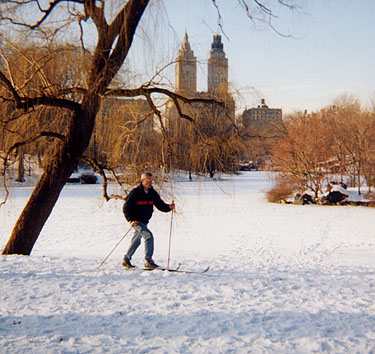 by Professor Julia Evergreen Keefer, Ph.D., M.A., M.A., CSCS, AEA, AFAA, LMT 2010
Professor Keefer has taught at NYU for the past 19 years, has a Ph.D from NYU Tisch, a Masters in French literature from the Sorbonne, another Masters in Oral Interpretation of Literature from Emerson College, has lived in Manhattan for over thirty years, and knows the city like the sole of her foot. She has published short fiction as well as long trilogies with Doubleday and iUniverse, and is currently working on a Rock Trilogy, which takes place in New Paltz and Manhattan, beginning with Huguenot St. She is also a dance, martial arts, and fitness instructor at Reebok, Coles, and the Palladium, a licensed massage therapist for sore feet, and a strength and conditioning coach, so she can help you get into literary and physical shape.
Let your feet do the traveling through the great works of New York literature!
Pre-requisites: Since projects can be multidisciplinary, and we are all experiencing the city and the literature together, students from all majors are encouraged to take this class as everyone has something to offer.
Course Objectives:
To introduce students to a rich selection of New York literature
To experience the cultural and physical environment from which these printed words sprung
To develop and improve skills in close textual analysis
To make a creative, personal connection to the literature by writing about your own urban journey
To create your own Literary New York Webfolio
To improve cardiovascular fitness, perhaps lose weight if that is a goal, as you walk around the city
To get a deeper understanding of one of the world's great cities through a historical approach, made concrete, pardon the pun, through a kinesthetic approach to literature
Course Requirements:
Come to class with a course preparation essay, based on the Web site.
Attend all sessions, rain, snow, or shine.
Submit a preliminary close textual analysis of each cluster by the end of the week.
Show two drafts of your journey essay.
Submit a final project at the end of the third week, combining the close textual analyses with your longer essay tying the books together with your journey.
Reading List in Geographical Clusters: Students are introduced to a wide range of literature, but only have to focus on one book in each cluster for close textual analysis, and inclusion in their Literary New York Webfolio.
We will visit a number of literary hangouts such as the Lion's Head, White Horse, Minetta Lane, La Mamma's, Harlem hot spots of literary fame, the clock under the Biltmore, Chelsea Hotel. Where did Hemingway and fitz hang out? Or Dorothy Parker? Or Edna St. Vincent? It is never too cold to take to hike around Whitman's wharfs, or x-country ski across Central Park. Go to the 92nd St Y, Book Court in Brooklyn, McNally Jackson, Housing Works, a Bellevue Literary Review reading in the rotunda of Bellevue Hospital, etc.:).

Reference
Manahatta by Eric W. Sanderson
Writing New York by Phillip Lopate
The Big Empty by Norman Mailer
Cambridge Companion to the Literature of New York edited by Cyrus Patell and Bryan Waterman (this has no original readings, just secondary material about socio-political movements through the history of New York, but could be good for a project)
New York poetry anthologies for inspiration and special projects
Harlem: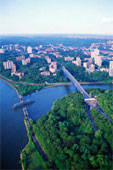 Reference: The Portable Harlem Renaissance Reader by D. L. Lewis (Viking Penguin)
Another Country and Go Tell it on the Mountain by James Baldwin
Jazz by Toni Morrison
Selected Poetry by Langston Hughes
Walk through Soul of Harlem,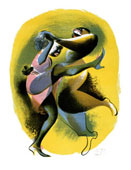 see Apollo Theatre,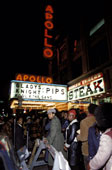 visit local churches, possibly take a trip to George Washington bridge where the suicide occurs at the end of Another Country.

Wall Street,

Ground Zero, Statue of Liberty

Bonfire of the Vanities by Tom Wolfe
Part II of Keefer's Trilogy, Un-Clashing Civilizations
Extremely Loud and Incredibly Close by Jonathan Safran-Foer
Man Falling by Don De Lillo
Let The Great World Spin by Colum McCann
Netherland by Joseph O'Neill
Terrorist by John Updike


Reference: Waterfront: A Journey around Manhattan by Phillip Lopate
Examine downtown before and after 9. Go to the museum. Take a ferry to the Statue of Liberty, or have tea at the end of the island, watching the sunset.
Tony New York:


Reference: Literary Lights by William Corbett
Age of Innocence by Edith Wharton
The Great Gatsby by F. Scott Fitzerald
Breakfast at Tiffany's by Truman Capote
Cosmopolis by Don DeLillo
Multicultural New York:
Raw Silk and Fault Lines by Meena Alexander
Fury by Salman Rushdie
While drinks at the Plaza may be too expensive, we can walk through the lounge, up through Central Park, visit the Met and the Whitney, and see homes on Park and Fifth Avenue. Since this location will be visited on Friday afternoons, we can stay later and visit museums Friday evening when they are free.
Broadway: Reference: New York, New York: The City in Art and Literature by William Lach
Writing in Restaurants and Oleanna by David Mamet


Long Day's Journey into Night by Eugene O'Neill
Angels in America by Tony Kushner
Afternoon tea at the Starbucks on Broadway where O' Neill was born Evenings are free so students can see at least one Broadway show during their stay. All these experiences should be included in your Webfolio.
The Village:

Reference: Greenwich Village Reader
Washington Square by Henry James
The Harp-Weaver and other Poems by Edna St. Vincent Milay
Collected Stories of Willa Cather
Letters of Allen Ginsberg
Conference at Kimmel Student Center where Cather used to be. Compare east and west village. In the evenings, feel free to frequent the local clubs, bars, and hangouts till all hours of the morning! If available, we will attend a poetry slam together!
Brooklyn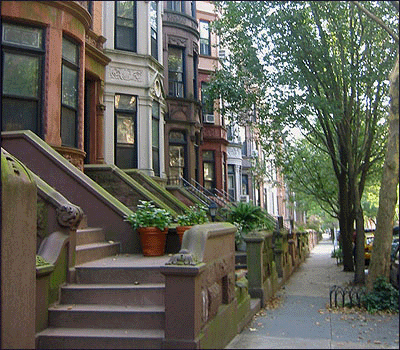 The New York Trilogy and Invisible by Paul Auster
Visit from the Goon Squad and Look at Me by Jennifer Egan
The History of Love and Great House by Nicole Krauss
Unaccustomed Earth by Jhumpa Lahiri
Motherless Brooklyn, The Fortress of Solitude, and Chronic City by Jonathan Lethem
Inherent Vice by Thomas Pynchon
Tree of Codes by Jonathan Safran-Foer
Blue Angel by Francine Prose
Wake Up Sir by Jonathan Ames
The Assistant by Bernard Malamud
Reruns by Jonathan Baumbach
Absurdistan by Gary Steyngart
The Colossus of New York by Colson Whitehead
Last Exit to Brooklyn by Hubert Selby
Activity Schedule: Preparation: Students are encouraged to contact the professor, study the Web site and start reading the books before the semester begins. These activities are subject to change, depending on availability, weather, and other variables. Tentative schedule is to meet from 2pm to 5pm, indoors and outdoors, with afternoon tea at various locations. Discussions and lectures will occur while walking and sightseeing, conferences and oral interpretation of the literature will take place during afternoon tea. You must bring the required books to each location. The rest of the credit hours would be made up online, before and after the two weeks.
Brook
Week One
Monday: The Village
Tuesday: Downtown Manhattan (Ground Zero, Wall Street, Statue of Liberty)
Wednesday: Broadway (possibly Lincoln Center)
Thursday: Harlem
Friday: Central Park, Fifth/Madison/Park Avenues
Week Two
Monday: 92nd ST Y
Tuesday: Brooklyn Book Court
Wednesday: Back to the Village and/or Brooklyn
Thursday: Bellevue Hospital Health and Humanities (Bellevue Literary Press and Review)
Friday: Central Park and Fifth Avenue Revisited
Week Three or Online is devoted to the writing, editing, and publishing of each student's Literary Webfolio, which combines close textual analyses of their chosen books with a description of their personal journey through New York and how reading these books has changed their lives in some way. Communication is online (via a simple listserv) with individual conferences in an office or lab to submit the final project. It is also possible to space out the online portion until spring break.