PARIS: THE CALL TO ACADEMIC ADVENTURE
Professor Evergreen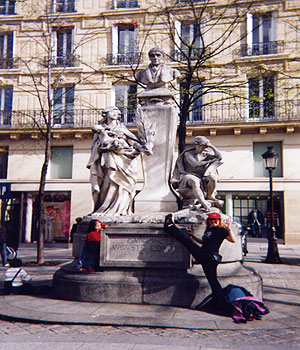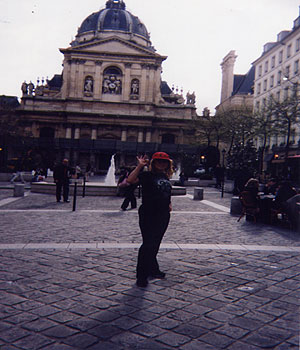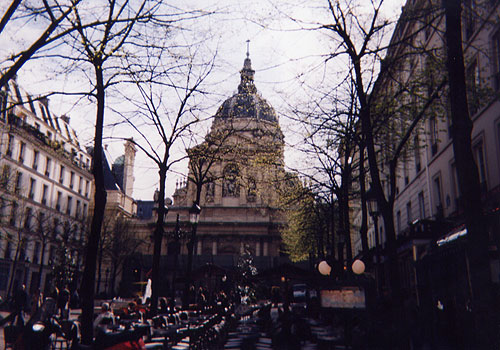 went to Paris at the age of nineteen to do a Master's in French Literature at the Sorbonne: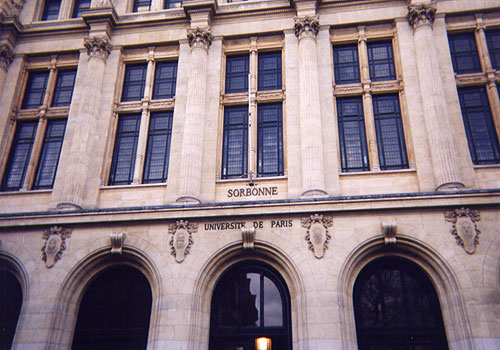 Evergreen wrote her thesis on "La Chute de La Tradition Theatrale," analyzing the plays of Ionesco, Beckett, Genet and the philosophy of Sartre, Heidegger and Nietzsche.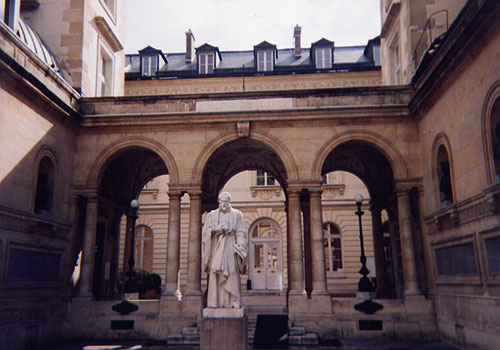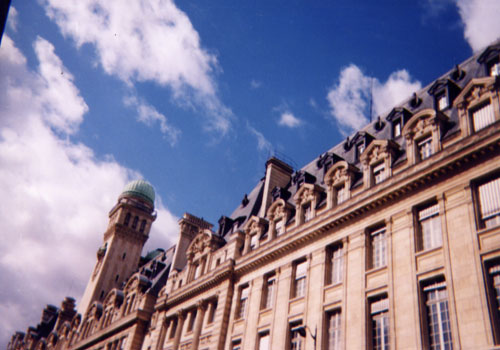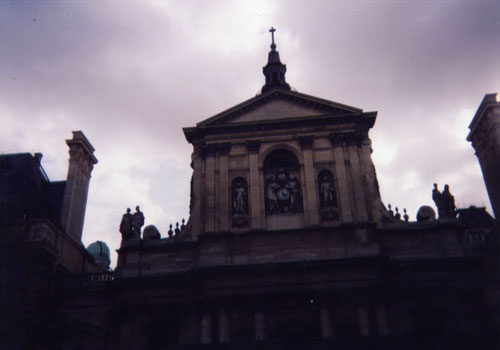 She defended her thesis while walking through the Jardin de Luxembourg with her professor.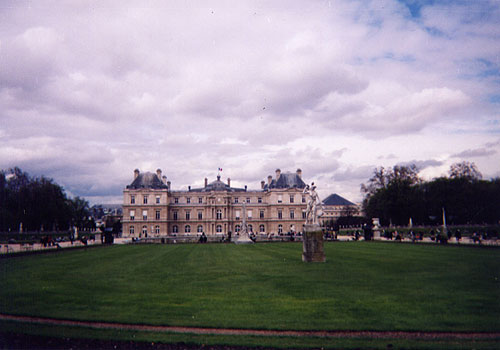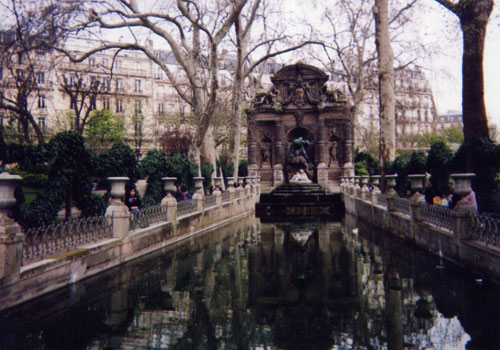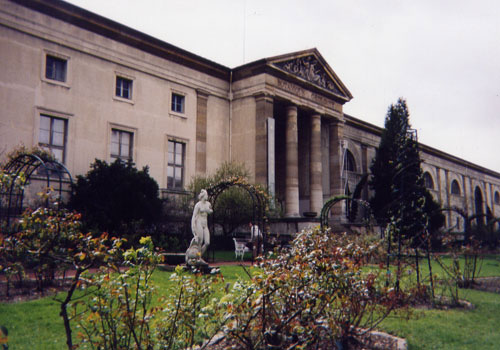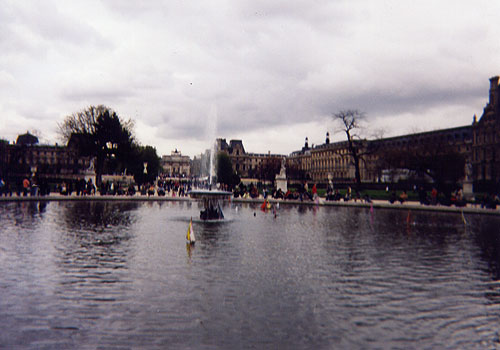 In Paris the tops of the trees are cropped so they never grow higher than the buildings,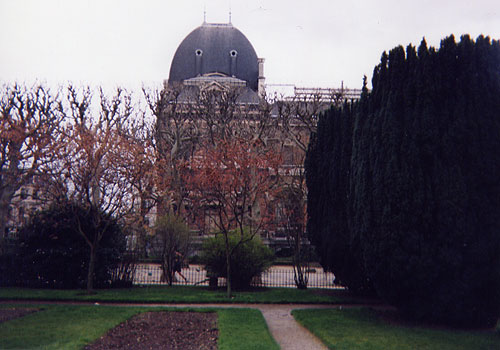 and the gardens are designed geometrically so they never look too wild, which is why Professor Evergreen would have trouble living in Paris now.
On this recent trip she walked through the Jardin des Plantes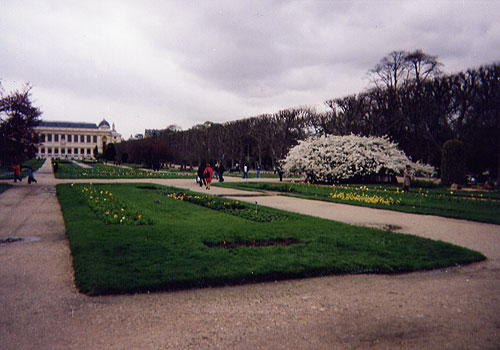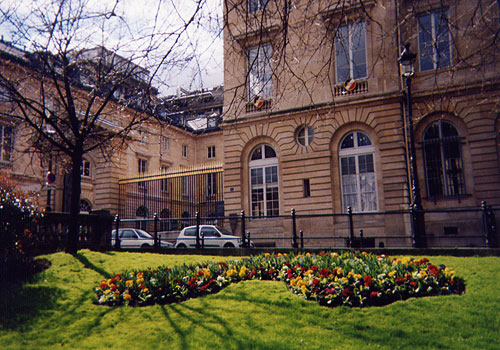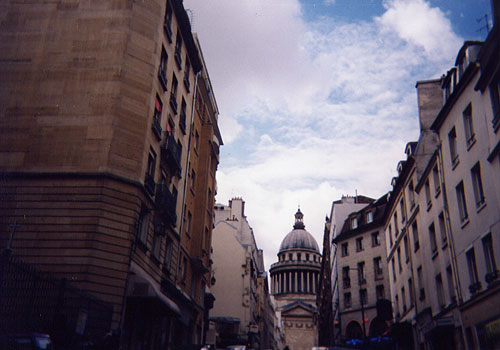 through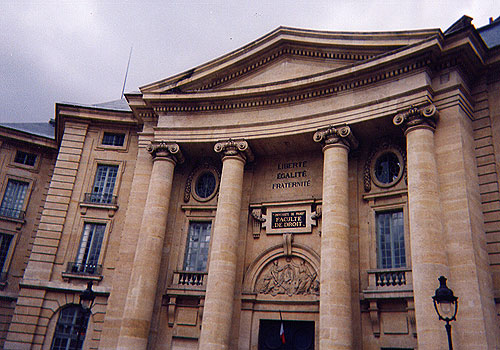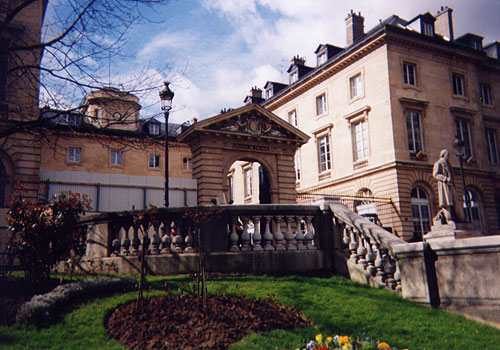 the Quartier Latin to the Seine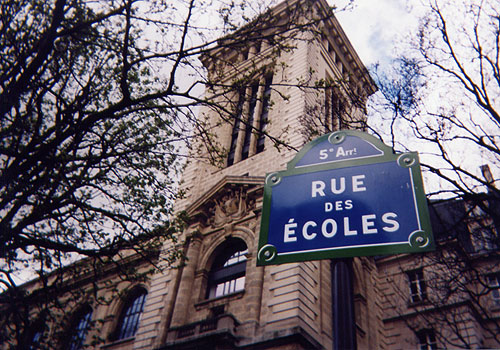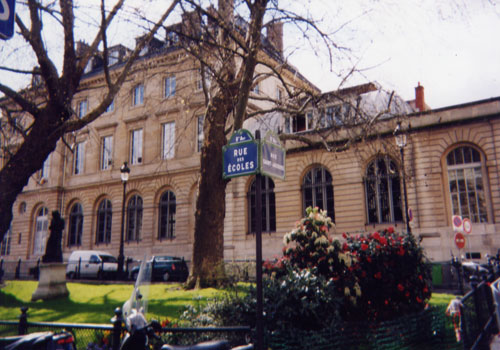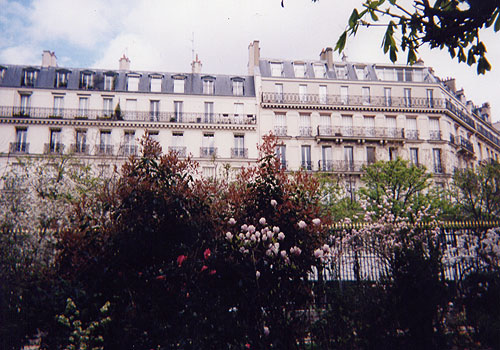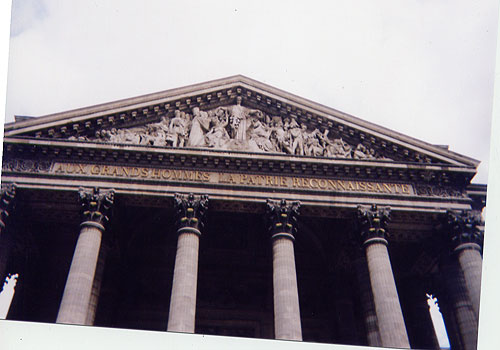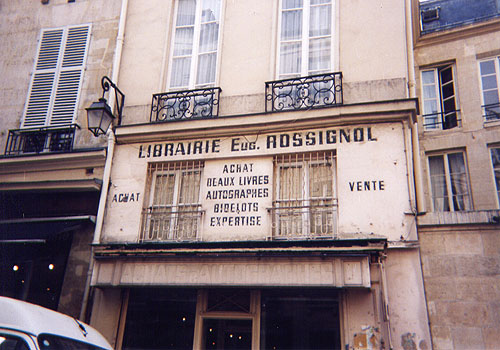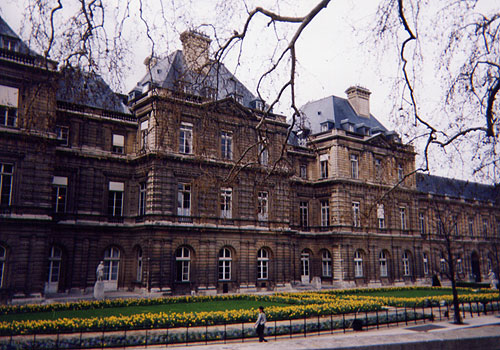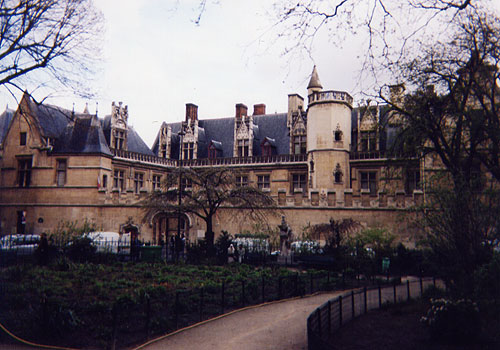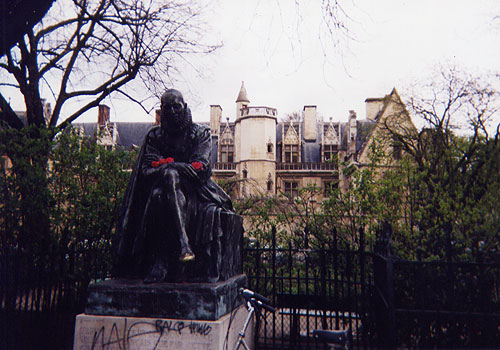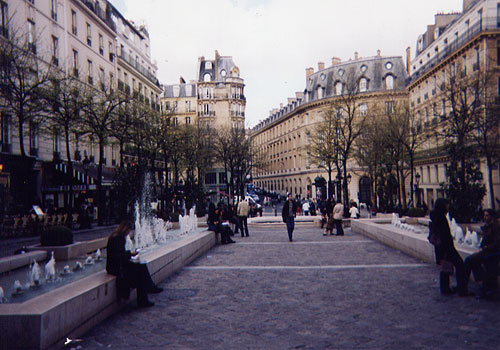 and she prayed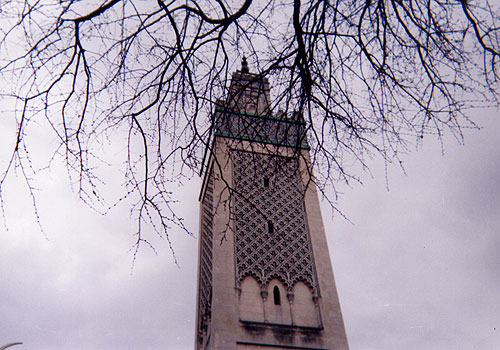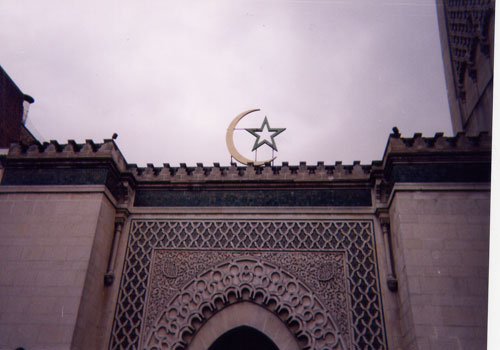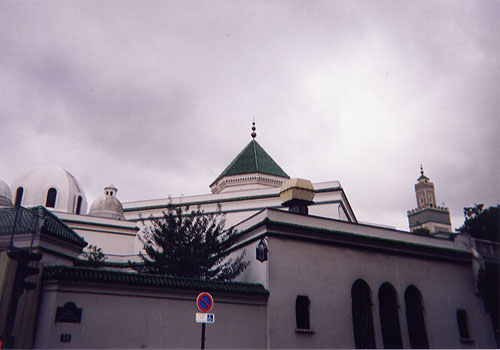 at the Grande Mosquee of Paris and visited the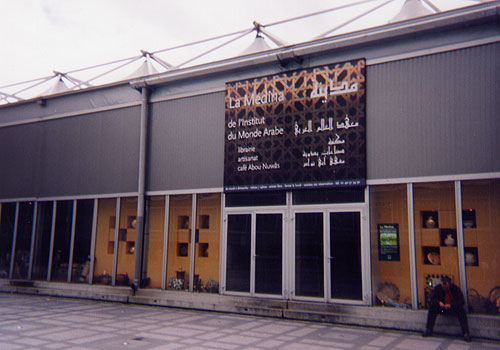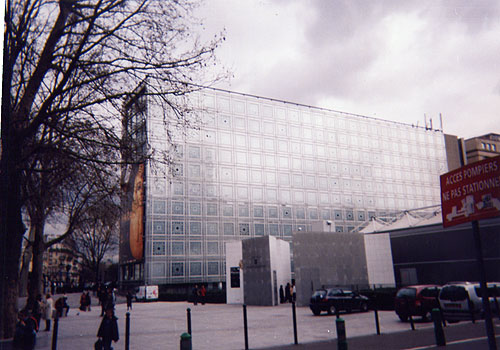 Institut du Monde Arabe, where she saw beautiful views of Paris from the rooftop terrace: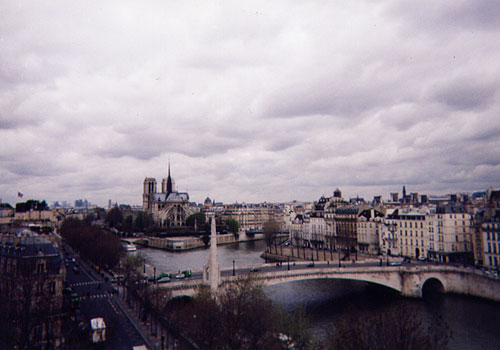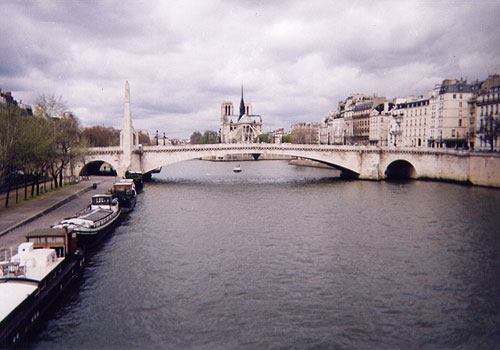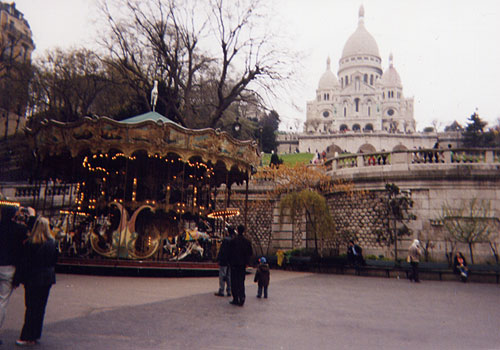 While studying at the Sorbonne, Professor Evergreen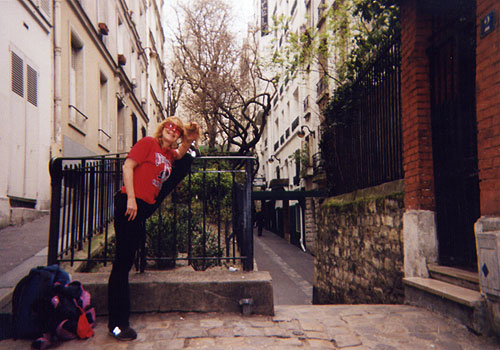 lived at Montmartre, on Rue du Chevalier de la Barre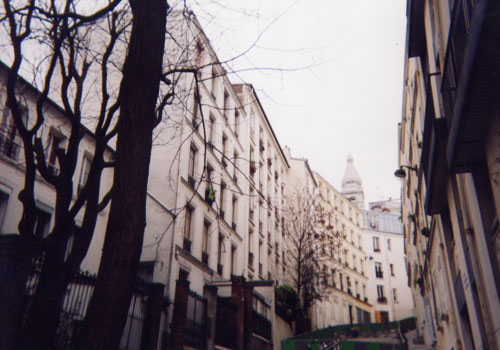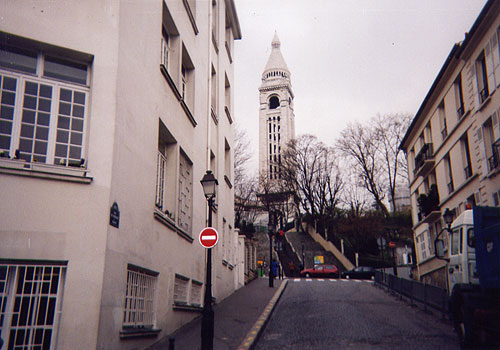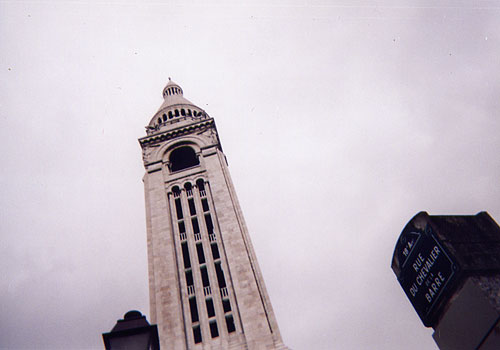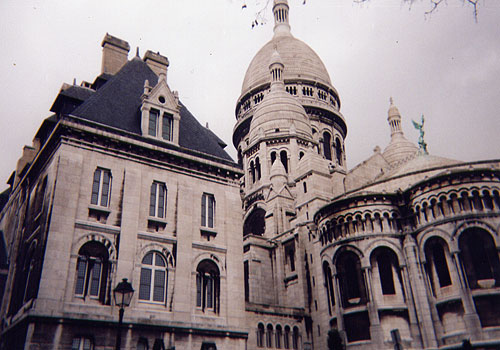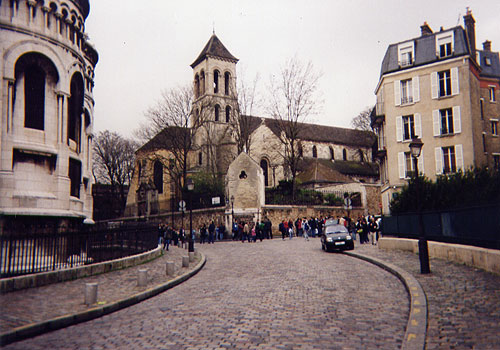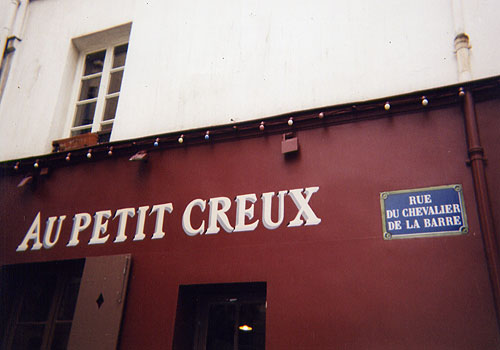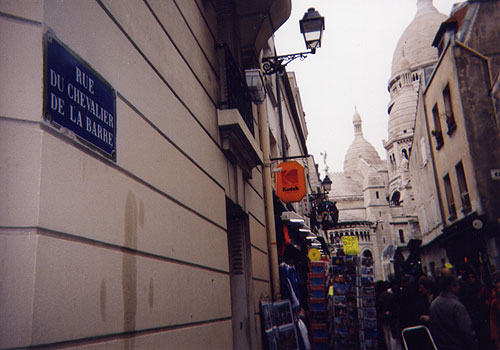 Here is her tiny studio where she lived with her husband with no bathroom or hot water, near the theaters where she took acting lessons,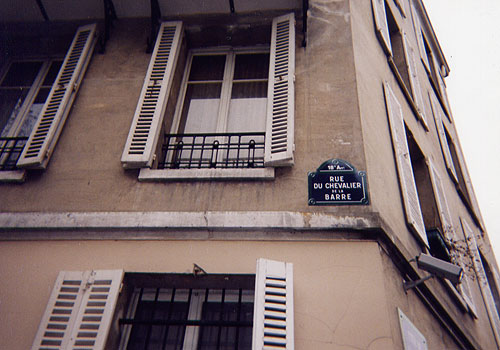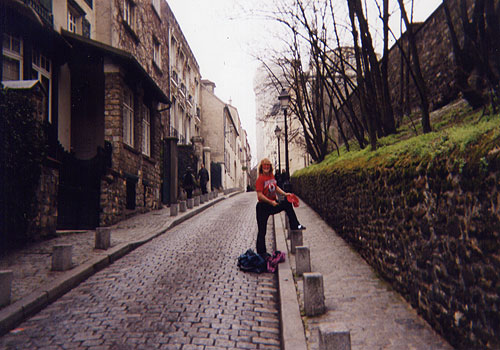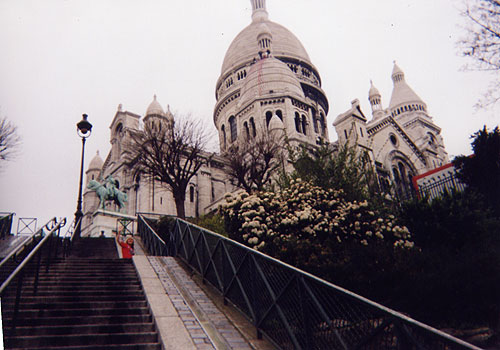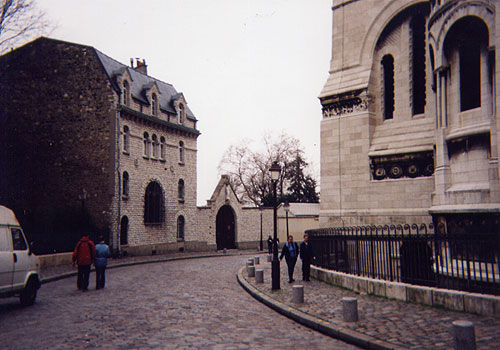 where she moonlighted as a cafe chanteuse, singing folk songs and playing the guitar in the coffee houses around the Sacre Coeur.
At dawn she would watch the sun rise in the Cimetiere de Montmartre, where great writers and artists such as Emile Zola, Stendhal, Nijinksy etc are buried.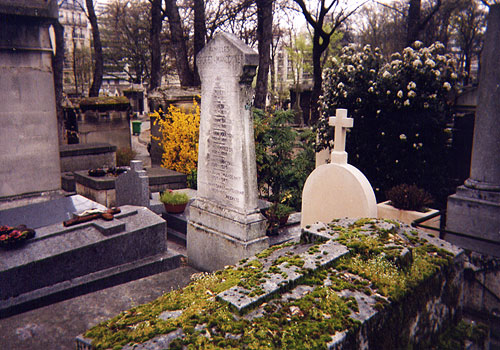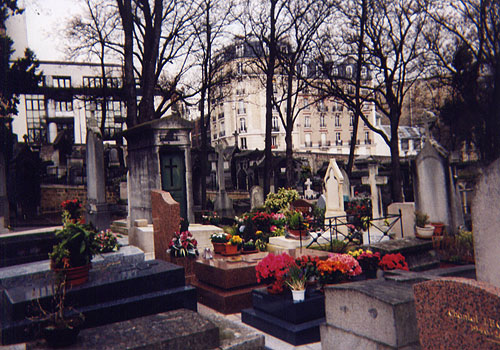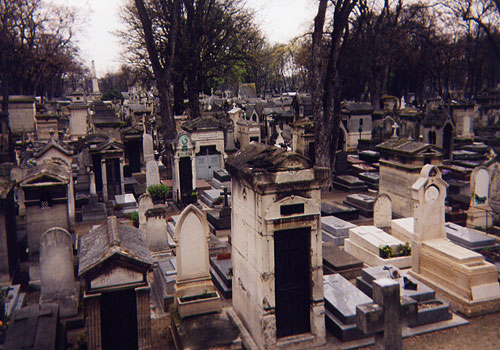 What a beautiful place to die!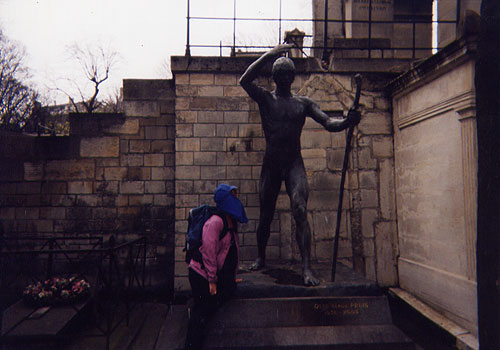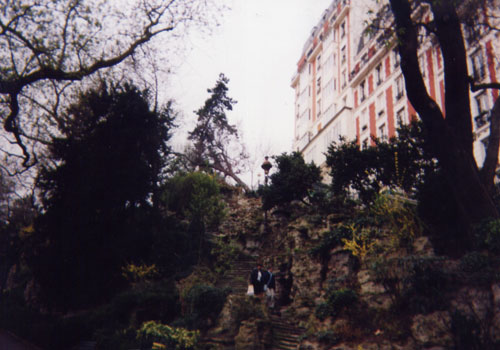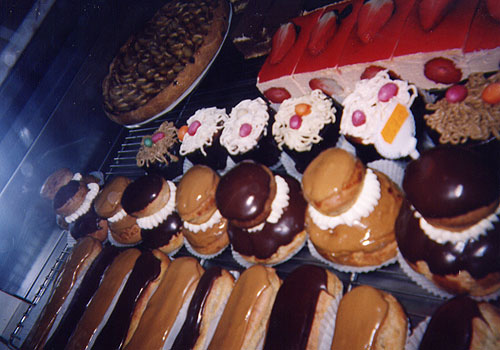 While Evergreen lived in Paris, she ate these "religieuses" pastries, (which means nun in French) every day and got very fat.