Megalomaniacs and/or Famous Leaders of the Twentieth Century
Fall 2000
Writing Workshop II and Twentieth Century Writers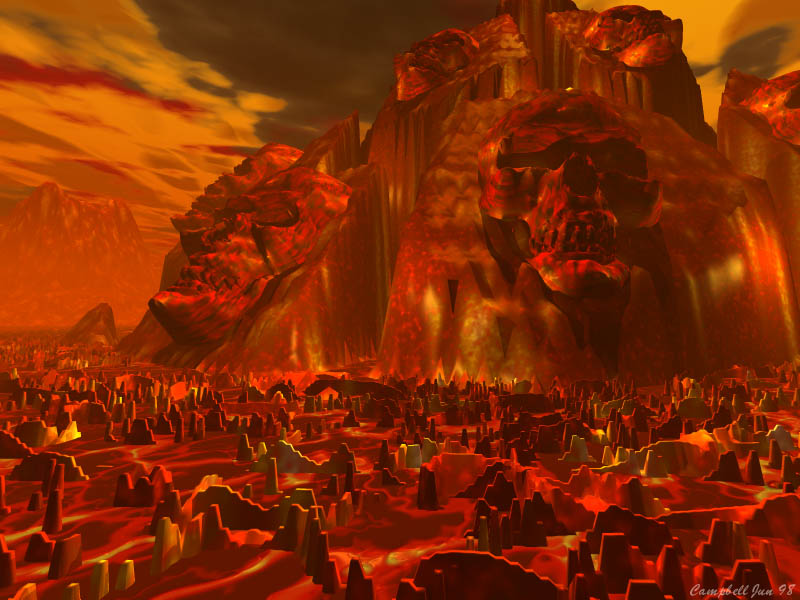 Cast of Characters: Megalomaniacs and/or Famous Leaders of the Twentieth Century including some significant ancient spirits
ATATURK
HILLARY CLINTON
WALT DISNEY
PABLO ESCOBAR
BILL GATES
GRENOUILLE, THE FICTIONAL SERIAL KILLER
RUDOLPH GUILIANI
WILLIAM RANDOLPH HEARST
HITLER
INEZ FROM NO EXIT
DR.JEKYLL AND MR. HYDE
JACK KEVORKIAN
LOLITA
MACHIAVELLI
MADAME MAO
ANAIS NIN
NUCLEAR ENERGY
EVA PERON
RICHARD RAMIREZ, THE REAL SERIAL KILLER
JERRY JOHN RAWLINGS, PRESIDENT OF THE REPUBLIC OF GHANA
MARQUIS DE SADE
GEORGE STEINBRENNER
SUPERMAN/BATMAN
MARGARET THATCHER
DONALD TRUMP
ZAKEYA FROM GOD DIES BY THE NILE
and find out more about the following Writers:
NAWAL EL SAADAWI
ANCHEE MIN
HENRY MILLER
VLADIMIR NABOKOV
ANAIS NIN
JEAN-PAUL SARTRE
ROGER SHATTUCK
PATRICK SUSKIND
Cyberperformance 11: December 16, 5:00 p.m. Everyone comes as a megalomaniac from the twentieth century. The literature class dresses as characters from major twentieth century global literature, and the WWII research class as political and business leaders, scientists, movie stars, serial killers or other diseased personages. The literature class creates a webfolio of literary criticism, dramatic monologues, scenes and poems and the research class a 15 page academic paper analyzing the pathology of their megalomaniac and the influence he or she had on twentieth century culture. The literature class does oral presentations of critical work-- primary and secondary source material on one of the authors-- and the writing class does oral presentations of their research methodology, using the class to create a dialectic and strengthen their argumentation. Both classes meet for the first time at the Cyberperformance as they share their research, creativity and insights online.
Reading List (Those books with an asterisk*are also required for WWII)
*THE PRINCE by Machiavelli
PERFUME by Patrick Suskind
MAO II by Don DeLillo
NEWS OF A KIDNAPPING by Gabriel Garcia Marquez
*RED AZALEA by Anchee Min
*GOD DIES BY THE NILE by Nawal el Saadawi
*THE DOUBLE FLAME by Octavio Paz
*NO EXIT by Jean Paul Sartre
THE STRANGER by Albert Camus
INCEST by Anais Nin
TROPIC OF CANCER by Henry Miller
Molly Bloom's Soliloquy by James Joyce
BLACK WATER by Joyce Carol Oates
LOLITA by Vladimir Nabokov
FORBIDDEN KNOWLEDGE by Roger Shattuck: REFERENCE BOOK



Course Breakdown: First sentence belongs to literature class, second to writing, but this is cross-disciplinary
N.B. You will learn how to write a brilliant research paper, read fascinating literature from major twentieth century writers, develop your unique writing/speaking voice, and get some perspecitive and insights about the twentieth century.
September 9: Writing Diagnostic for WWII from THE PRINCE. Introduction to research and course theme.
September 16:PERFUME, NEWS OF A KIDNAPPING and/or MAO II. WWII students pick their megalomaniac. Lecture on research strategies.
September 23:RED AZALEA and/or the above books. Cultural relativity in global literature. Lecture on logic and argumentation.
September 30:RED AZALEA/ Literature class has a poetry reading. WWII students write megalomaniac monologues.
October 7:GOD DIES BY THE NILE/Didacticism and themes. Strengthening thesis and position stance.
October 14:THE DOUBLE FLAME/literary criticism and FORBIDDEN KNOWLEDGE for the literature class. Research sources and strategies: Evaluating, analysing, synthesizing and paraphrasing primary and secondary sources.
October 21:NO EXIT/characters in conflict. Strengthening the antithesis and supporting evidence. Lit students bring at least 3 pages of their character's webfolio. WWII students bring tape recorders for their debates. Put your thesis in your character's words and write a short intro to your opponent's antithesis. Make up a character and choose a classmate to debate you. The debates, followed by student-led discussions, will be taped.
October 28: The following books are for the literature class:THE STRANGER. Lit students submit five pages of the character webfolio as a midterm. WWII students submit midterm of research paper-- around 5 pages with one page of bibliography. BRING FIVE COPIES OF MIDTERM FOR CROSS-EDITING.
November 4: INCEST/the memoir and confessional literature. Outlines and 3 page bibliography due for WWII as well as rewrites of the midterms with more thesis development and better transitions.
November 11:TROPIC OF CANCER/lovers and other monsters. All lit oral presentations should be submitted on discs saved as html for uploading. Oral Presentations for WWII.
November 18:ULYSSES and BLACK WATER: Stylistic Innovations. We will also see the film ULYSSES. Revised outlines and last four pages of final paper due for WWII.
December 2:LOLITA/aesthetics and morality. Cross editing rough drafts for WWII. Cross edit lit webfolios.
December 9: All webfolios due. Uploading day AT WEST 4TH COMPUTER LAB, EDUCATION BUILDING. Final hard copies due next week.
December 16:Cyberperformance 11: MEGALOMANIACS AND/OR FAMOUS LEADERS OF THE TWENTIETH CENTURY. Arrive at 4:00 p.m room 313 of the Warren Weaver building with food, friends, costumes, drink and plenty of energy for your presentation!