Triple-Threat Public Speaking by Dr. Julia Keefer for Credit and Non-Credit Classes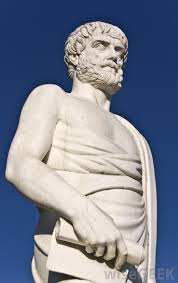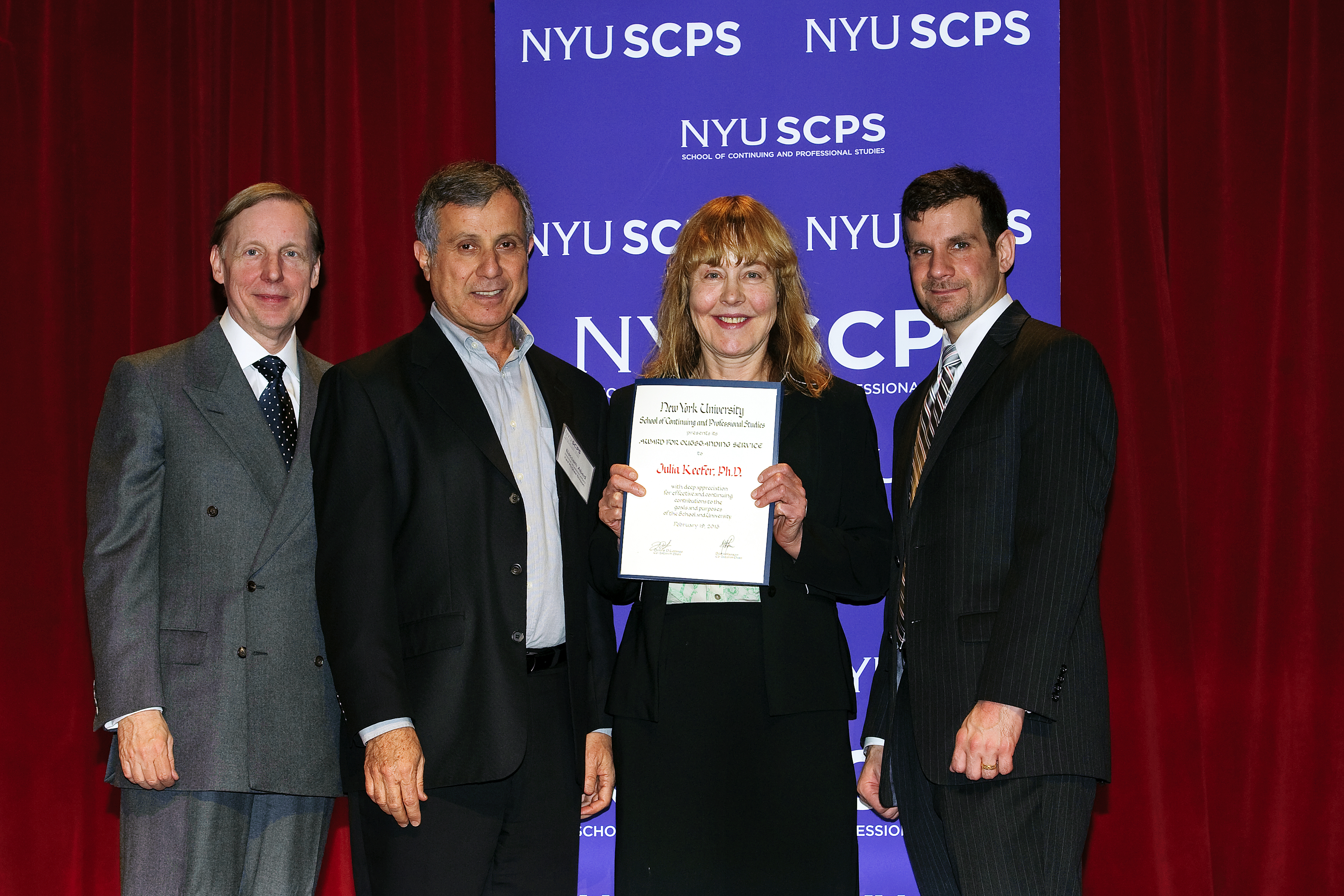 NYU Professor Julia Keefer published a chapter entitled "Aristotle's Triple-Threat Legacy in the Twenty-First Century" in 2015 in this book:
Public Speaking for the Curious: Why Study Public Speaking? (A Decision-Making Guide to College Major, Research & Scholarships, and Career Success for the College Students and Their Parents)

Kindle Edition
Public Speaking is fun! It is a great way to meet people, expand your influence, and express your passions and opinions. Good speaking skills may give you your dream job and enrich your life and income. Oral communication enhances your memory, a critical skill at all stages of life, and helps integrate and organize diverse disciplines to improve your academic performance or keep that fountain of youth as you age!

New York has been the performing capital of the world for many years and nurtures a host of multitalented, diverse "triple threat" performers who can sing, act, and dance. A triple threat athlete is a football player who can pass, run, and kick or a basketball player who can shoot, dribble, and pass. Triple threat public speaking goes back to Aristotle's example (Physic, Rhetoric, and Poetics) and describes an approach based on the science of kinesiology to improve posture and vocal production, quality content that embraces persuasion, argumentation, and logic, and artistic expression culminating in the analysis and oral interpretation of great literature, especially poetry. 

Aristotle (384-322 B.C.) was a triple-threat philosopher, the quintessential multidisciplinary scholar because his writings embraced the triangulation of rhetoric, physic, and the poetics; as such he is a role model for an ideal approach to public speaking in the 21st Century. Rhetoric gives you the content for your speeches—the argumentation and persuasive tactics to present your thesis to your targeted audience; physic refers to empirical science and in 2014 this is the fusion of fitness with public speaking, training the voice and body to produce the best sound with the best stance for your individual goals; and poetics could improve vocal variety with shifts in dynamics, pitch, inflection, and tone that is best practiced through the oral interpretation of great literature. Under the influence of his father's vast knowledge of anatomy, Aristotle developed his techniques of scientific inquiry. In the 21st Century, kinesiology is the foundation of good vocal production and posture.
At Plato's Academy outside Athens, Aristotle refined his knowledge of ethic, rhetoric, and aesthetics. But Aristotle was a voracious and wide reader, something we must continue in the 21st Century, something that could be done with our modern technology if we use the Internet for its intellectual potential instead of continuing the ADD approach of bytes and bullets developed in the television era of the late twentieth century. Aristotle tutored Alexander the Great, wrote textbooks on political science and made him read Homer, stressing the importance of magnanimity and ethics in political leaders. In Aristotle's Lyceum, students walked around the "peripatos" or covered walk as they exchanged intellectual ideas, thereby uniting the body with the mind. He used deductive and inductive logic as a zoom lens to observe, analyze, and categorize observable phenomena. In the 21st Century science is more complex and includes the invisible worlds of micro and macro phenomena we can only compute (not see) but we can use Aristotle's role model to combine science with art, politics, and ethics, to make human science or kinesiology the foundation of our development, to include physical fitness with brain gyms, and to value the art as well as the science of communication.

1) Exercise Science: 10-30 minutes of every class will be spent on breathing, core exercises, and vocal drills with individual attention to posture.
Come ready to move and save your business attire for actual presentations. Show up on time for the warm-up!

Optimal vocal production and fluid delivery require knowledge of your body, your core muscles, breathing, posture, relaxation, and exercises to improve your physical stamina. I have attended hundreds of conferences of all kinds over the years and the best technical public speakers were at the National Strength and Conditioning Conventions! Daily exercise of voice and body will improve all aspects of your health and performance. The kinesiology of public speaking is the basis of your physical health, fitness, vocal production, and ability to relax.Public speaking should include electronic media performance so you feel confident talking online, on TV, on the radio, in a theater, a classroom, or a board meeting using Power Point, a microphone, a camera, or Skype. But your physical presence should upstage and coordinate with your electronic media so the audience is aware of what is unique about your interpretation of the data. Don't let your Power Point overpower your presence! I often teach core aerobics with sound production, sometimes as Crunch and Punch, or sometimes in a more fluid belly dance fashion.   No matter what your approach, strengthen your core muscles, improve your posture, and work on your sound production. You will look better, feel better, and sound better!

2) Oral Interpretation: 20-45 minutes of every class will be spent on reading poetry, speeches, and short fiction aloud, exaggerating its tone color and drama as an antidote to those muffled phone conversations!
Bring one poem or speech to class every week. Professor Keefer will also bring collections.
While Aristotle's Poetics is an aesthetic treatise on the value of poetry, comedy and tragedy, describing and categorizing what was written at that time, it still speaks to us today even though we only have a small part of the tragedy portion and can only surmise what Aristotle said about comedy. This art was based on imitation of life, mimesis, but in such a way as to create a catharsis, (literally, purging, but similar to the climax of a movie), a spectacle for public enjoyment, and an arrangement of words that resonated with rhythm, harmony, and emotion. Aristotle lived at the end of a long era of Classical Greece beginning with Homer in the eighth and ninth centuries before Christ and so had a lot of rich material to study and analyze for his books. So in the 21st Century with all of human history and the synchronous explosion of global communication, we have a lot to read and study and public speaking helps us remember, write, and know an audience on a more intimate, concrete level.
Public Speaking should include the study of phonetics, dialects, and different speech patterns to help you acquire or get rid of regionalisms or accents. This can also help you master foreign languages, a useful acquisition in our global world. Public Speaking could include oral interpretation of great literature. When you read poetry and dramatic monologues you can improve your delivery and lose yourself to find yourself.  Oral interpretation allows you connect to literature's unique music and provides material for your own speeches. A good speech has its own unique musicality and becomes part of your style and presence.
3) Persuasive Speaking: 20-60 minutes of every class will be spent working on your persuasive speeches.
Bring your objectives, fears, problems, analysis of your most hostile audience, and an outline.

Rhetoric (Ethos, Pathos, Logos)
Some people feel that the basis of any public speech is content and the desire and need to share specific knowledge. Does the message transcend the medium or is the medium the message as McLuhan said, or what do you think? Speech is the embodiment of intellectual communication; in a disembodied digital society, public speaking will develop your individuality, reinforce memory, and integrate knowledge. Stage fright is self-conscious but if your message transcends yourself then you can relax enough to become a medium.  If you have an important message to share, your knowledge of your content will shine through any imperfections in delivery until you can improve your presentation enough to let it shine as well. Public Speaking, as an academic field, should include the history of rhetoric from Aristotle through Boolean logic to Toulmin and 21st Century Cyber Rhetoric. This gives the discipline more academic worth and historical perspective so important to contemporary students. Reading historical texts can also improve your syntax in your own writing.  It is important to realize that all the great thinkers of history had to study rhetoric, or public speaking, and to be tested through colloquia and other oral presentations. Public Speaking should introduce you to and coordinate with classes in Critical Thinking and Argumentation so that the dance of claims versus counter-claims is improved through oral communication. Public Speaking could include an analysis of the speeches in a certain field such as politics, law, environmentalism, and/or religion so that rhetoric is actually connected to content and you have role models to study. Students in medicine and health science rarely take public speaking courses but it would help you so much when you have to do Grand Rounds or present at a conference. Both formal academic, business, and literary presentations as well as informal talks develop flexibility and audience awareness. Your unique voice, oral and written, develops as you become comfortable in formal and informal situations. Playing with a hostile audience can also lessen your stage fright by showing you that the "worst that can happen" isn't so bad after all.  This will strengthen your ideas and therefore improve your writing skills. Public Speaking should develop good listening skills and audience analysis so that you can improvise, ask and answer questions, and do impromptu speeches.


Dr. Julia Keefer continues Aristotle's triple threat legacy into the twenty-first century for 1) science as a kinesiologist, group fitness instructor, NY licensed massage therapist, Certified Personal Trainer, Certified Strength and Conditioning Coach; 2) for "Poetics" as a former actress, poet performer, speaker, teacher of acting, dialects, public speaking, screenwriting, Electronic Media Performance, and argumentation at SUNY and NYU; 3) for intellectual content as a PhD from NYU, MA from La Sorbonne, Paris, B.S. and M.A. in Speech Arts at Emerson College, Boston and NYU Professor of Research/Rhetoric, Writing, and Global Literature since 1993. Although Professor Keefer has reviewed public speaking textbooks, her publishing is mainly in online journals and literary print journals for expository writing and research and in fiction and poetry for creative writing.  She frequently presents at conferences, on TV, radio, and Internet and chaired a panel on Creativity for the Screen Actors Guild on October 29, 2013 in New York. She founded the NYU Literary Club and organized a plethora of public performances, colloquia, and readings over the past seven years. She will chair a panel on the Representation of Terrorism in World Literature at the NE Modern Language Association in March 2016. She tutors public speaking privately in NYC. julia.keefer@nyu.edu