Global Literature: Racism/Colonialism/Terrorism by Professor Julia Keefer
Major Twentieth Century Writers LITR 6201 001 NYU McGhee Division Spring 2016
4 Credits
Professor Julia Keefer
Email julia.keefer@nyu.edu
Course Number LITR1-UC6201, Semester Spring 2016, 4 credits
Office Hours Professor Keefer is available by email any time at julia.keefer@nyu.edu, at 212-734-1083 for emergencies, in the FORUM for questions and answers, on a back-up outside listserv, and at the Palladium Saturday mornings after kickboxing , or Student Council meetings, or Literary Readings and Cultural Tours sponsored by our New York Literary Club where we will actually meet some of the authors we are reading! Celebrate Diversity with the student clubs on April 9, 2016!
Course Description
Major Twentieth and Twenty-First Century Writers is an introduction to the work of significant global writers from early Modernism to the twenty-first century in the Anglo-American, European, South American, African, Middle Eastern, and Asian clusters. Most of these writers have won the Nobel Prize, the Pulitzer Prize, Dublin IMPAC, the Prix Goncourt, or others, and almost all have been censored by someone at some time. These books also represent a wide range of styles including naturalist, realist, fantasy, science-fiction, modernist, minimalist, post-modern, terrorist, and eco-literary, covering a fascinating time period through two World Wars, utopias and dystopias, terrorism, media proliferation, and incredible innovation and destruction because of science, technology and the ravages of nature.  Studying global literature allows us to dig deeper beneath the surface of global affairs and to plunge into the heart and soul of courageous, creative writers who dared defy the norm and transgress societal taboos in their pursuit of art and truth. This semester we will explore how great authors treat the themes of love, suffering, trauma, and racism across cultures.
Course Objectives
To enhance critical thinking and analytical skills through weekly close textual analyses of passages from the reading list
To sharpen skills for close textual analysis, learning the vocabulary of prosody, understanding the power of connotative language, and situating the passage within the dramatic structure and narrative sequencing of the novel
To improve your writing (voice, fluency, argumentation, expression, artistry) through weekly analyses and participation  
To foster a love of great literature by reading books you might not normally read although you can choose your favorites to study in-depth from a wide selection 
To get an overview of the major literary movements of the twentieth and twenty-first centuries by studying the content in the Lessons (scroll over this entire web site to review before you submit weekly CTs on Monday)
To experience literature from the inside, empathizing with the courageous writer who rebelled against social norms
To study the ethical, religious, intellectual, and sexual dynamics of a given society to determine why they would find certain fiction offensive
To understand and respect cultural differences and diversity without being stymied by a politically-correct protocol by comparing and contrasting great writing from different cultures in your cross-cultural midterm essay and then your final essay
To establish initiative, independence, and academic leadership by writing your midterm and final on a theme of your choice related to your interests and the reading list, using your weekly CTs as evidence.
To improve long-term memory with the weekly CCCC or cross-cultural comparison and contrast of all books read so far.
To create a positive online learning experience through group participation, discussion, and occasional cross-editing of the close textual analyses, as well as special projects such as the Creativity, Dissidence, and Egyptian Revolution, the Symposium on International Relations, Leadership, and Global Literature, the Ecodisciplinary Conference, and the Censored Literature Symposium, the Kingsolver Skype Retrospective  or publishing in Professor Keefer's international online journals
THE CLASS PROJECT FOR SPRING 2015 is a conference on Literature and Racism in collaboration with student clubs.

Course Requirements
Buy and peruse all books on the reading list--some are very short. 
Read through all Lessons ASAP and then study the ones that you need thoroughly for that week's assignment.
Lessons are recursive and referential to help you with assignments. Consult them as you need them.
Submit Close Textual Analysis followed by your CCCC (Cross-Cultural Comparison and Contrast) by Tuesday 9am every week. Proofread carefully.
You cannot get an A if you miss more than one CT upload to Resources.
Course Prerequisites
There are no course prerequisites as Major Twentieth Century Writers is open to all majors. However, it helps if you have already completed the basic writing courses and are comfortable with a challenging reading list.

Assignments
Close Textual Analysis on the weekly book must be submitted to the Drop Box in Resources by Tuesday 9am.

Midterm is the expanded, enriched, edited version of at least 4CTs and threaded by forum posts.
Final paper is an expanded version of the midterm, with 4 more CTs threaded by forums posts and your evolving thesis.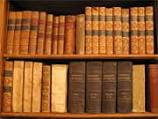 Required Reading
Buy and look over all books and choose 8 to read in depth for your midterm/final. However, you must submit CTs and CCCCs every week.
Racism Explained to My Daughter and This Blinding Absence of Light by Tahar ben Jelloun
God Resigns at the Summit Meeting by Dr. Nawal El Saadawi
Another Country and The Fire Next Time by James Baldwin
The Invisible Man by Ralph Ellison
Native Son by Richard Wright
The Bluest Eye or Home by Toni Morrison
Between the World and Me by Ta-Nehisi Coates
The Stranger by Albert Camus
Meursault Contre Enquete by Kamel Daoud
Things Fall Apart by Chinua Achebe
Poisonwood Bible by Barbara Kingsolver
Dream of the Celt by Mario Vargas Llosa
Heart of Darkness by Joseph Conrad
Redeployment by Phil Klay
Wild Thorns by Sahar Khalifeh
Martyr's Crossing by Amy Wilentz
The German Mujahid by Boualem Sansal
Snow by Orhan Pamuk
The Attack or Swallows of Kabul by Jasmina Khadra

Course Breakdown