Getting to and into the buildings. NYU does not allow us to put up signs directing you to the site of the conference, so please make sure to look up where everything is before you arrive. There are maps on the Local information page. Also, access to all NYU buildings requires a government-issued picture ID such as a passport or US state driver's license.
Internet access. NYU wi-fi access will be set up for registered conference participants. You will get details for how to access the network when you arrive and pick up your name tag. If your home institution is a member of eduroam, you can connect to NYU's eduroam network anytime. Check your university's IT department instructions.
Conference booklets. We will not be printing abstract booklets this year--but you will get a printout of the schedule, and there will be a printed version of the program for you to check at the registration desk. Please bring a laptop or tablet with the abstracts if you want to look at them during the conference. A single PDF with all the abstracts can be downloaded here.
Talks. Talks are 20 minutes, plus 10 minutes for questions/discussion. The session chair will keep time for you and let you know when you have 10 minutes, 5 minutes, and 1 minute left. If you go overtime, that will just take time out of your discussion period. You will be carried away from the podium by two bouncers if you go over 30 minutes. (No, you won't be, we're just checking whether you are still reading.)
Projecting slides. For those of you who would like to present your talks using slides, there will be a projector in both the main session room and in the workshop room. If you need to play audio, sound connectors are available, too (a standard 1/8" jack like the one on the headphones you plug into your laptop). Please make sure you bring any dongles your computer requires. NYU's Computer Store is on Broadway, two blocks away from the main session site. All of the rooms will accommodate a VGA connector; the main sessions room projector can take either a VGA or a DVI connector.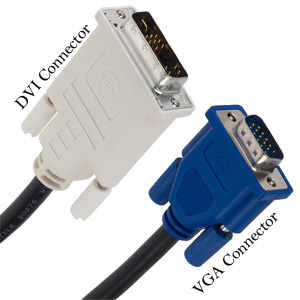 We recommend testing your laptop on the day of the talk before your session, and we also suggest that you bring your presentation in PDF format on a USB stick, so that you can present from a different computer in case of equipment failure.
Handouts. If you are presenting using handouts, please bring at least 70 copies. There are several copy shops in the area should you need to make more copies. New University Copy is right across the street from the building where the main session will be held, and Unique Copy is half a block away.
New University Copy
11 Waverly Pl, Ste 4
New York, NY 10003

Unique Copy Center
252 Greene St
New York, NY 10003

FedEx Office Print & Ship Center
21 Astor Pl
New York, NY 10003

Advanced Copy
552 Laguardia Pl
New York, NY 10012

Proceedings. The proceedings submission information, including the timeline, is available here.